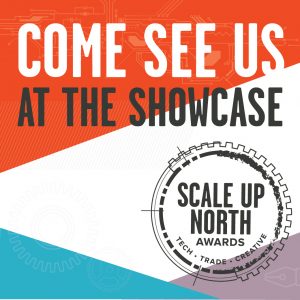 The judges for Traverse Connect's new Scale Up North Awards, acknowledging the vibrant and varied companies doing business "up north" announced the businesses advancing to the Top 25 Showcase, which will be held on Thursday, February 27 at The Hagerty Center at Northwestern Michigan College from 4:30-6:30 p.m. The event is free and open to the public. Registration is strongly encouraged here.
The Scale Up North Awards will recognize businesses in two stages of growth: the Emerging Business Award and the Hagerty Scaling Business Award. Both awards are open to for-profit companies in Traverse Connect's five-county service area.
Businesses advancing to the Showcase in the Emerging Business category are Burly Rentals; Earthen Ales; Geotix Network; HealthBridge Financial; Hybrid Robotics, Inc.; Interactive Aerial, Inc.; Loop Software & Testing; SampleServe, Inc.; Table Health and Traverse Solar.
Established business who have been operating for more than five years and advancing to the Showcase in the Hagerty Scaling Business category are: Adaptive Counseling and Case Management, LLC; ATLAS Space Operations, Inc.; Beards Brewery; Dave's Garage, Higher Grounds Trading Co.; JennyClean; Lake Effect Digital; Mammoth Distilling, LLC; MAWBY Sparkling Wine; Naveego, Inc.; Parshall Tree Care Experts; Stone House Bread; TentCraft, Inc.; Third Coast Bakery; and Web Canopy Studio.
The Scale Up North Awards are sponsored by Hagerty, Priority Health, and Northwestern Michigan College.
Scale Up North Awards Timeline: