The judges for Traverse Connect's Scale Up North Awards, acknowledging the vibrant and varied companies doing business "up north," announced the winners of the 2022 Emerging Business Award and the Scaling Business Award at the Scale Up North Awards Finals and Award Ceremony last evening at the City Opera House.
The 2022 Emerging Business Award winner is FirstIgnite, a northern Michigan-based startup connecting companies, consultants, and investors with global academic experts and university research.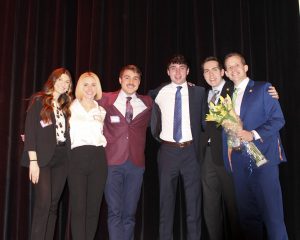 "Throughout the process, from initial application to the pitch event last evening, our team relished the opportunities to connect and be inspired by the business leaders serving as the Scale Up North Awards judges," said Chase Bonhag, CEO of FirstIgnite. "Listening to the leaders competing in the Hagerty Scaling Awards, our team sees what is possible for us as we set our own lofty goals."
The 2022 Hagerty Scaling Business Award winner is Oryana Community Cooperative, a Traverse City locally-owned cooperative grocer.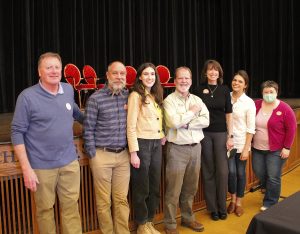 Steve Nance, general manager, accepted the Scaling award, "This award recognizes our established business whose growth helps the local economy and gives back to the local community. Besides the considerable honor of recognition, Oryana can use [the prize package] to leverage our work in the community, recognize our amazing staff, and support our continued growth. It's truly an honor and recognition of the efforts of our team, and the support of our owners and the community, over two very challenging years. This recognition gives us even more momentum as we head to our fiftieth anniversary in 2023!"
The Scale Up North Awards are held annually and are open to for-profit companies in Traverse Connect's five-county service area and recognize businesses in two stages of growth.
The Scale Up North Awards are presented by Hagerty, Priority Health, with support from Northwestern Michigan College.