Welcome to Traverse City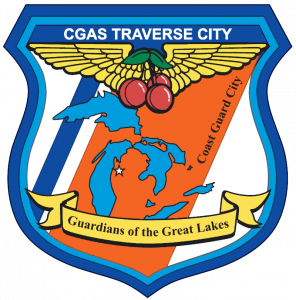 Traverse City has 243 miles of Lake Michigan shoreline, including picturesque beaches, coves, islands, and bays. Traverse City is a Coast Guard City.
Established in 1945 as part of the Coast Guard's Ninth District, the Air Station Traverse City operates through Lake Michigan, Lake Superior and Lake Huron.
It is because of the Coast Guard's commitment to vigilance that people from all over are able to safely enjoy the waters throughout Northern Michigan. Our region takes pride in our Coast Guard residents, who not only serve our area, but also assist other areas of our nation, when called upon.
The Traverse City Coast Guard is responsible for the following missions:
• Search and Rescue
• Homeland Security
• Law Enforcement throughout the Great Lakes
Michigan's Creative Coast
Creative Coast
Job Board
The Michigan's Creative Coast job board posts high-quality employers and family-sustaining job opportunities available in the Grand Traverse Region.
View Family-Sustaining Job Opportunities
Creative Coast
Northern Navigators
Northern Navigators act as 'regional ambassadors' who can help newcomers connect to the community, all while offering knowledge of the regional lifestyle, recreation, schools, healthcare, real estate, and industry and career opportunities.
Meet With A Northern Navigator
Traverse City Area Resources
U. S. Coast Guard
Air Station Traverse City Coast Guard Public Affairs
Information on Coast Guard Public Affairs and Public Affairs links.
City of Traverse City
Coast Guard City Committee
The Coast Guard City Committee serves in an advisory capacity to the City Commission to make recommendations on matters relating to the operation, development, and planning of the United States Coast Guard services, facilities, and programs within the City of Traverse City.