Rural Innovation and Tech Entrepreneurship
In Traverse City, founders and entrepreneurs find a supportive startup ecosystem that includes business incubation services, pitch competitions, access to capital, tech talent, a network of accomplished business leaders, and other business resources. The result is a community that offers both a picturesque small-town lifestyle and a robust environment for growing businesses.
In 2022, the Traverse City Micropolitan area was ranked #17 in the Economic Strength Rankings amongst all 543 U.S. Micropolitan Statistical Areas by POLICOM Corporation, an independent economics research firm which specializes in analyzing the dynamics of local and state economies.
Micropolitan Economic Regional Hub
The Grand Traverse region is the economic hub of Northern Michigan. Its diverse local economy has seen many transitions over time, originating in the 1850s with the start of the Sawmill at the mouth of the Boardman River.
In the 1950s John Parson and Frank Stulen patent the first CNC -or Computerized Numerical Control- technology in Traverse City beginning the "Second Industrial Revolution" for this area. This became the industry standard for which they received the National Medal of Technology & Innovation the nation's highest award for technological advancement. Presently, Traverse City's diverse economy now is home to world leaders in manufacturing, technology, and agriculture, all rooted in one of the most naturally beautiful towns in America and we seek to expand our technological innovation footprint.
Resources for Manufacturers
Traverse Connect and the Grand Traverse Area Manufacturing Council collaborated to provide manufacturers with the resources they need to grow and expand their businesses, and to improve the sustainability and growth of the local manufacturing sector by increasing the awareness and utilization of resources available to our local businesses.
A Growing and Diverse Regional Economy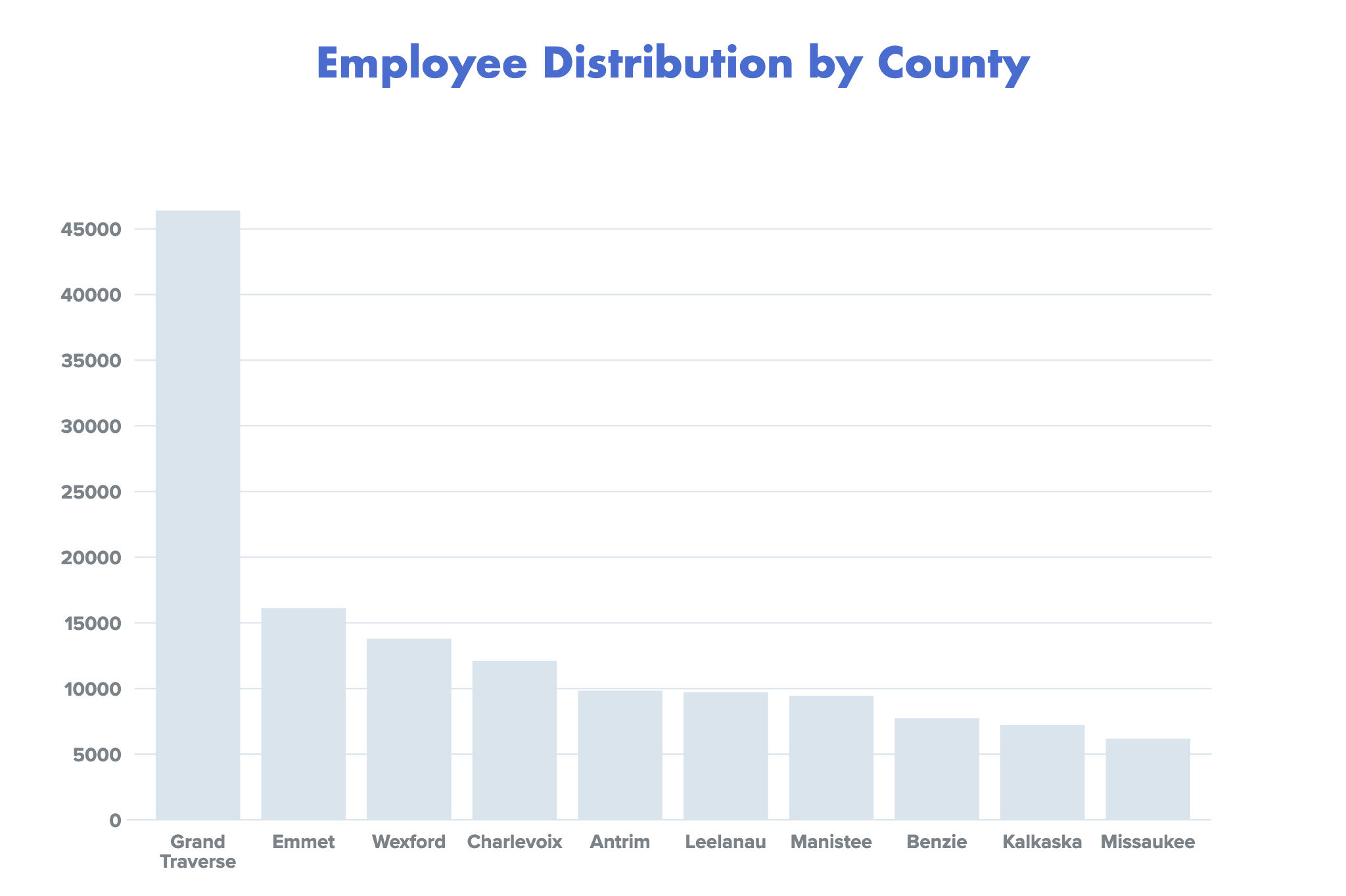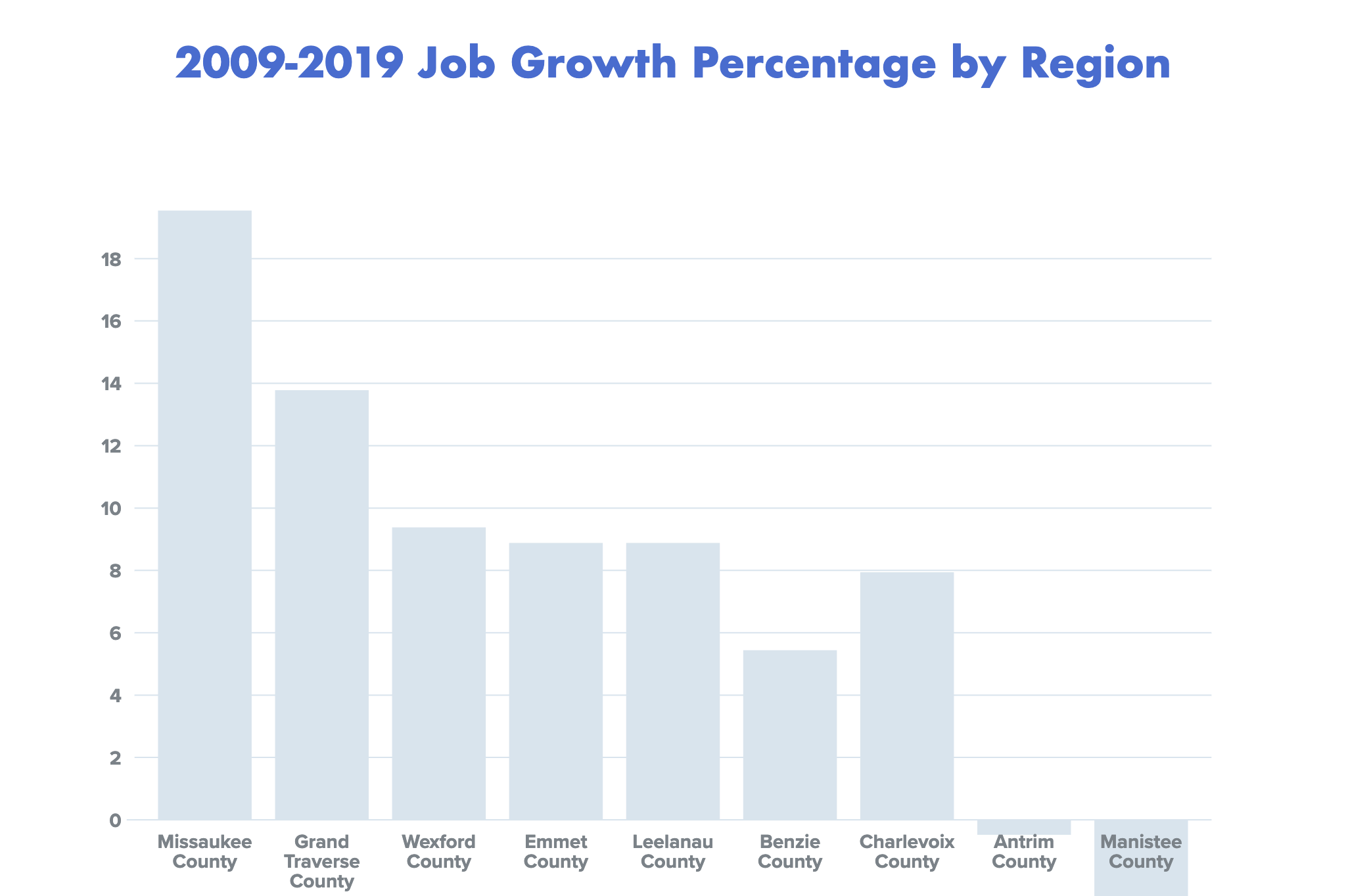 Gross Domestic Product (GDP) Grand Traverse County (2019)
---
Manufacturing $588,196
---
Public Sectors $931,381
---
Health Care and Social Assistance $839,898
---
Finance and Insurance $469,325
---
Mining, Quarrying, and Oil and Gas Extraction $22,574
---
Accommodation and Food Services $290,594
---
Wholesale Trade $183,828
---
Construction $315,242
---
Real Estate and Rental and Leasing $580,367
---
Information $158,212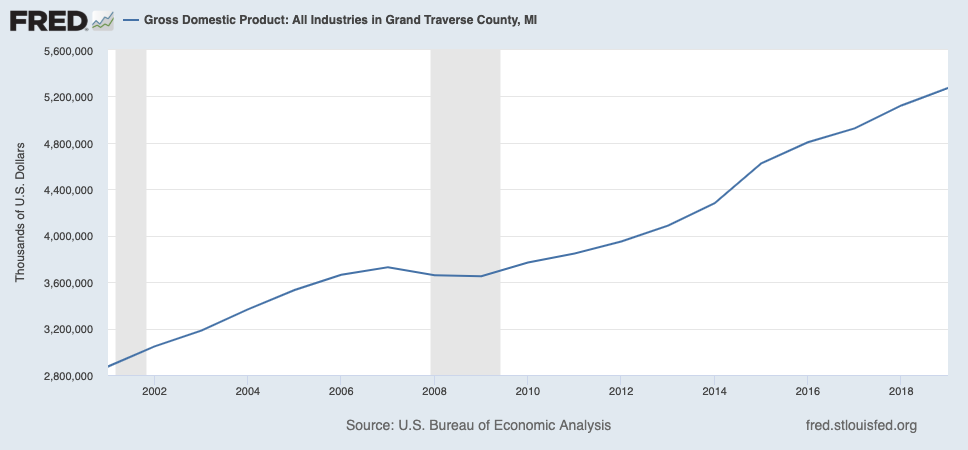 REGIONAL RESOURCES
Business Support
Get support from a business advocacy group or network.
Regional Resources
REGIONAL DASHBOARD
Working Toward 2030
A central resource for people and businesses looking to grow and invest in our region.
Regional Dashboard