Making It & Scaling It in the Grand Traverse Region
Resources to support the expansion of the manufacturing industry by growing the Grand Traverse region's technological innovation footprint. This page is intended to provide manufacturers with the resources they need to grow and expand their businesses, and to improve the sustainability and growth of the local manufacturing sector by increasing the awareness and utilization of resources available to our local businesses.
The Grand Traverse region's diverse economy is home to world leaders in manufacturing, technology, and agriculture, and these industries continue to evolve and grow. Food and beverage products produced right here in our beautiful corner of the world are for sale across the country, and our technology and advanced manufacturing companies compete in the global economy.
We know that a strong manufacturing community benefits the whole economy of northern Michigan. Manufacturing makes up almost 17% of employment in Grand Traverse County alone, with jobs in the sector paying salaries 40 percent higher than the average regional wage. The industry has a huge multiplier effect. Every one job in manufacturing generates another five good-paying jobs. Read on for regional resources available to your manufacturing company that will help you grow and scale your business. For more general business resources visit Traverse Connect's Regional Resources page.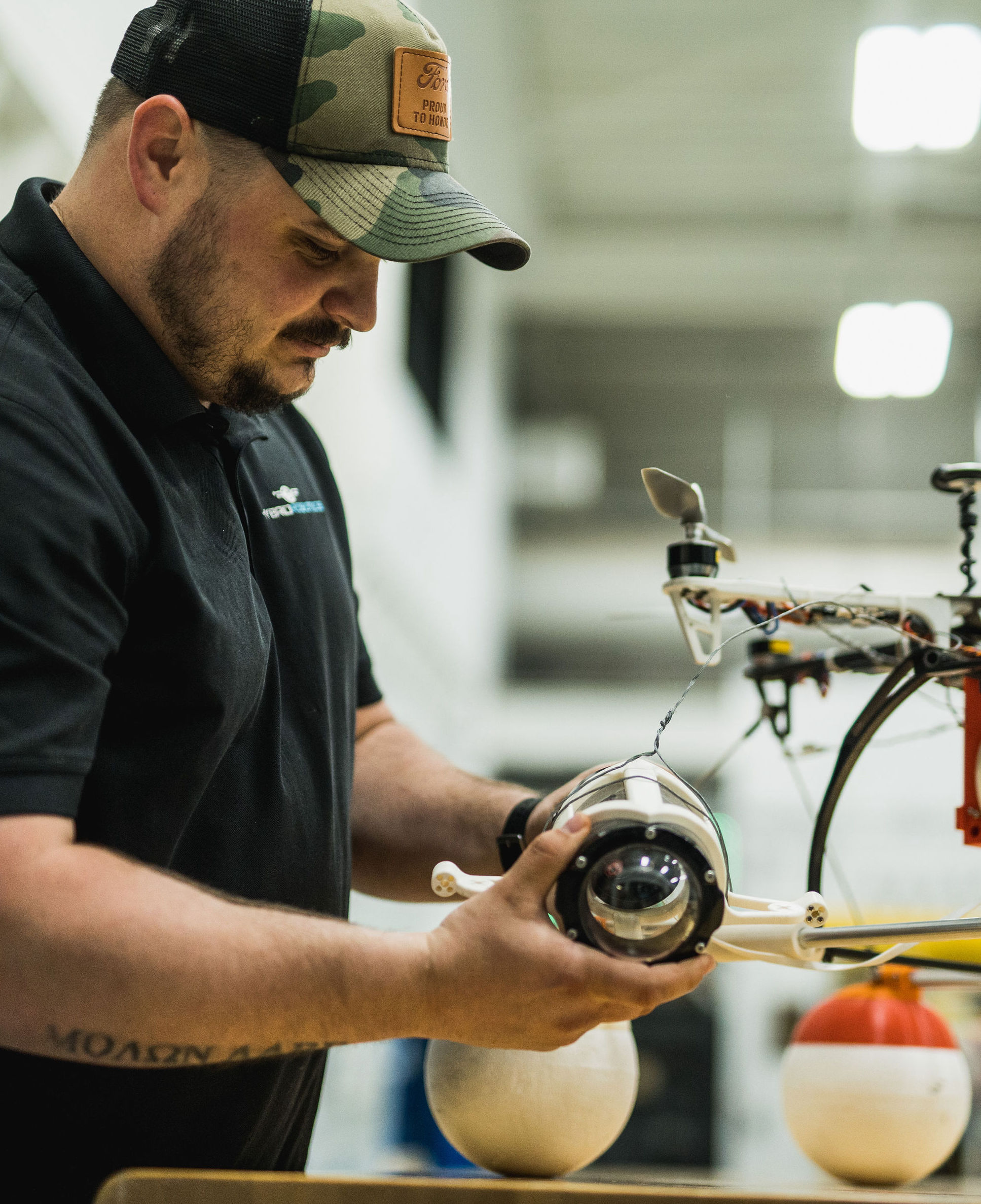 INTEGRATING TECHNOLOGY & INCREASING EFFICIENCY
To compete in a global economy, manufacturing companies need to integrate evolving technologies, streamline their production lines, and adopt lean manufacturing processes to keep up with the future of manufacturing and automation technologies. Explore the resources below to find out more about integrating new technologies and increasing your company's efficiency:
UPGRADING FOR THE FUTURE
Automation Alley
Automation Alley is a non-profit Industry 4.0 knowledge center and a World Economic Forum Advanced Manufacturing Hub (AMHUB). Their essential programs give businesses a competitive advantage by helping them along every step of their digital transformation journey, including disruptive technologies like AI, the Internet of Things, and automation. The goal is to make these complex concepts easier for companies to understand and implement. Essential memberships are currently available at no cost for any Michigan manufacturer seeking Industry 4.0 knowledge and support in their digital transformation.
Automation Alley
UPGRADING FOR THE FUTURE
Michigan Manufacturing Technology Center
The Michigan Manufacturing Technology Center (MMTC) has funding available for comprehensive Industry 4.0 assessments to help increase your company's efficiency and technology integration. Using the MMTC Industry 4.0 Opportunity Assessment, the Center's experts work with you in a hands-on, personalized capacity to enable your company to identify technologies that will provide maximum improvements and return on investment. Download the fact sheet for the program below, or contact Rich Wolin at rwolin@the-center.org.
Industry 4.0 Opportunity Assessment
UPGRADING FOR THE FUTURE
System for Integrated Growth
The System for Integrated Growth program provides second-stage companies with the technical research assistance and business expertise they need to continue to grow profitably and be prepared for the future. The information and connections gained through this program gives companies the insights and knowledge necessary to identify key opportunities for continued success. The program is subsidized by the MEDC so there is no cost to the company, aside from the CEO's time commitment of up to 8 hours. Click the link below to get more information and see the instructions on how to apply.
SIG Fact Sheet
INCREASING ENERGY EFFICIENCY
Traverse City Energy Saver Program
Traverse City Light & Power offers an extensive commercial rebate program that offers incentives for everything from LED lighting upgrades to ENERGY STAR® kitchen equipment and HVAC systems. 0% financing loans programs are available for energy upgrades/products (not new construction). Click the link below to learn more and apply, or email rebates@tclp.org.
TCLP Energy Saver
INCREASING ENERGY EFFICIENCY
Cherryland Electric Cooperative Energy Efficiency & Rebates
If your business is a Cherryland Electric Cooperative commercial member they will work with you to customize rebates to the needs of your business. You are eligible to receive rebates up to $15,000 per project for eligible energy efficiency upgrades. Pre- and post-inspection visits are required. Your savings will continue for years to come thanks to the reduced energy consumption of your new high-efficiency equipment.
Cherryland Electric Cooperative Rebates
INCREASING ENERGY EFFICIENCY
Consumers Energy Efficiency Rebates & Programs
Consumers Energy offers several energy efficiency rebates and programs, including custom and effective ways to upgrade the energy efficiency of your operations, and business rebates when you make certain energy saving improvements to your facilities.
Consumers Energy Efficiency Upgrades
INCREASING ENERGY EFFICIENCY
DTE Warehouse & Manufacturing
Both dry and cold storage facilities can lower their utility costs by implementing energy-efficiency measures that strengthen their bottom lines. In addition to lighting, heating and refrigeration, we have ideas and incentives tailored for loading areas, air circulation and more.
Energy Ideas from DTE for Warehousing and Manufacturing
INCREASING ENERGY EFFICIENCY
Small Manufacturers Energy Waste Reduction Incentive Program
The Small Manufacturers Energy Waste Reduction Incentive Pilot (SMEWRIP) offers matching grants to small manufacturers located in Michigan to implement energy efficiency activities.  The maximum award is $15,000 per company, with a minimum 100% match requirement.  Applying for the rebates is intended to be straightforward through a simple online application. For more information, click the link below or contact Jake Wilkinson at WilkinsonJ8@michigan.gov. 
Energy Waste Reduction Incentive
FUNDING & GRANTS
Scaling your manufacturing business also raises the question of how to fund an expansion. Click through the resources below for some funding and grant opportunities you won't want to miss:
ADDRESSING THE SUPPLY CHAIN & BUSINESS DEVELOPMENT
Manufacturing is not just about keeping the production line up and running and improving efficiencies. It's also about developing relationships with new customers and opening up new pipelines for sales. Closing the supply chain loop, exploring vertical integration, and sourcing locally can hugely impact building resiliency for your supply chain needs. Keep reading to learn about some resources available for manufacturers based in the State of Michigan:
Spotlight: Michigan Manufacturing Technology Center  
The Michigan Manufacturing Technology Center (MMTC) is a statewide organization that offers services (some at no cost) to support manufacturing companies, especially those experiencing growth. One of their flagship services is a no-cost operational excellence assessment of your facility to identify opportunities to grow best practices, efficiency, and productivity. MMTC also has valuable leadership training programs that many businesses across the region have utilized.  
Click the link to learn more about MMTC's many client success stories over 30 years of operation.
RECRUITING, TRAINING & RETAINING TALENT
"How do we recruit and retain new talent?" It's the number one question we get asked by local businesses. Finding talent is a huge challenge, not just for the Grand Traverse region but for the nation. Keep reading below for some resources to help you not only find great talent but to keep, train and encourage the growth of your talent once you find it:
If you are seeking some benchmarking info about regional wages check out the 2022 Regional Wage Survey for northwest Lower Michigan published by Networks Northwest in collaboration with multiple community partners.
RECRUITING TALENT
Michigan's Creative Coast Job Board
Submit job postings for free and Traverse Connect's talent attraction arm will market these positions weekly via social media, and digital marketing which specifically targets new talent in the big cities of Michigan and the Midwest, as well as talent living on the East and West Coasts. Michigan's Creative Coast Job Board will accept job postings which pay at or above $22/hour or $45K/year.
Post Jobs Now
RECRUITING TALENT
Traverse Connect Job Board
If your company is a Traverse Connect member you can post your jobs for free on our job board. Follow the link below for instructions on how to do so.
How to Post Jobs
RECRUITING TALENT
Spotlight Your Company on Michigan's Creative Coast
If your manufacturing company would like to be highlighted as a featured company on the Michigan's Creative Coast manufacturing industry page, please contact Katherine DeGood at katherine.degood@traverseconnect.com
View Manufacturing Page
RECRUITING TALENT
Advertise Hiring Events via Traverse Connect
If your company is a member of Traverse Connect and you're hosting your own career fair or hiring event, simply tag us on social media (@traverseonnect) so we can share your posts. Or submit a News Release that you'd like to post to our website – follow the link below for instructions on how to do so.
Submit a News Release
RECRUITING TALENT
MiCareerQuest Northwest
An annual event hosted by Networks Northwest and Northwest Michigan Works! As an exhibitor, it's a great way to share careers with ninth graders within the region. Follow the link for more info and contact Marty Owens (marty.owens@networksnorthwest.org) with any questions.
MiCareerQuest
RETAINING TALENT
MI Tri-Share Child Care Pilot Project
The MI Tri-Share Child Care Pilot Project enables the cost of child care to be shared equally by an eligible employee, their employer, and the State of Michigan, with coordination being provided regionally by a facilitator hub. Our regional facilitator hub is United Way of Northwest Michigan in partnership with Great Start Collaborative and 5ToOne. Click below to learn more about which employers are currently participating and to get your company enrolled.
Learn More About Tri-Share
RETAINING TALENT
Employee Assistance Program
If your business is a member of Traverse Connect you can access the Employee Assistance Program (EAP) for just $1.92 per employee per month, providing a wonderful resource to employees for short-term counseling, healthy living, legal and financial advice and more. The EAP helps employers and employees manage work and life balance so that work days can be more productive and satisfying. Click on the link to the info sheet below to learn more about the EAP and contact Krista Esckilsen (krista.esckilsen@traverseconnect.com) to get enrolled in this benefit.
Get EAP For Your Employees
RETAINING TALENT
Northern Navigators
Do you have new hires that have relocated to the Grand Traverse region from elsewhere? Are you actively trying to recruit from other regions? A move to a new area can bring many questions. Encourage your newly relocated hires, and potential hires, to meet with a Northern Navigator – 'regional ambassadors' who can help newcomers feel welcomed and get connected, all while offering knowledge of the regional lifestyle, recreation, schools, healthcare, real estate, and industry and career opportunities for the rest of their family.
Send New Hires to Northern Navigators
TRAINING TALENT
Workplace Readiness & Customized Training at NMC
Northwestern Michigan College's (NMC) Extended Education Services offers several quick but thorough classes to develop and enhance technical and vocational skills, perfect for those already in the workplace. If you are interested in additional skills and trainings for your employees, NMC can work with you create the customized training, certification, and micro-credentialing that will best meet your company's needs. Contact Elizabeth Sonnabend (esonnabend@nmc.edu) and click the link below to learn more.
NMC Training & Workplace Readiness
TRAINING TALENT
Going PRO Talent Fund
The Going PRO Talent Fund makes awards to employers to assist in training, developing and retaining current and newly hired employees. To date the Going PRO Talent Fund has provided training for 150,000 Michigan workers at more than 3,200 small businesses.
Going PRO Talent Fund
TRAINING TALENT
Michigan New Jobs Training Program
Designed as an economic development tool, the Michigan New Jobs Training Program allows community colleges to provide training for employers who are creating new jobs and/or expanding operations in Michigan. Training for newly hired workers or promoted employees is paid by capturing the state income tax associated with the new employees' wages, essentially providing training at little to no cost to the employer. This program is offered through Northwestern Michigan College and the Northern Lower Office of the Michigan Manufacturing Technology Center. Contact Lisa Rollin to get started: lrollin@the-center.org
MI New Jobs Training Program
TRAINING TALENT
Northwest Michigan Works! Employee Training
Northwest Michigan Works! offers training to job seekers and incumbent workers. They have several programs that employers can take advantage of to train and help pay for their employee training. Examples include the Incumbent Worker Training and the On-the-Job Training programs, which provide reimbursement directly to the employer for upskilling their workforce. Click the link or contact Rob Dickinson to learn more: rob.dickinson@networksnorthwest.org
NW Michigan Works! Business Services
TRAINING TALENT
Tech Career Hub at 20Fathoms
20Fathoms' Tech Career Hub is leading a regional effort to build a tech talent pipeline that accelerates the region's economy. The Grand Traverse Employer-led Collaborative (ELC) includes representatives from local employers, educators, talent and economic development organizations working together to fill the skills gaps in tech training – which is critical for the region's future and workforce advancement opportunities. Click the link below to get involved or contact Gretchen Swanson, Director of Workforce Development at 20Fathoms at gretchen@20fathoms.org.
20Fathoms' Tech Career Hub
Career Exposure & Exploration: Encourage the Next Generation to Enter a Career in Manufacturing!
Ways to get involved: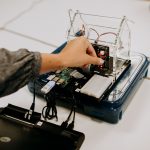 ORGANIZATIONS THAT ARE HERE TO HELP 
Michigan has a rich heritage in the manufacturing industry and the fifth-largest advanced manufacturing workforce in the United States. This workforce has the collective technological know-how to develop innovative, high-tech products of the future - and we want to see that happen right here in northern Michigan. There is a wealth of organizations not just locally within the Grand Traverse region but within the state of Michigan that are here to help you expand and grow your manufacturing business. These organizations want to provide continued opportunity and stability for Michigan's manufacturing workforce for years to come. Reach out to the organizations that want to help you succeed: 
Statewide Organizations
The Michigan Manufacturers Association is the state's leading advocate focused solely on securing a prosperous future for Michigan manufacturers through effective advocacy, meaningful education, and strategic business services.
Partners
This page was built in partnership with the following organizations:
Photography on this page courtesy of Hybrid Robotics, Center on Rural Innovation, Allen-Kent Photography, TentCraft, and Thompson Surgical.