Entrepreneurial Ecosystem Growth Model
The Traverse City Region – the Midwest's Hotspot for Innovation & Growth
At Traverse Connect, our approach to economic development is forward-thinking and non-traditional. Instead of focusing all our resources on "chasing smokestacks," we value a healthy mix of attracting new business to the region while supporting the growth of our existing companies and encouraging the creation of new industries from the ground up.
Building a vibrant entrepreneurial ecosystem means fostering a culture of openness and information exchange between companies and across industries within our region, from corporate headquarters and startup entrepreneurs, down to Main Street coffee shop founders. Our goal is to ignite a community of entrepreneurs and local partners who feed off each other's talent, creativity, and support at each stage of growth. By focusing on local business conditions, we hope to create clusters of new firms and industries that ultimately produce a fertile landscape long term.
By encouraging the growth of our existing assets – healthy partner relationships, the scaling up of our existing companies – and attracting new business, we will see our already vibrant entrepreneurial ecosystem continue to flourish and grow.
Measuring Success with the Scale Up Growth Barometer
Measuring Entrepreneurial Ecosystem Building can be difficult and complex, but there are key performance indicators to highlight progress. We have adopted the use of a local Scale Up Growth Barometer measurement, adapted from the Babson College Entrepreneurship Ecosystem Platform, which asks two important questions of our local business community:

Updated 3.31.23
Warren Call President & CEO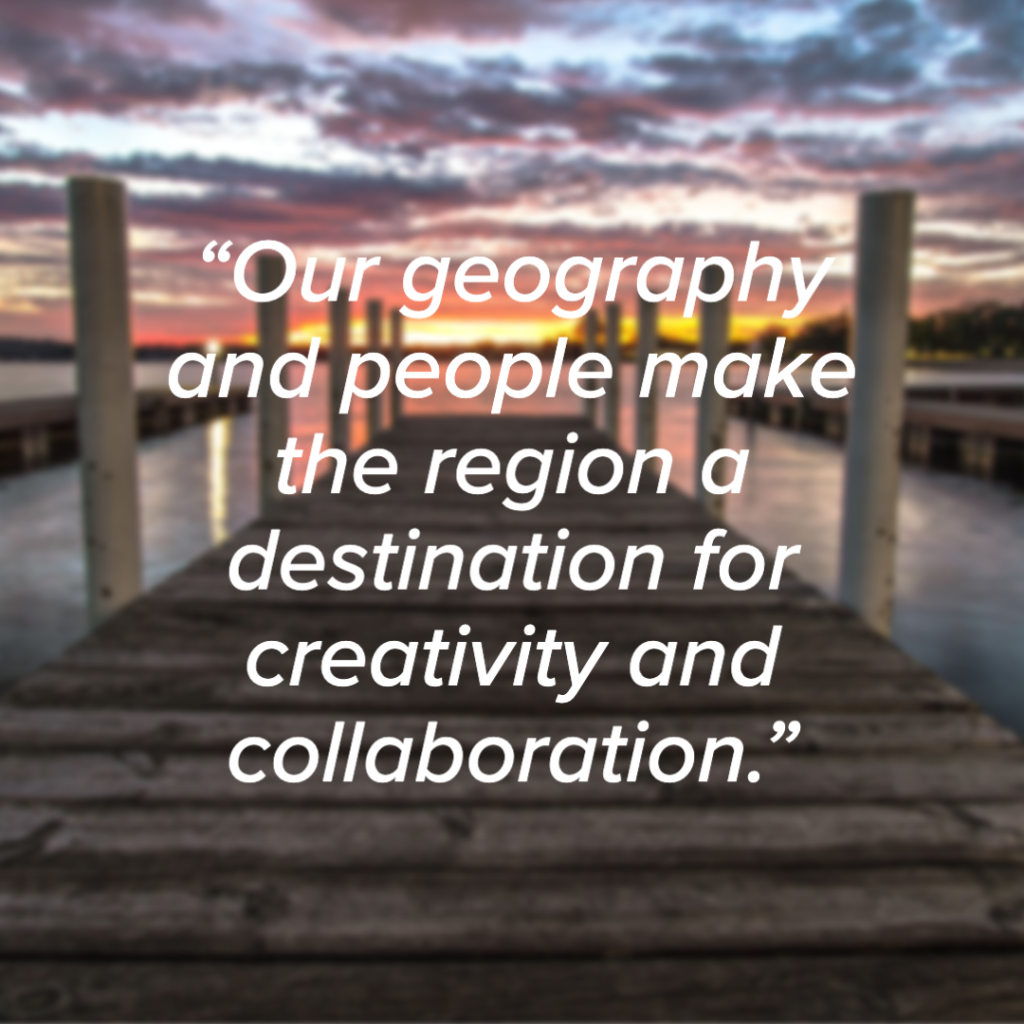 Reach out to Warren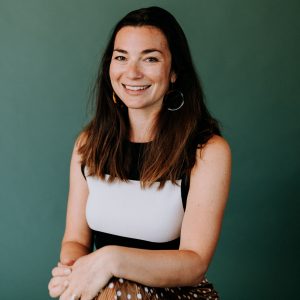 Camille Hoisington Director of Ecosystem Development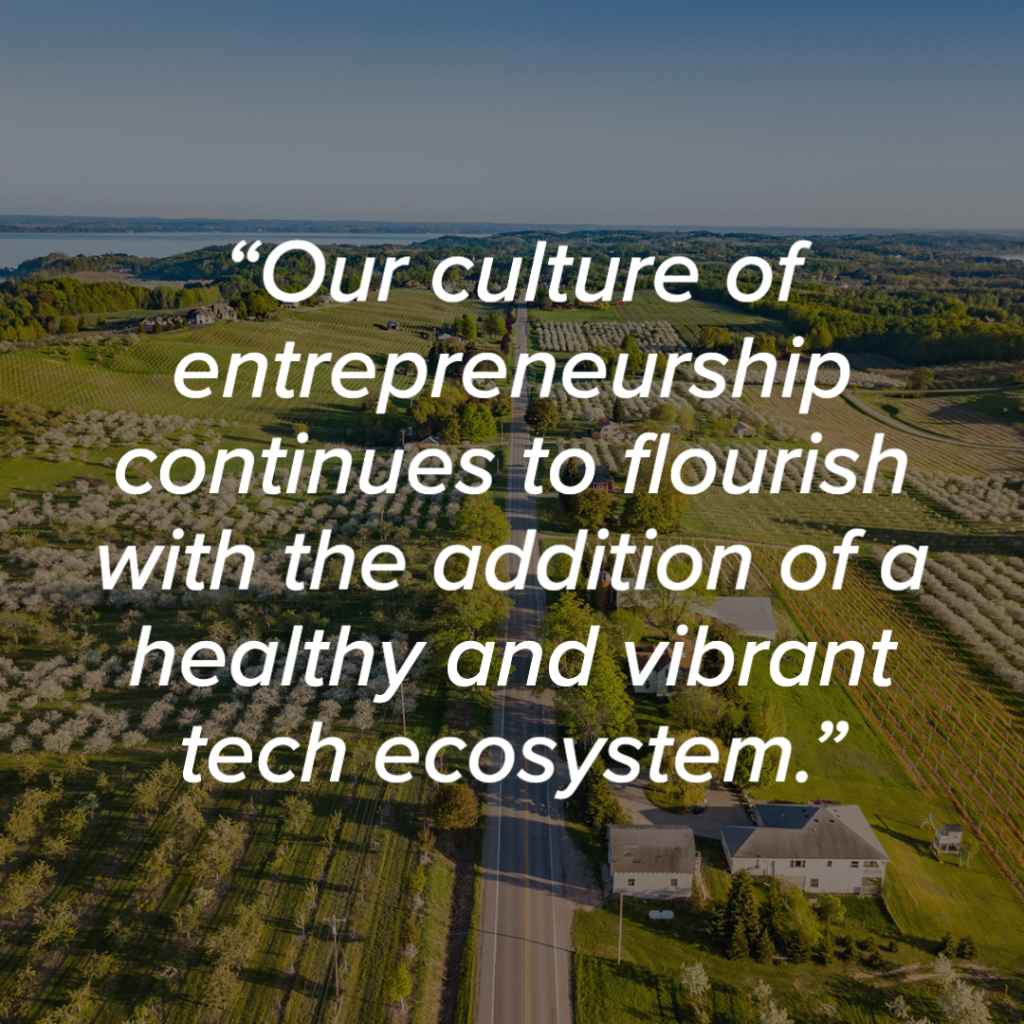 Connect with Camille
Economic Ecosystem Components
Electric Waterways & Freshwater Innovation
The Grand Traverse region, surrounded by Lake Michigan and its well-trafficked waterways, alongside our inland freshwater assets and natural resources make us well positioned to catalyze the innovation and commercialization around freshwater technologies and e-mobility. This accessibility and proximity of lakeshore provides a unique opportunity for companies that develop technology and build components for the electric future of boating. Meanwhile, the presence of Michigan Technological University's research hub in Traverse City – offering expertise in engineering, electrification, and mobility applications – coupled with the presence of Northwestern Michigan College's Great Lakes Water Studies Institute, positions us to advance the blue economy in northern Michigan and place Traverse City on the map as a destination for freshwater innovation.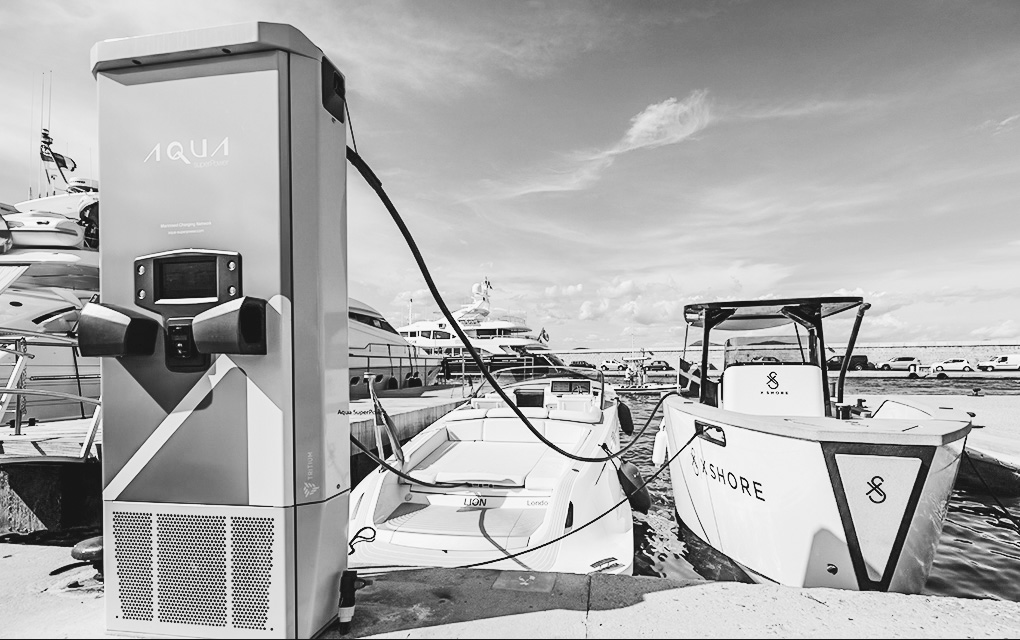 Learn more about our Blue Economy & Freshwater Assets
Manufacturers Resources
The Grand Traverse region's diverse economy is home to world leaders in manufacturing, technology, and agriculture, and these industries continue to evolve and grow. Food and beverage products produced right here in our beautiful corner of the world are for sale across the country, and our technology and advanced manufacturing companies compete in the global economy.
We know that a strong manufacturing community benefits the whole economy of northern Michigan. Manufacturing makes up almost 17% of employment in Grand Traverse County alone, with jobs in the sector paying salaries 40 percent higher than the average regional wage. The industry has a huge multiplier effect. Every one job in manufacturing generates another five good-paying jobs. Visit our Manufacturers Resources page to help you grow and scale your business.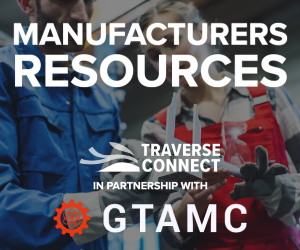 Resources for Manufacturing Companies
Tech and Startup Community
Traverse City's natural beauty and quality of life have made it a multi-season destination for years. The area's entrepreneurship support network and access to capital have made it a hotspot for innovation and growth. This is why we call the region Michigan's Creative Coast. Learn more about the companies, nonprofits, and individuals that have helped make Traverse City especially attractive for talent working in technology and entrepreneurship.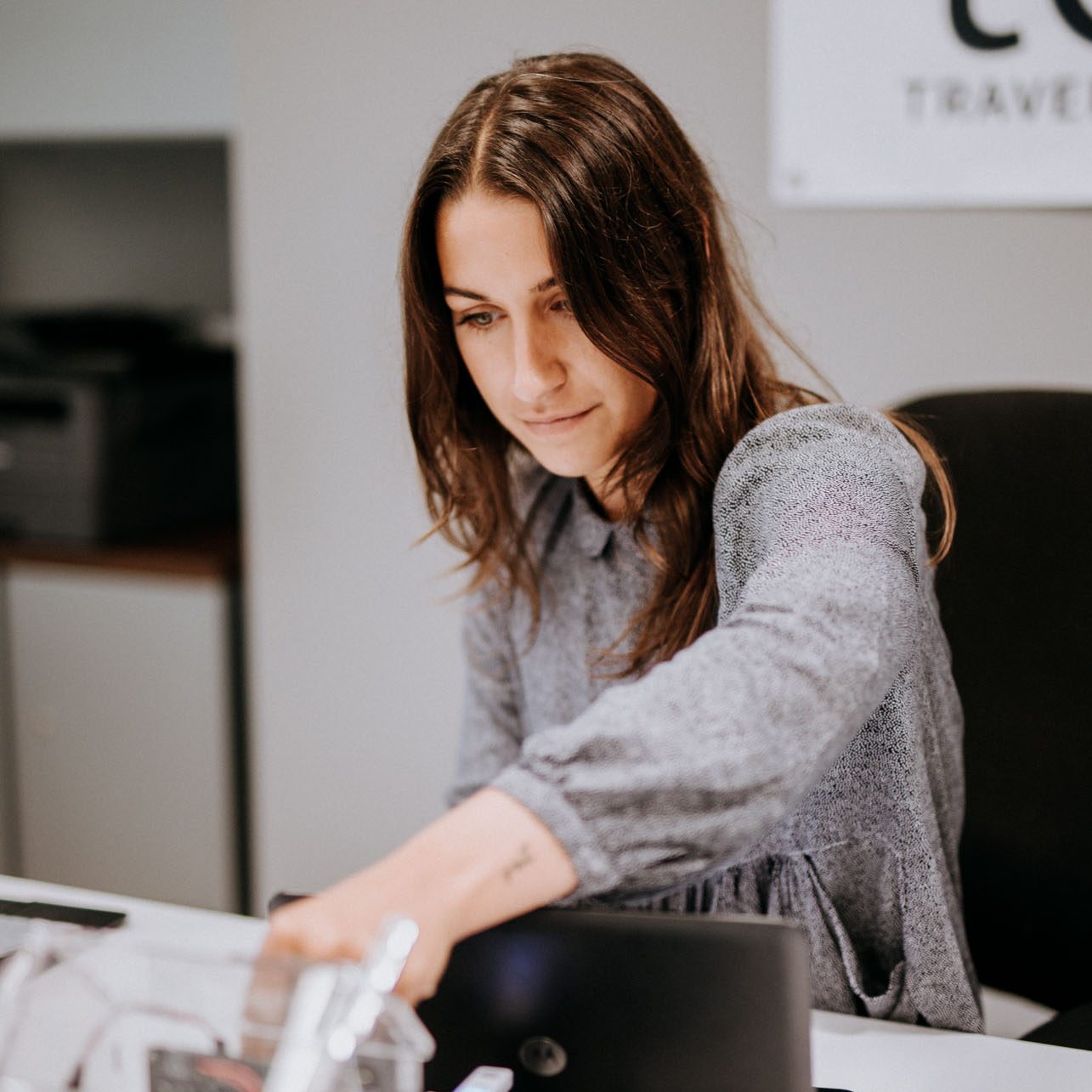 Learn more about tech and entrepreneurship on Michigan's Creative Coast
Talent Attraction Resources
Let us help you find and secure the best talent by sending new and prospective hires our way for full-service relocation assistance.
The Michigan's Creative Coast Job Board is designed to help our valued local companies recruit new talent, and is intended to be a high-quality, curated showcase of local employers and family-sustaining job opportunities available in the Grand Traverse region.
As an employer we know that you are concerned with attracting the best talent to work for your company. Our Michigan's Creative Coast initiative is designed to be a one-stop relocation resource for everything a new hire needs to know to live, work and get connected in the Grand Traverse region. We have put together boilerplate language and graphics about Michigan's Creative Coast that employers can easily add to their career pages or job postings. The goal is to help new, and prospective, talent find out more about what it's like to live, work and explore in the Traverse City area.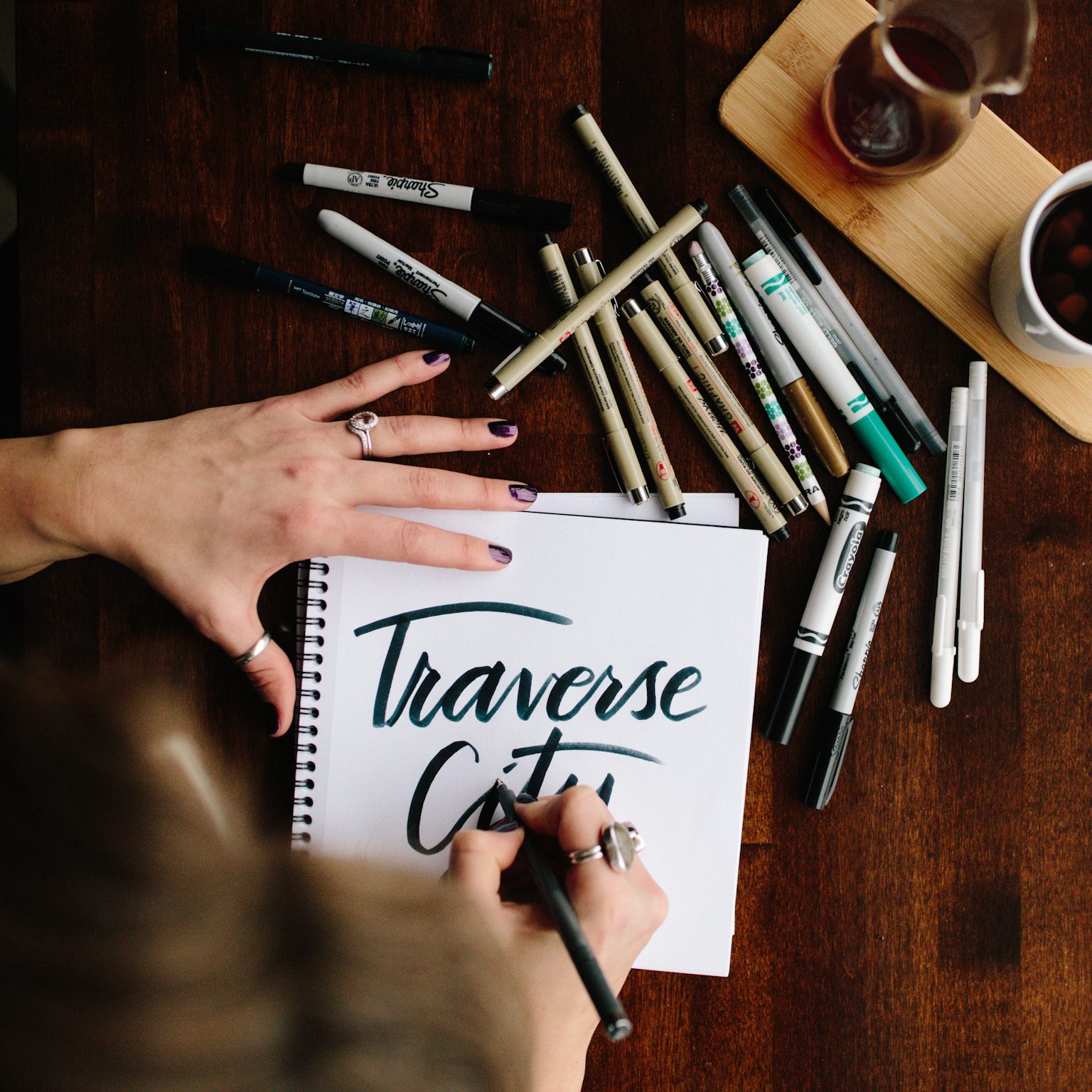 Access Talent Attraction resources on Michigan's Creative Coast
Business Relocation to the Grand Traverse Region
The Grand Traverse region is the economic hub of Northern Michigan. Its diverse local economy has seen many transitions over time, originating in the 1850s with the start of the Sawmill at the mouth of the Boardman River.
In the 1950s John Parson and Frank Stulen patented the first CNC -or Computerized Numerical Control- technology in Traverse City beginning the "Second Industrial Revolution" for this area. This became the industry standard for which they received the National Medal of Technology & Innovation, the nation's highest award for technological advancement. Presently, Traverse City's diverse economy now is home to world leaders in manufacturing, technology, and agriculture, all rooted in one of the most naturally beautiful towns in America and we seek to expand our technological innovation footprint.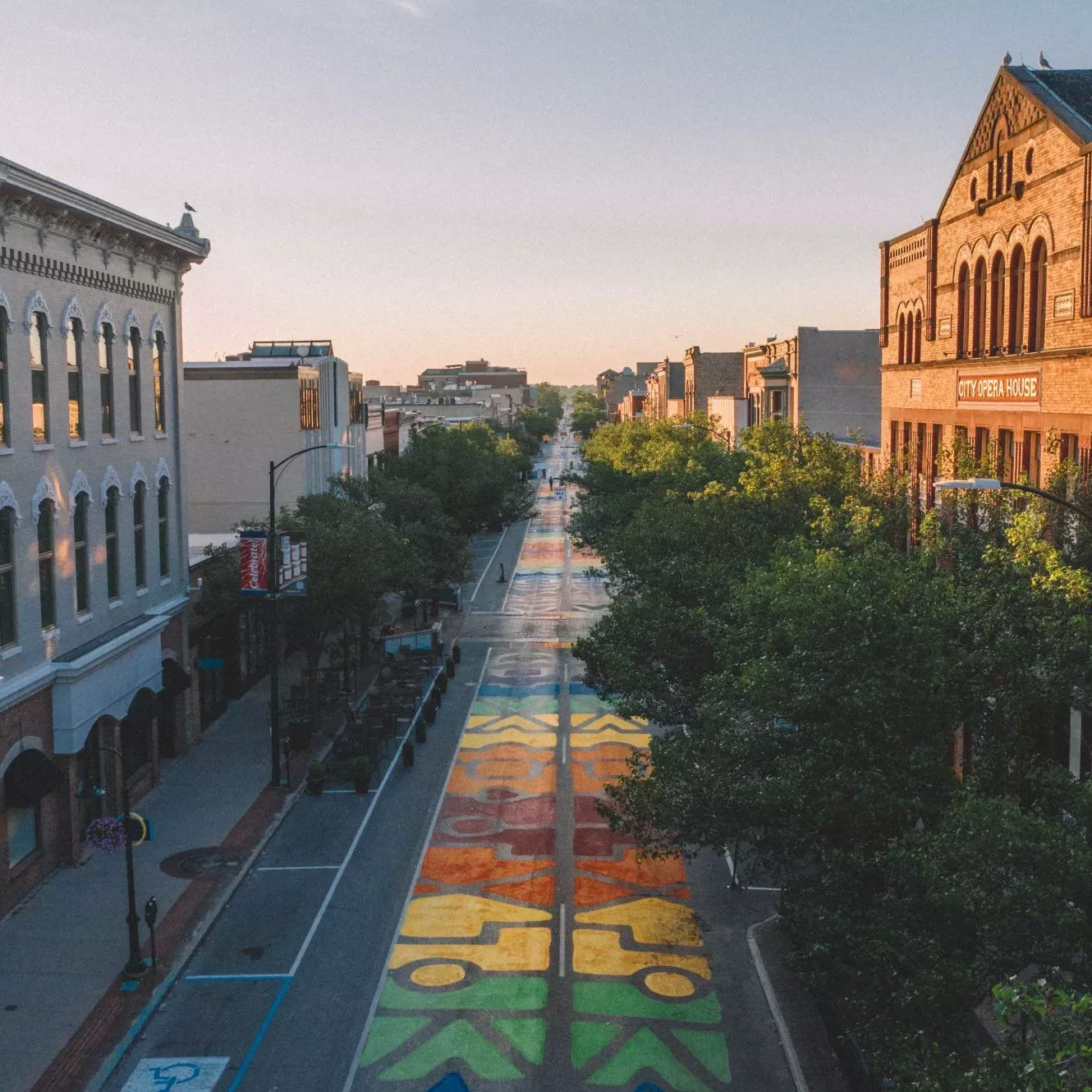 Move Your Business
Business Expansion Support
Leverage the ample amount of business and community resources to start and grow your business. We've identified and organized them by specialty for you to leverage, regardless of what phase your business is in.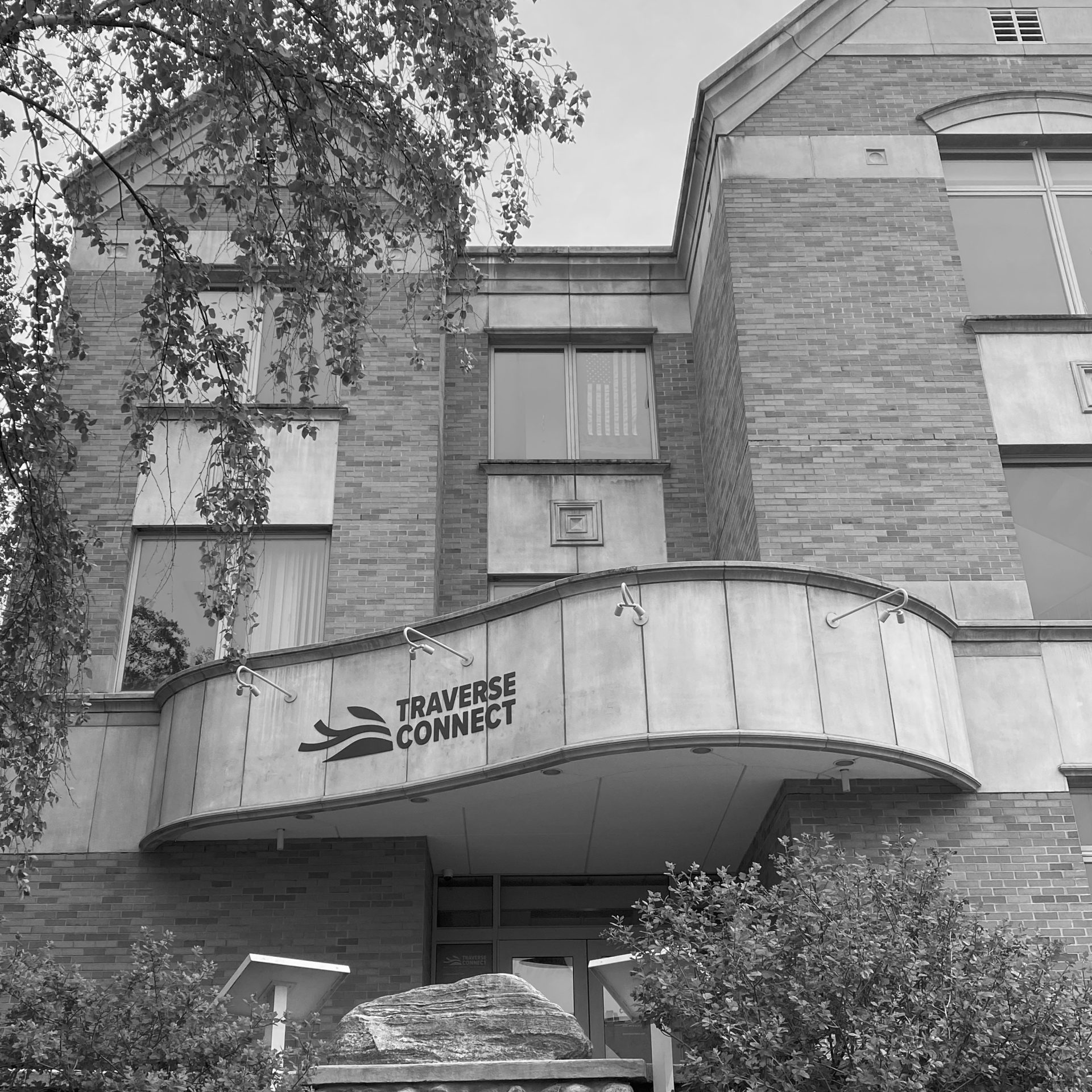 Community and Business Resources in the Grand Traverse region
Commercial and Recreational Air Travel
Cherry Capital Airport – TVC located in Traverse City, Michigan has operated passenger air service in the Northern Michigan Region since 1938 with Penn Central Airlines. Today, TVC is served by four great carriers: American, Delta, and United, and now Allegiant. TVC has truly become northern Michigan's connection to the world. Visit TVCairport.com for up-to-the-minute flight information and news.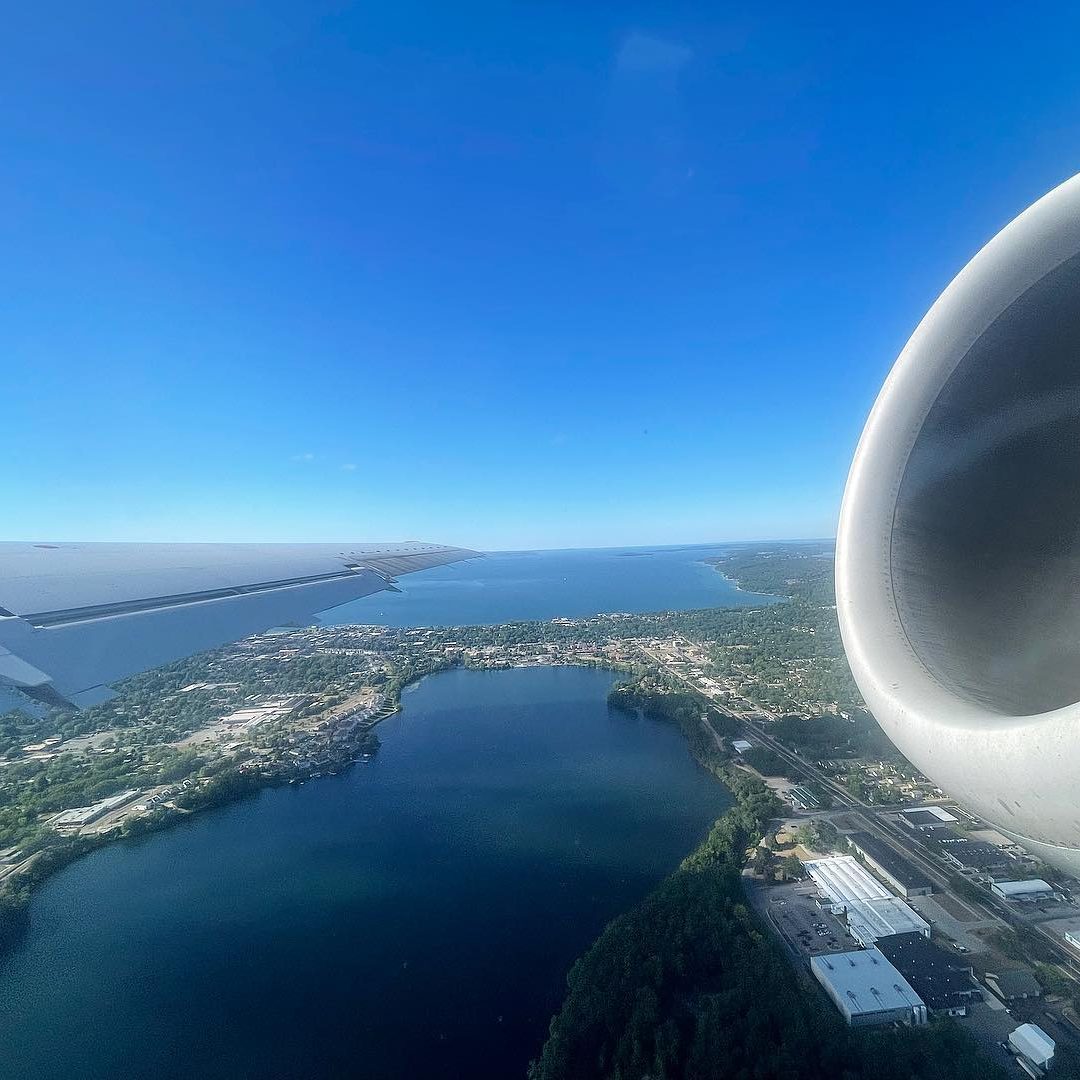 TVC Airport
Air Mobility Corridor & Unmanned Drone Research
The Grand Traverse region will be one of three use case studies in Michigan intended to provide transferable and repeatable knowledge in establishing safe drone skyways. Traverse City and Grand Traverse Bay, with our mixed land use of forested areas, agricultural land, residential and commercial, coupled with our proximity to Lake Michigan and open water, make the region well positioned to offer a testbed in which to analyze and establish the viable operation of drone skyways
Read the Article: Traverse City Is A Study Site Of Potential Drone Corridors In Michigan ~ The Ticker, October 7, 2022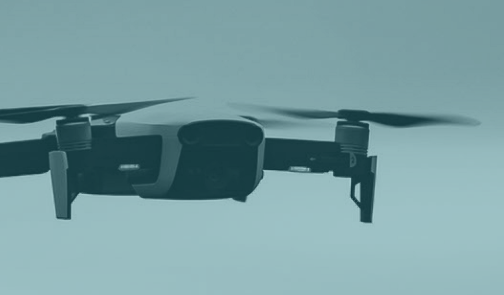 Read more about Traverse City's Air Mobility Corridor
Traverse City: Strength and Success in Business
Watch two of Traverse City's global business leaders discuss "Why Traverse City" and where they believe we're headed next. Casey Cowell co-founded U.S. Robotics, Inc. at the age of 23. He served as Chairman and CEO throughout the company's history culminating in its merger into 3COM Corporation in 1997. McKeel Hagerty is the CEO of Hagerty Insurance and the most recent Board Chairman of the Young President's Organization.
Entrepreneurial Ecosystem Partners