Traverse Connect is the lead economic development organization for the Grand Traverse Region. Continuing to serve as the regional Chamber of Commerce, Traverse Connect is strengthening its focus on serving all businesses with a comprehensive suite of programs and services.
Business expansion and retention strategies for local companies including talent development and attraction efforts to help draw skilled workers, and increasing availability and awareness of investment capital sources
Confidential and comprehensive business support services including leadership and employee development programming, legislative advocacy, and strategic business-to-business connection opportunities to help strengthen local companies
A focused business attraction strategy that builds upon the widespread recognition of our region as a vacation, conference and event destination to educate visitors on the attractiveness and benefits of moving their business operations here, or launching new initiatives in the Grand Traverse Region
Traverse Connect will provide clear and transparent leadership to guide the economic development activity in the Grand Traverse Region in the areas outlined below.
Engage with Traverse Connect
Contact Warren Call, President and CEO today.
Economic Development Leadership Roles
Lead Regional Strategy
Concentrate efforts to increase capital investment and jobs
Focus on projects that best utilize our time, talents and assets
Intentional industry and cluster-growth targets
Public sector advocacy to improve employment environment

Business Expansion
Tailored programs to support high-growth companies
Help all employers grow operations and sustain workforce
Improved Chamber programs to strengthen local networks
Build strong public/private partnerships to speed development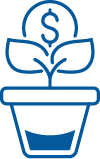 Talent Attraction & Retention
Promote family-sustaining, high-skill jobs
National and regional attraction of skilled talent
Robust programs for training and to grow talent pipeline
Liaison between employers and education providers

Business Attraction
Market the Grand Traverse region as an economic destination
Define the types of businesses to prioritize for attraction
Raise our global visibility and promote regional assets
Welcome strategy and hosting of prospective businesses

Traverse Connect 2020 Strategic Plan
Driving a Decade of Sustainable Growth for the Grand Traverse Region