Connect with your community and other future leaders.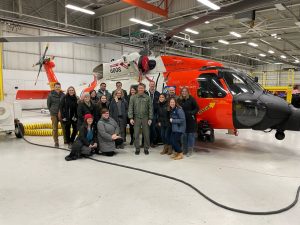 Leadership Grand Traverse (LGT) is a community-based program that prepares participants for decision-making leadership roles in areas such as policy, program implementation, and development. The program provides unique access and exposure to many of the major assets and leaders across our region, including natural resources, parks and recreation, community and economic development, health and human services, transportation, and agriculture.
Offered once each year, LGT invites participants to connect with our community and each other. Alumni of this over thirty-year long program are evident throughout all sectors of the Grand Traverse region. Interested participants should come prepared to learn, challenge their assumptions, make new friends and – hopefully – see the world through a slightly different lens.
Participants from all sectors and backgrounds are welcome in this program, though it is designed with an eye towards professionals who are looking for growth and are committed to helping build our regional community. This program requires a non-negotiable commitment to participation and engagement in the entire process, to ensure that LGT graduates share common understanding, polish, and readiness for their future leadership roles. All applicant affiliated companies for Leadership Grand Traverse must be investors of Traverse Connect, and remain investors throughout the 2023/2024 program.
Tuition for Leadership Grand Traverse 2023/24 is $2,250. The tuition fee is payable at the time of acceptance to the program. All expenses will be covered by the tuition. There are two scholarships available for Leadership Grand Traverse 2023/24 cohort, donated by Michigan's Creative Coast (MCC). The MCC scholarship can be selected by applicants at the end of the application.
Leadership Grand Traverse Application
The application period for the 2023/2024 Leadership Grand Traverse has closed. Applicants selected to participate in the 2023/24 program will be informed of their selection by the end of July.
Leadership Grand Traverse Sponsors
Thank you to Blue Cross Blue Shield of Michigan for generously supporting Leadership Grand Traverse.

2023/2024 Leadership Grand Traverse Program
If you would like to stay tuned about next year's Leadership Grand Traverse program please sign up for our newsletter.
Leadership Grand Traverse Sessions
Leadership Grand Traverse conducts full 'session days' from 8:30 am - 4:30 pm, with lunch from 12:30 - 1:30 pm. There is a total of twelve sessions, over the course of thirteen full days, which will take place starting August 17, 2023, through March 15, 2024. See below for the full schedule. All sessions will be held in person, without a virtual option. However, we are prepared with a 'Plan B' to offer the sessions in a remote and virtual session should we need to adapt.
2023-2024 Program Dates
Attendance at all program sessions is mandatory to achieve the full value of the program. Persons who cannot adjust their schedules to accommodate full participation should not apply to the program. This includes, but is not limited to, vacations, work trips, meetings, and having to leave the session early/arrive late. Persons who are not able to complete a session will be disqualified from the program and unable to move forward.
If selected, participants' employer will be required to provide a signature agreeing to their full support for the employee's time required to participate in Leadership Grand Traverse.
During orientation, you will meet your peers, and the two facilitators who will be with you throughout your eight-month journey. You will also get a course overview with rules and expectations, and time to ask any and all questions you may have.
Time: 3:30 pm – 5 pm
Enjoy a 2-day (1-night) retreat while learning more about your leadership style, and getting to know your peers on a deeper level.
Overnight Trip:
Thursday: 8:30 am – 4:30 pm
Friday: 8:30 am – 4:30 pm
Accommodation in private rooms will be arranged and provided for by Traverse Connect.
To better understand the large annual events in northern Michigan and the economic impact it has on our community. This day is also to explore the different transportation systems around Grand Traverse County.
Time: 8:30 am – 4:30 pm
To gain a better understanding of the diverse natural resources in the Grand Traverse region and how important they are to our quality of life.  To learn what we can do to reduce our impact on the environment.  To learn how to get involved in improving and protecting our area's natural resources.
Time: 8:30 am – 4:30 pm
To better understand the role that Health and Human Service Agencies play in the community and to begin to assess how the participant might become involved.
Time: 8:30 am – 4:30 pm
Gain practical learning and tools to understand inclusive leadership, disrupting your unconscious bias, and how to be an ally. This session is the first full content session in the Leadership Grand Traverse series for a reason – we believe all the work we do should operate under a lens of inclusive excellence.
Time: 8:30 am – 4:30 pm
To gain a better understanding of how local and state government works, the impact that they have on our region, and how the decisions they make on budgets, ordinances, and legislation directly related to economic development.
This day will also focus on how to discuss 'hard topics' such as politics with people who have a different viewpoint.
Additionally, reflect back on your LGT learnings throughout the LGT program on how to be a good community leader. Understand how to actively participate in a leadership position such as the intricacies and nomenclature that come with joining a board. Practice public speaking, and best practices for presenting yourself well in a public or leadership setting.
Time: 8:30 am – 4:30 pm
To better understand the diversity of our local economy, the approval processes for proposed expansion and development projects, and the connectivity of economic development to government and workforce development.
Time: 8:30 am – 4:30 pm
Gain a better understanding of the arts and culture that surround the Grand Traverse Region and the impact that the creative economy has on our community. Learn about different ways to get involved to continue the growth of arts & culture in our region for generations to come.
Time: 8:30 am – 4:30 pm
Openly learn from a variety of lenses about public safety, law enforcement and judicial systems in our community. Learn how we can impact systems for criminal justice and how we can use productive conflict leadership skills to foster growth and solutions. This day may include police ride-alongs.
Time: 8:30 am – 4:30 pm
Learn more about the different school entities that make up our Grand Traverse Region, including, but not limited to: Northwest Education Services, Traverse City Public Schools, Grand Traverse Area Catholic Schools, and early childhood education.
Time: 8:30 am – 4:30 pm
Enjoy the last day of class reflecting on everything you have learned over the course of the eight months, and develop a plan to push forward with your new-found passion. End the day with a formal graduation and cocktail hour including your family, friends, and co-workers to celebrate your success with you!
Time: 11:00 AM – 7 pm
11:00 am – 5 pm: Class reflection and action plans
5 pm – 7 pm: Graduation Celebration with family, friends, and co-workers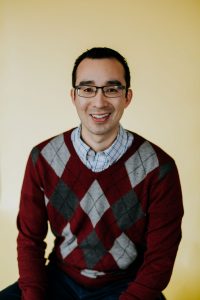 Craig Hadley Dennos Museum Center at Northwestern Michigan College
As a relative newcomer to northwest lower Michigan, I sincerely appreciated the opportunity to learn more about the community in which I live, work, and play through Leadership Grand Traverse. Connecting with colleagues in fields ranging from finance to arts and culture has led to a number of new collaborations and interdisciplinary connections–as well as new friends, too!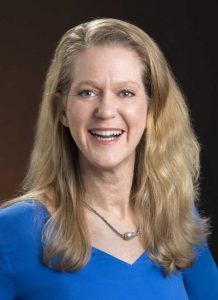 Laurie Lapp Axios HR
If there is an inkling of desire within you to build leadership skills, develop relationships, gain in-depth knowledge of the myriad of organizations that serve our area, and begin or continue down a path of service for the greater good – this is absolutely a program you want to sign up for.  Through this program I have been challenged to think and gain new perspectives, inspired by the resilience of humans who continued to adapt through a pandemic, energized with bike rides on the TART trail and walks through the beautiful nature that surrounds us, and motivated to serve for the continued positive wholistic development of our community.