Traverse Connect Ambassadors celebrate investors and connect with our business community.
Traverse Connect's programs and volunteers will help you grow your business. Traverse Connect's Ambassadors are professionals in our community who volunteer and continually strive to improve the level of personal customer service Traverse Connect investors receive.
Ambassadors serve in many ways, such as:
Scheduling and holding ribbon cuttings and anniversary celebrations for investors
Making periodic visits and phone calls to new, prospective and existing investors
Helping investors recognize and understand the value of their investment
Connecting in our community to help Traverse Connect better understand investor business needs and to design services to meet those needs
Providing volunteer support at events
Connect with new investors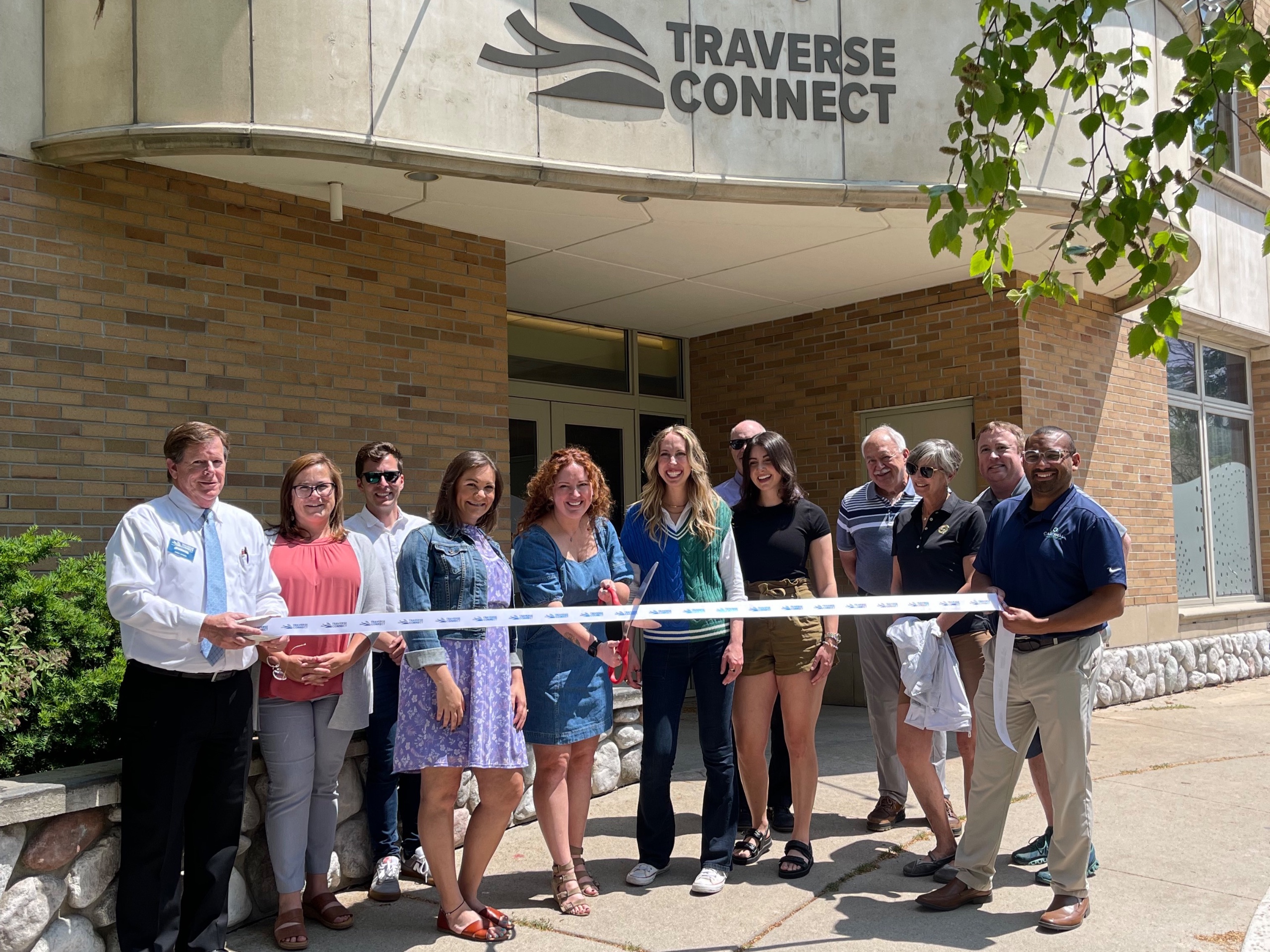 Ambassador Committee
Request a Ribbon Cutting
Let the Traverse Connect Ambassadors help you recognize an opening or anniversary for your business.
Recent Ribbon Cuttings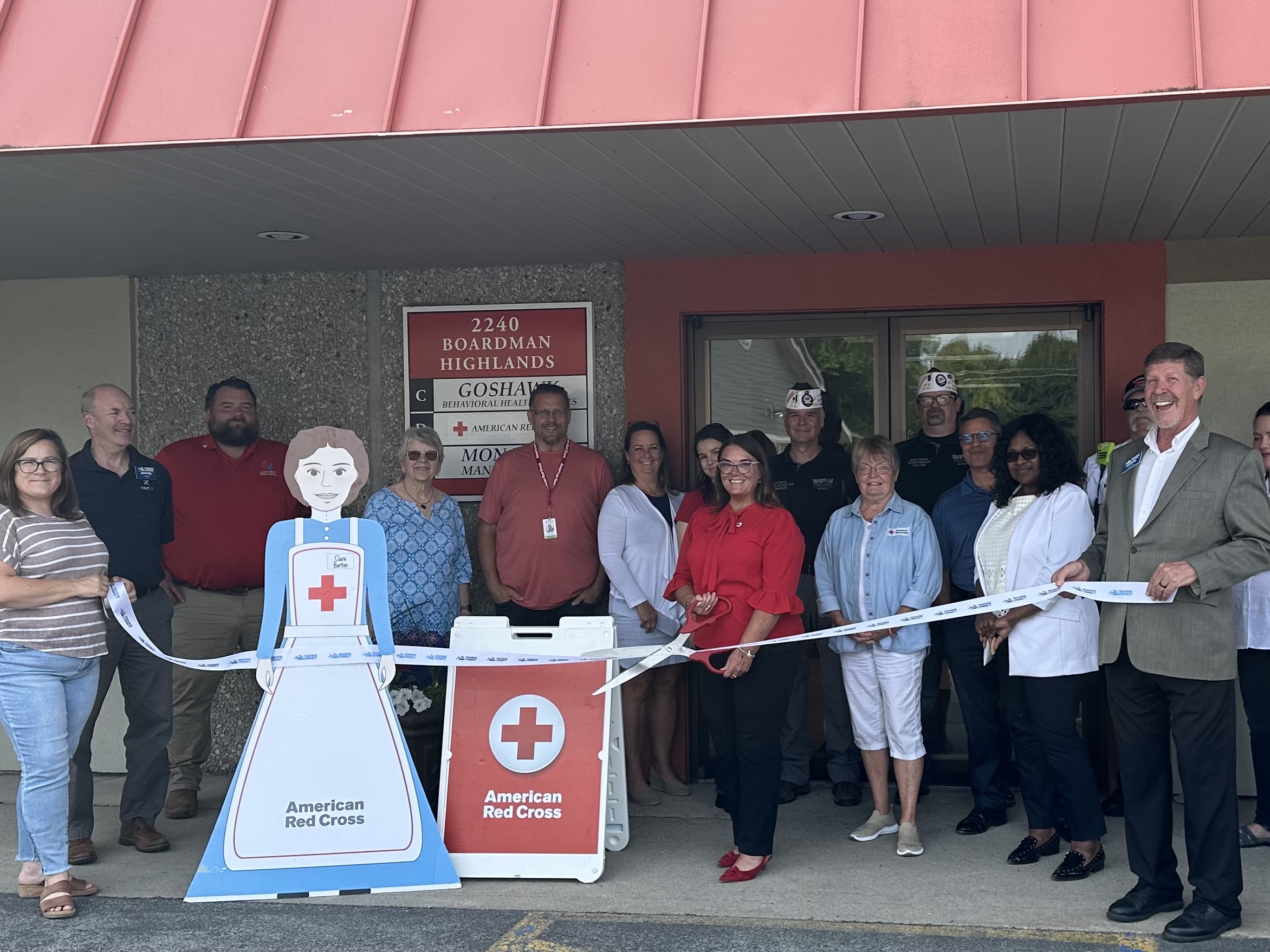 Congratulations to American Red Cross Michigan Region on their new office space! Thank you for including Traverse Connect and our Ambassadors in your celebration. We SO appreciate all the amazing work that you and your volunteers do for our community.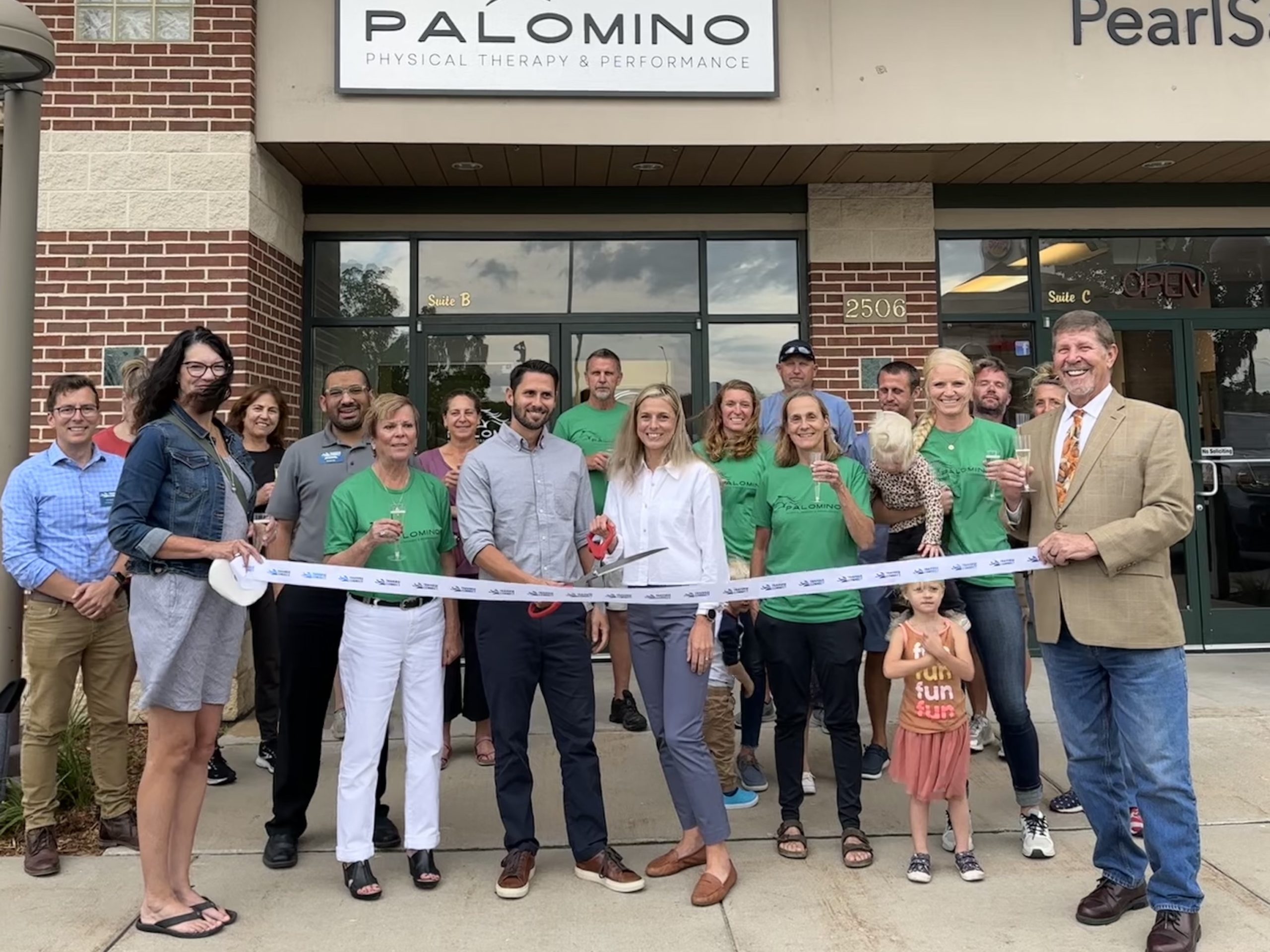 Congratulations to our friends Palomino Physical Therapy & Performance on their Grand Opening! Palomino Physical Therapy & Performance is run by Dr. Mario and Dr. Lia, who are both incredibly kind and warm individuals that are passionate about their craft. Aside from traditional PT services, the Palominos also offer Pelvic Floor Therapy, Cupping, Dry Needling, VRT, and Kinesiotaping services, just to name a few! Visit palominopt.com to learn more about this great new Traverse City business & to book your first appointment!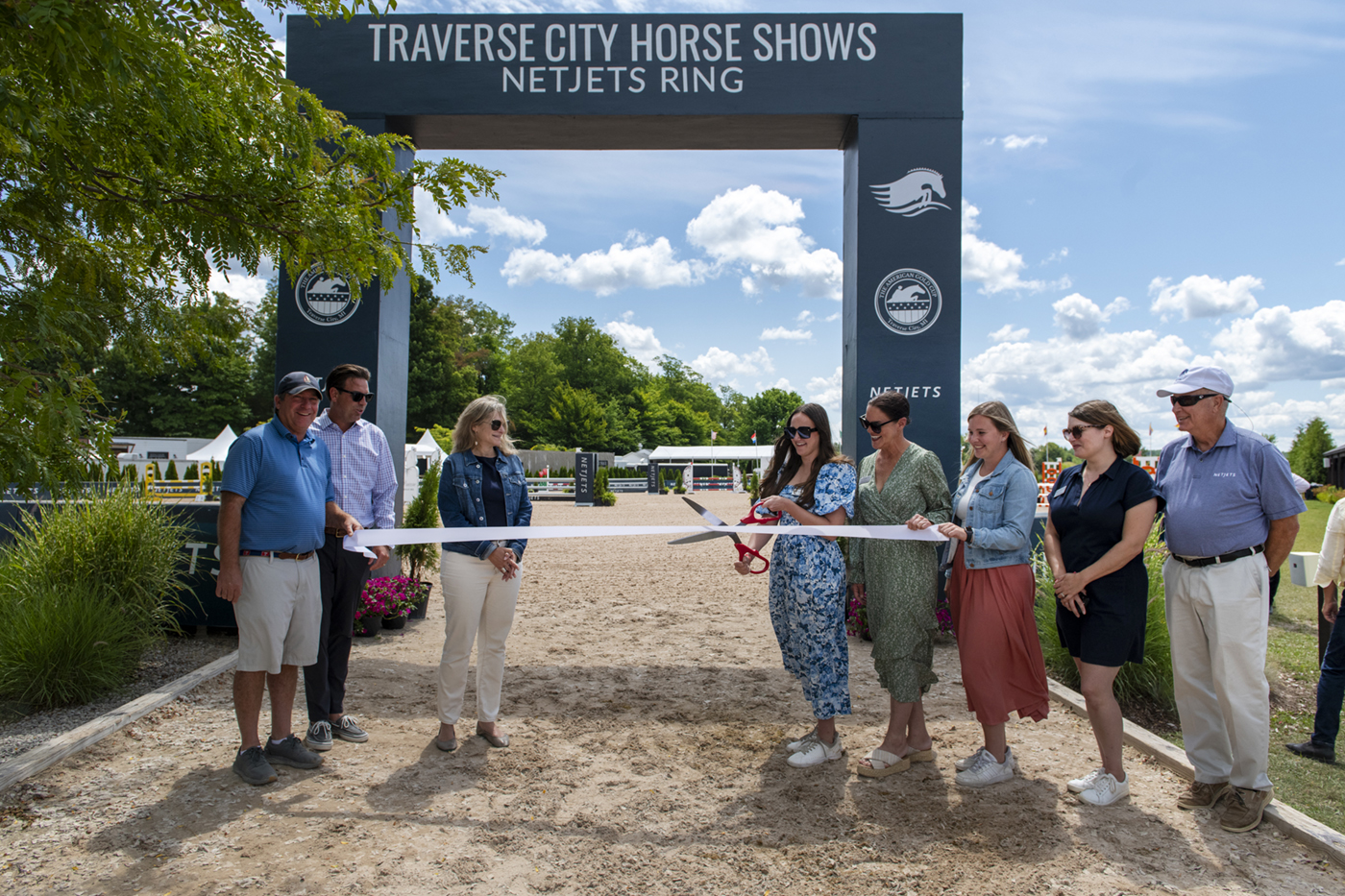 Traverse Connect was honored to be part of the ribbon-cutting ceremony celebrating the inauguration of the NetJets Ring at Traverse City Horse Shows! It's one of seven show rings at the horse show, and it was a beautiful day to take in some exciting equestrian action—plus take part in a delicious Bloody Mary Bar! Thank you, NetJets and Traverse City Horse Shows, for this incredible addition to our community!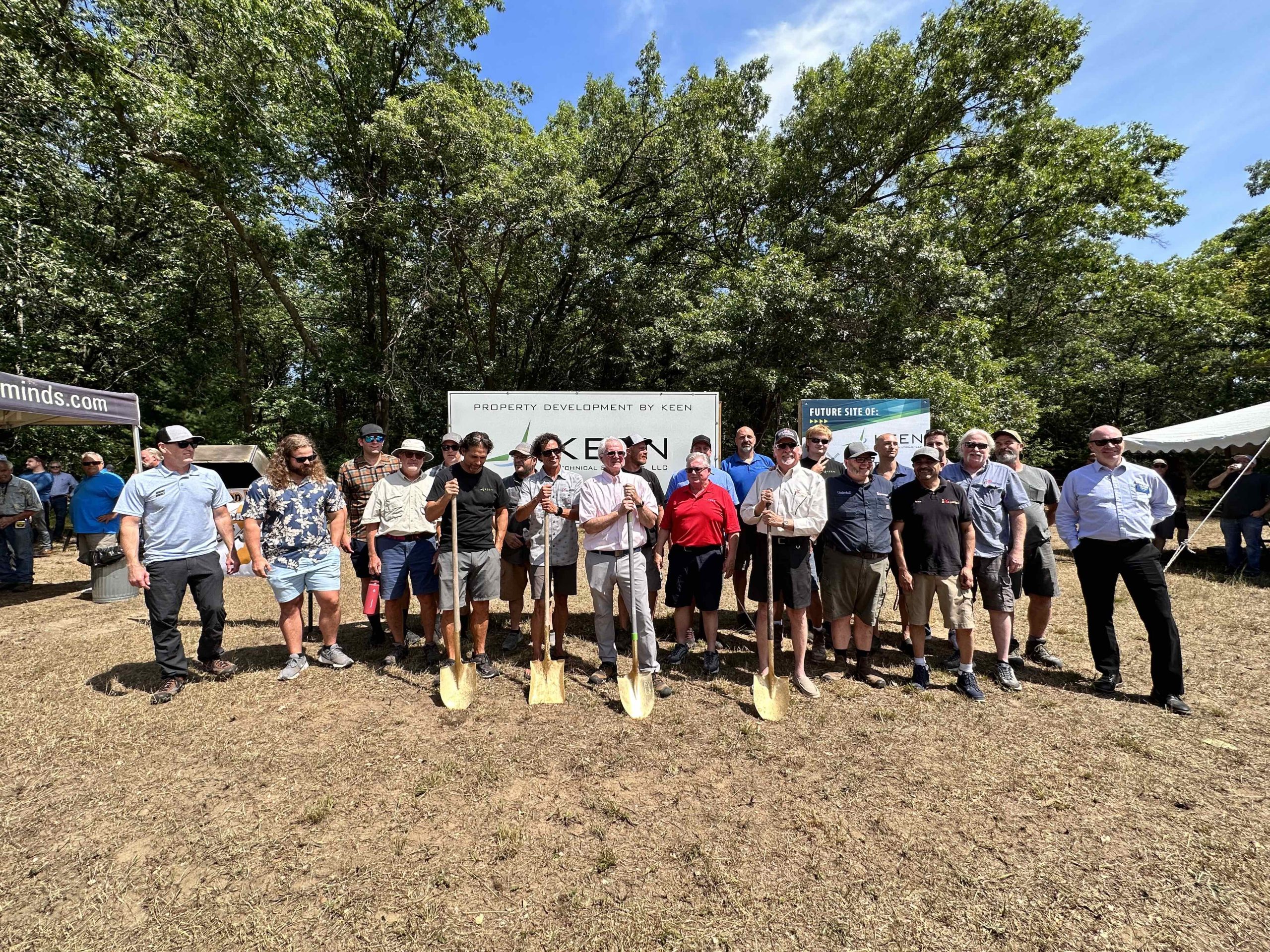 Congratulations to our friends at Keen Technical Solutions on their recent groundbreaking ceremony! This site will be the future home & HQ for Keen and TC Millworks . We can't wait to see what this exciting new chapter holds! Make sure to follow them on Instagram & FB to watch the transformation.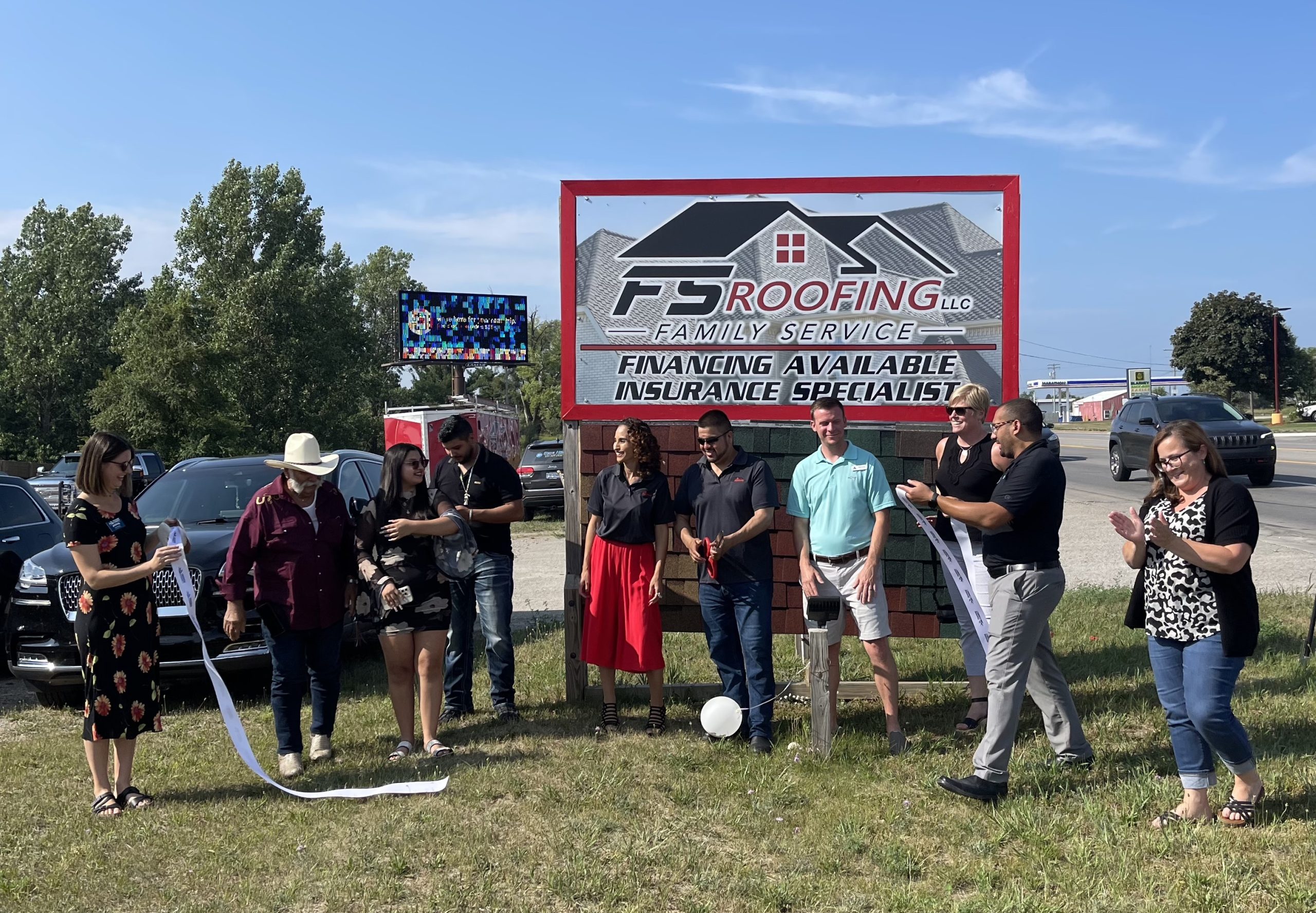 Congratulations to our friends at FS Roofing LLC on their new Traverse City location & showroom. With over 20 years of experience, F S Roofing is a family-owned firm specializing in roofing services and installs in and around Traverse City. The crew at F S Roofing are hard-working, personable, and professional (and they know how to throw a great celebration!). We can't recommend them enough for all your roofing needs!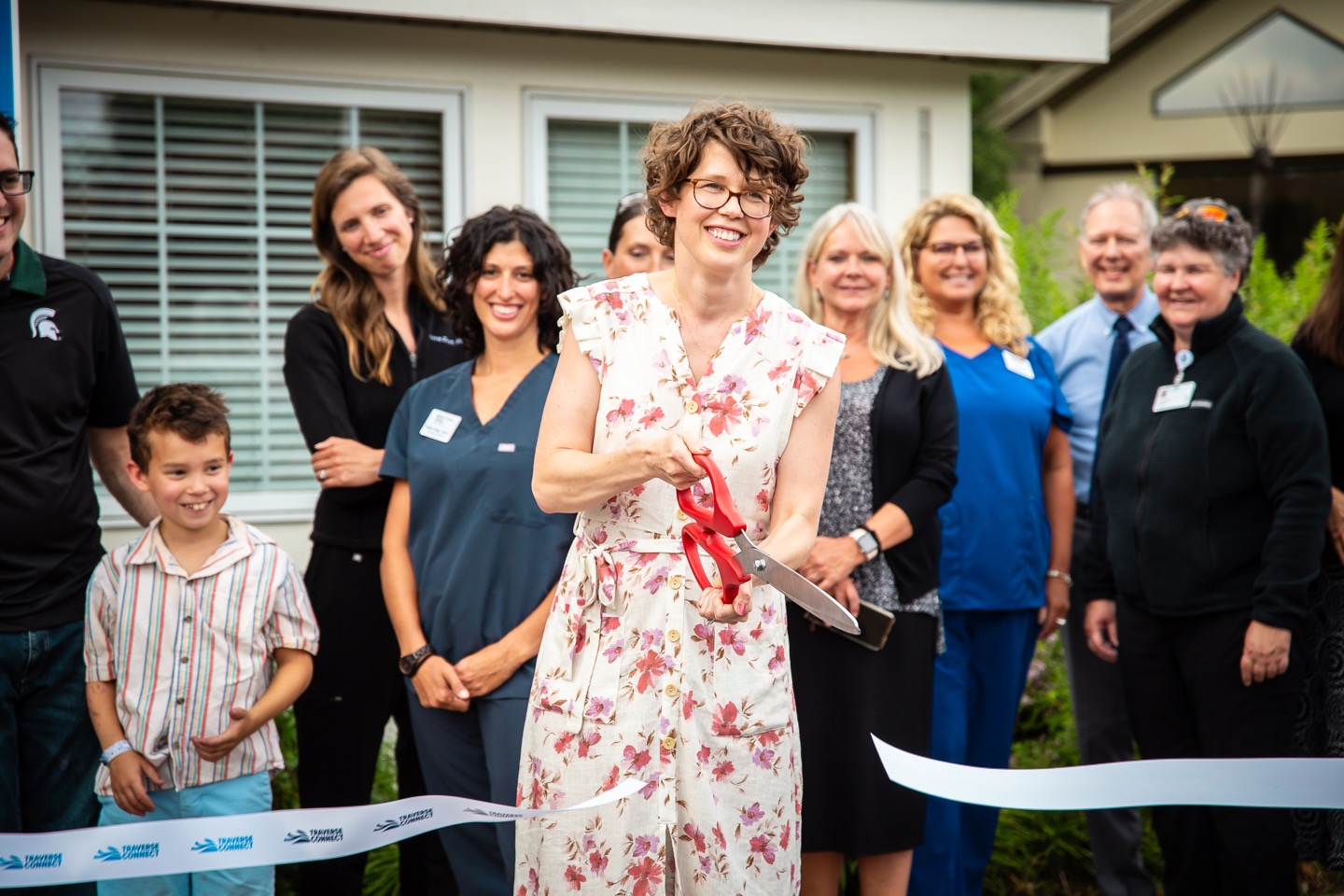 We recently celebrated Dr. Angela Pohl, the new Owner & Lead Primary Care Physician of Traverse Bay Internal Medicine! Thank you for including Traverse Connect in your celebration and for showing us your beautifully renovated office! We would also like to congratulate Dr. Robert Pacer on his retirement from the practice. Traverse Bay Internal Medicine is a collective of healthcare professionals who all work together to deliver personalized healthcare, addressing both acute and chronic medical concerns and preventative care for those ages 15 and up.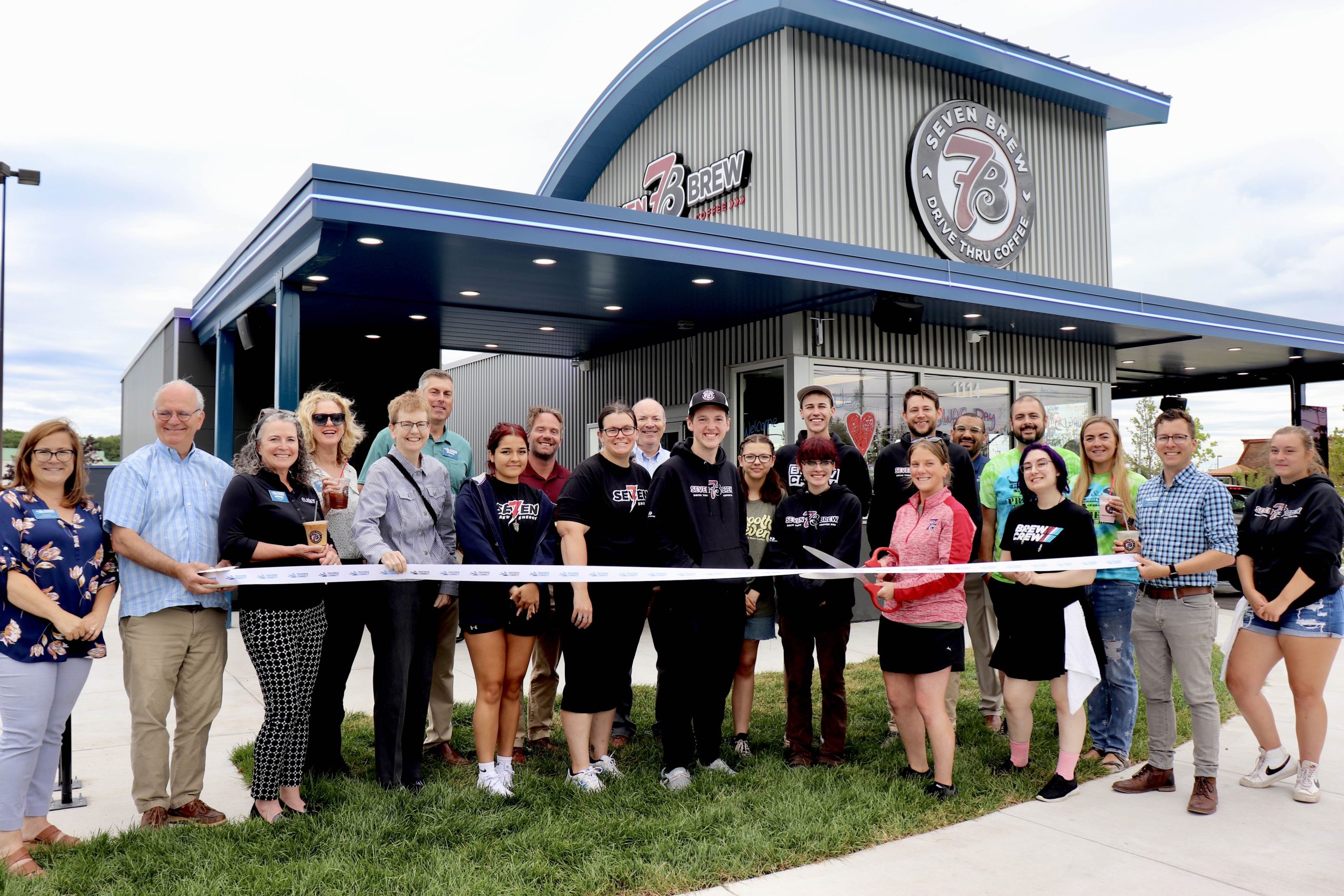 Congratulations to the amazing team at 7 Brew on their first Traverse City location! We are thrilled to have celebrated the occasion with a ribbon cutting where they also made a very generous donation to Project Feed The Kids. If you haven't visited 7 Brew Coffee yet, they're located off of S Airport Rd. in the Cherryland Center.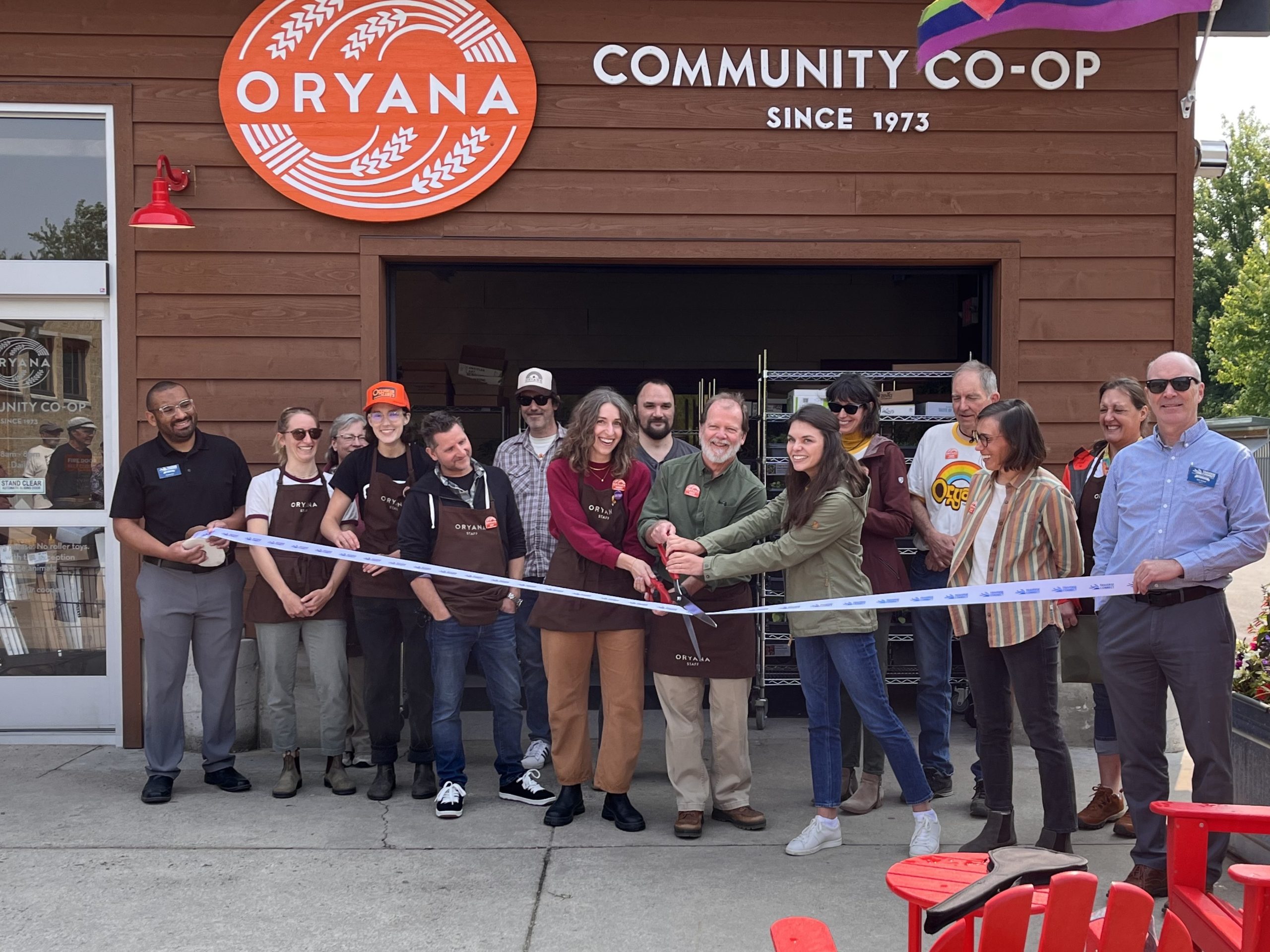 Oryana Community Co-op began in 1973 as a group of about a dozen people with a mission, to now having over 10,000 "owners" and 200 staff today - and counting!! Oryana means abundance, and abundant they are in their growth, service, and local support! With two locations serving our Grand Traverse community and a vision of more pop-ups and future growth, Oryana has many great people working hard to serve families and farmers through their abundant passion for local food! Cheers to you, Oryana! Here's to the next 50 years!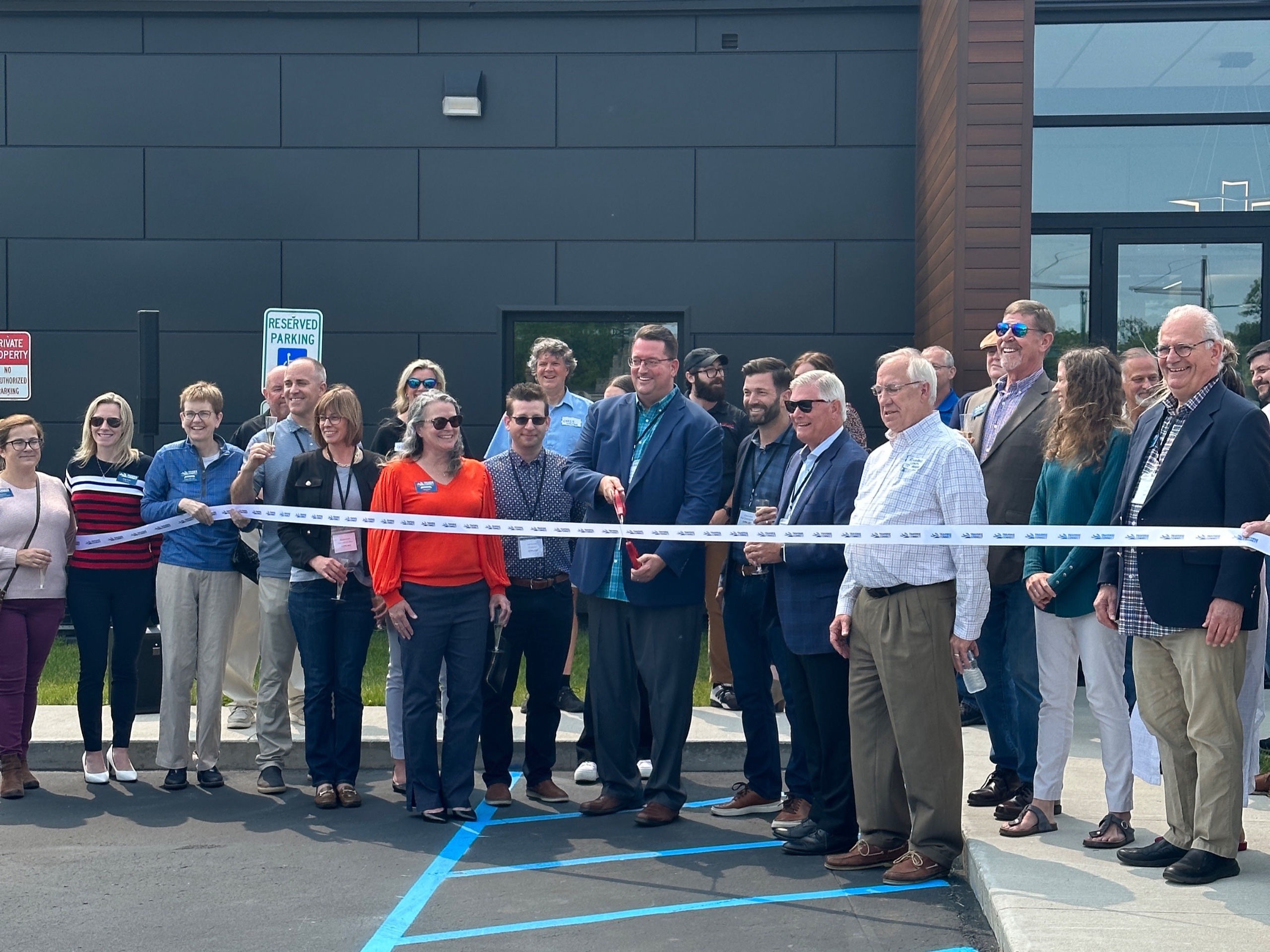 Congratulations on the grand opening of your STUNNING new office space, Applied Innovation. Our Ambassador Team is honored to have had the opportunity to celebrate your hard work and investment in our community with a ribbon cutting - and we must say, the champagne toast was a really nice touch! We look forward to continuing to support your growth in the Northern Michigan region! Contact Applied Innovation for all your imaging, automation, technology, and security needs!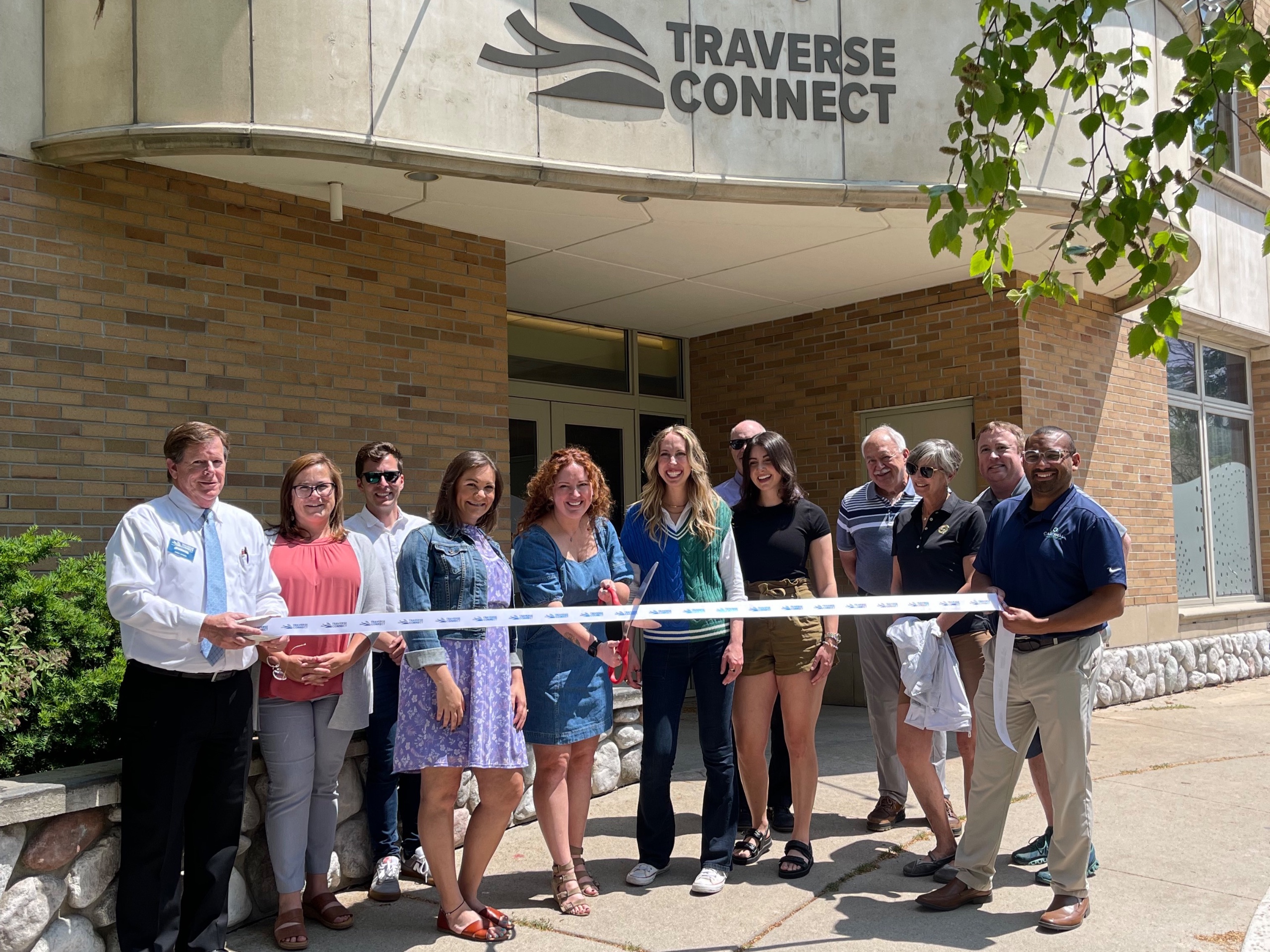 Congratulations to The More You Grow on their grand debut & ribbon cutting yesterday! The More You Grow is on a mission to bring wellness to the small business and entrepreneurial ecosystem. Their core focus is to pursue a creative way of being and operate under closely held core values and their own Holistic Business Framework. Their motto: People first, business second. Give their team a round of applause in the comments and follow them on socials to watch the positive impact they're having on small businesses everywhere.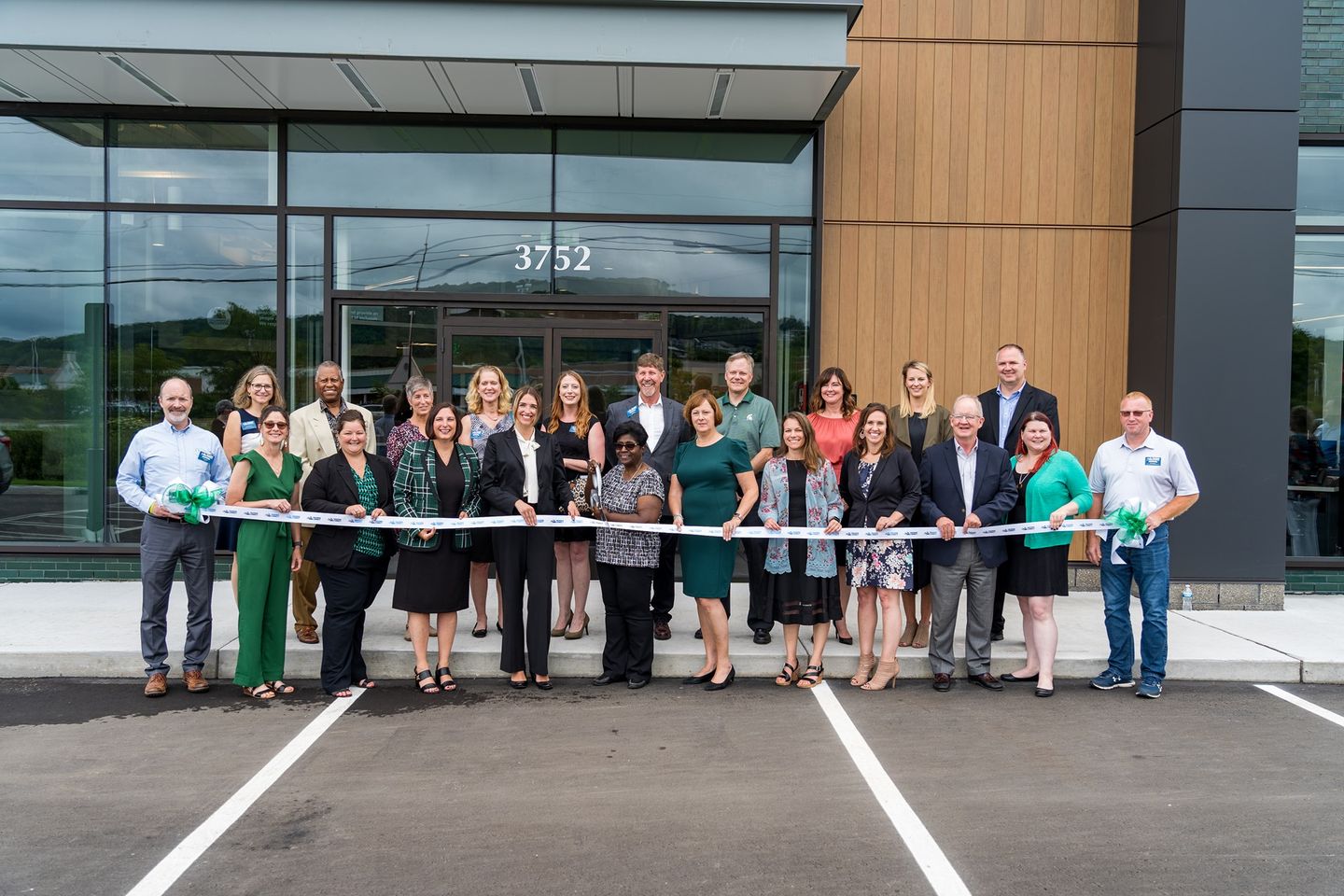 Traverse Connect Ambassadors and staff were honored to help member investor, MSU Federal Credit Union celebrate the Grand Opening of their second location in Traverse City at 3752 N U.S. 31 South one year after celebrating the groundbreaking - congratulations! This marks the 22nd location for the Credit Union and is part of a long-term growth strategy to provide service to local members and those traveling in northern Michigan.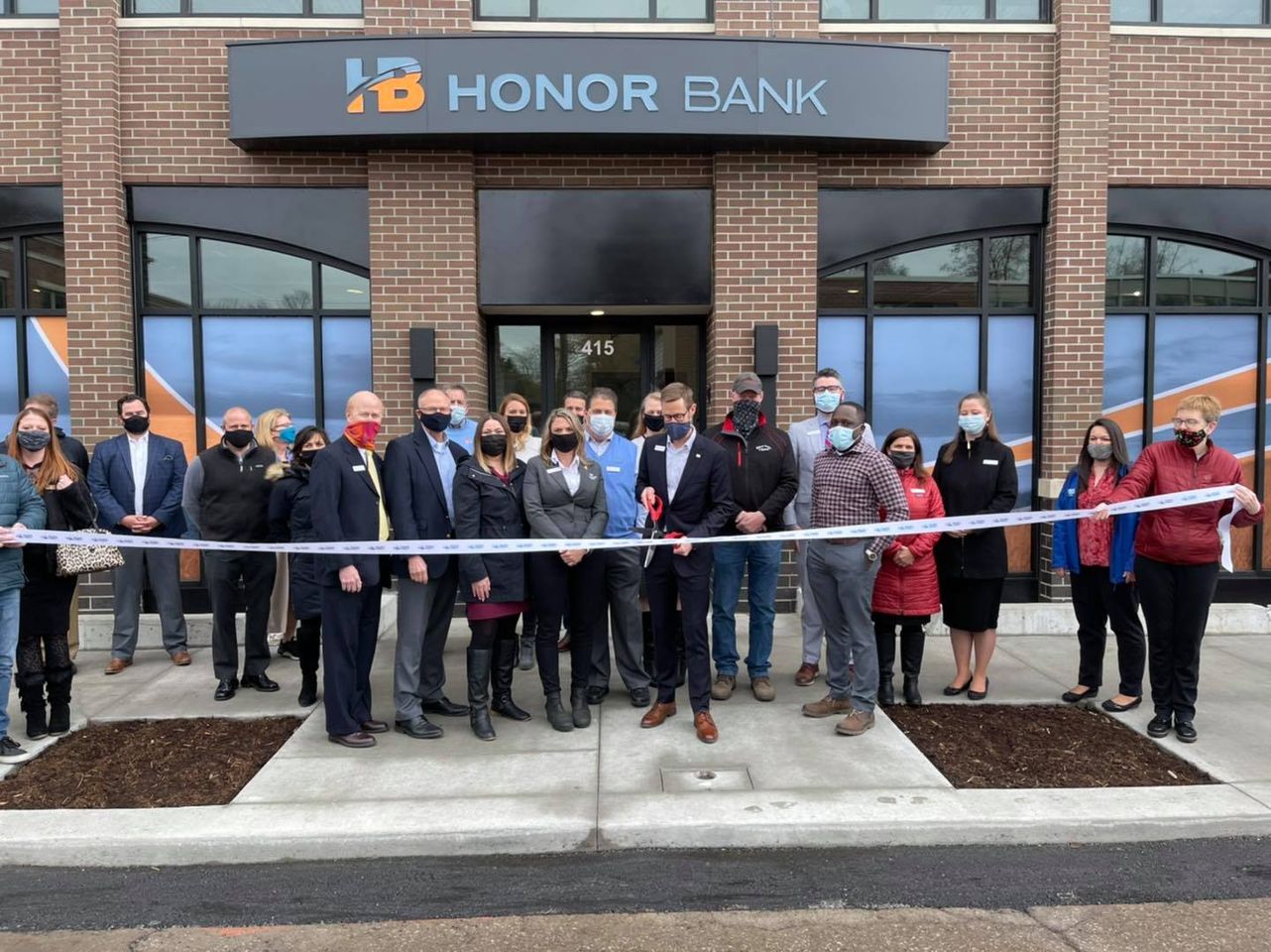 Congratulations to Honor Bank for the opening of their new Commercial Lending Center at 415 E. Front Street in Traverse City. Traverse Connect Ambassadors were on hand to assist with the ribbon cutting during the lunch hour today and offer congratulations. Their new building includes an outdoor deck area and offers beautiful views from the rooftop gathering area of downtown Traverse City and West Grand Traverse Bay.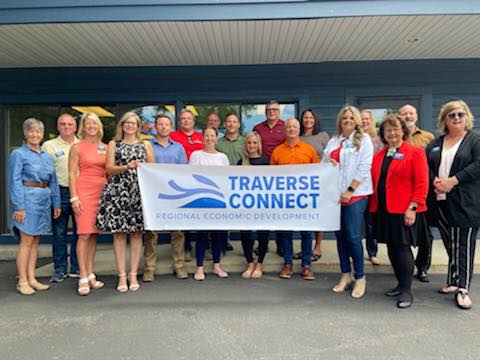 Congratulations to Builders Exchange of NW Michigan, Inc. (BX) for celebrating their 51st anniversary! They were not able to gather for their 50th in 2020 so Traverse Connect leadership staff and Ambassadors stopped by for a belated congratulations. BX is a local non-profit organization comprised of commercial contractors, excavators, mechanical and electrical contractors, subcontractors, suppliers, service providers, engineers, and architects. They process approximately 1,900 commercial construction projects per year. They are the only Builders Exchange fully engaged in the northern Michigan market.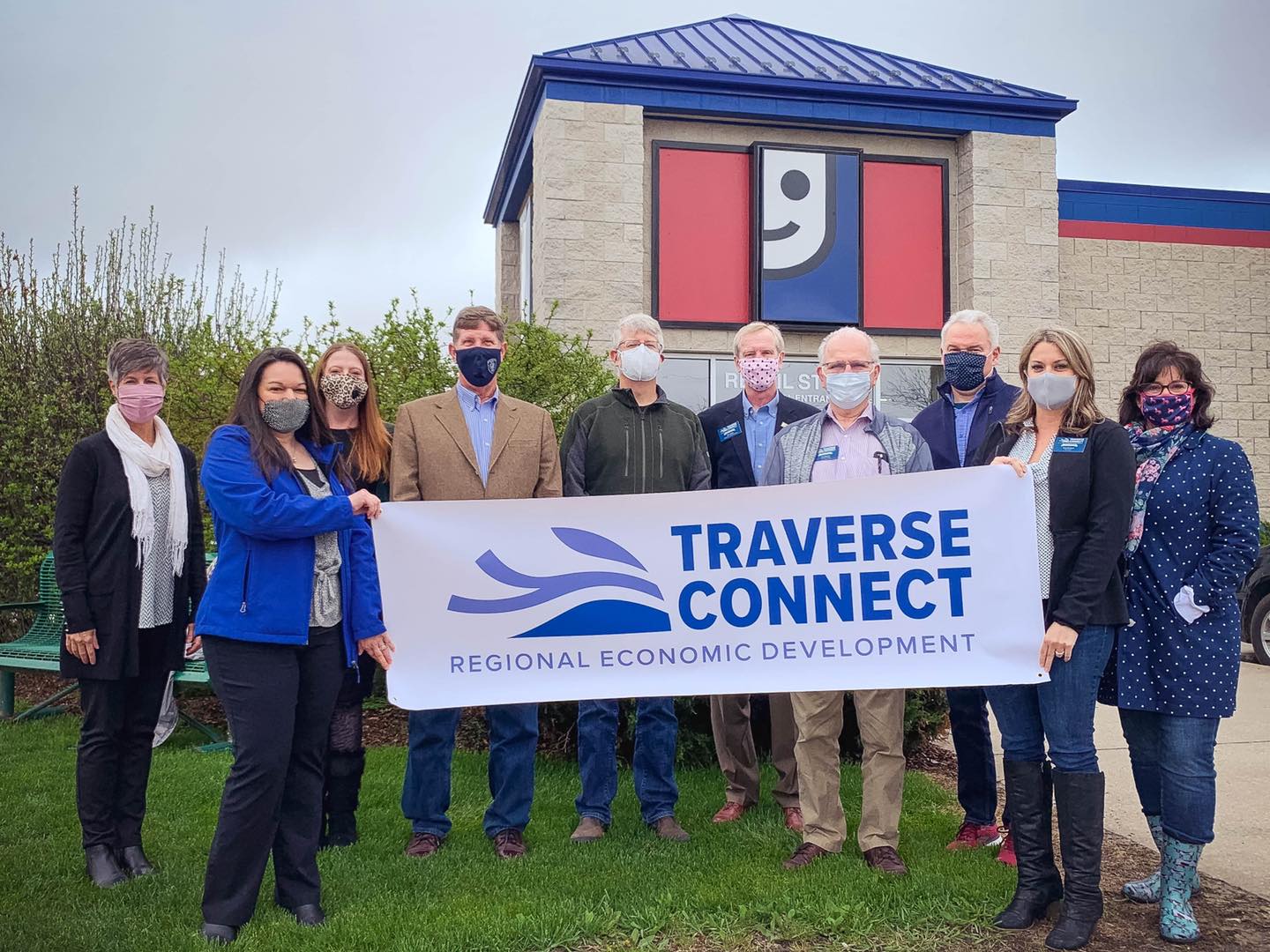 Our Traverse Connect Ambassadors joined Goodwill Northern Michigan to celebrate their 40th Membership Anniversary! We are so privileged to work with them as a vital community partner. Goodwill Northern Michigan is a locally-owned nonprofit that uses its thrift store business to fund community programs in the Northern Michigan region. They work to meet the fundamental housing and food needs of people in our region through their community-supported social enterprise and community partnerships. Their 200+ employees take things people no longer want and turn them into funding for programs that make a meaningful difference in people's lives.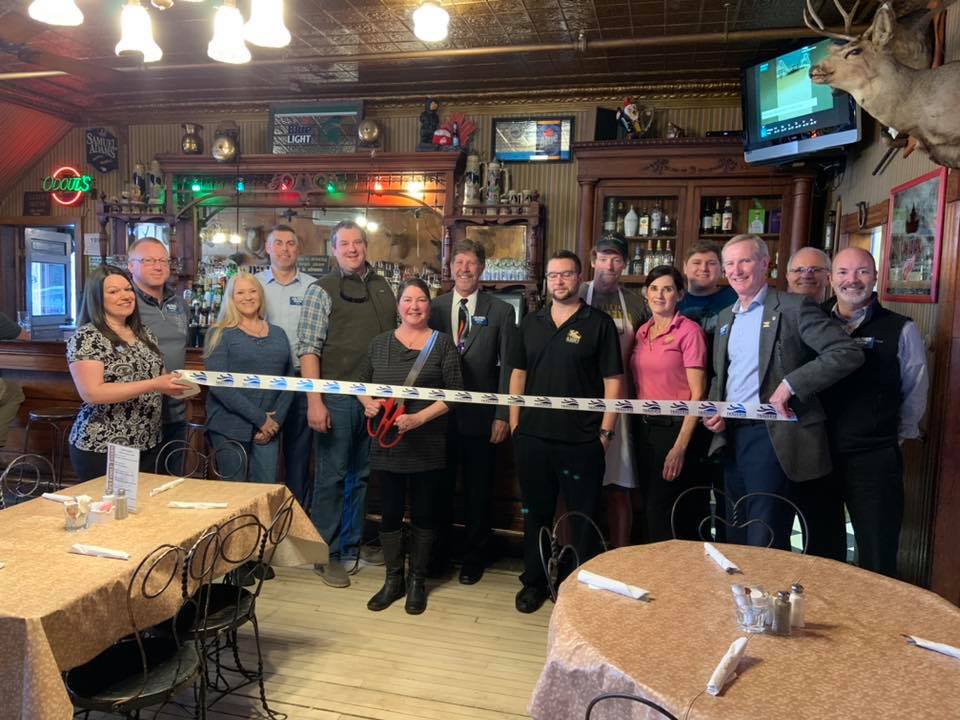 Traverse Connect Ambassadors stopped in at Michigan's oldest continuously operating restaurant, Sleder's Family Tavern, to congratulate the new owners Ryan and Megan Cox. They bought the establishment from Ryan's parents, who had owned Sleder's since 1992. 2022 marks the 140th year of business. Sleder's was established in 1882 by Bohemian immigrant, Vincil Sleder, the Traverse City landmark tavern was owned by three generations of Sleders until the 1970s. Then, after two short-term ownerships, Bob and Sylvia Classens purchased Sleder's in 1974 and ran the tavern for 18 years. The Classens built the beautiful, Victorian-style dining room warmly known as the "porch." In fact, it was on that very porch that Brian and Deb Cairns were married when they bought the tavern.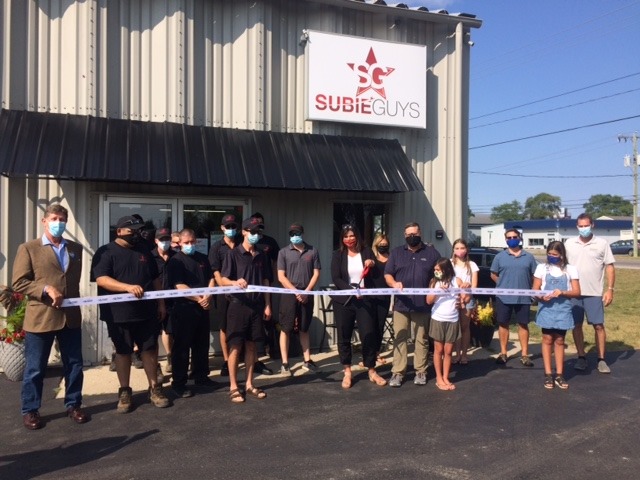 Our Ambassadors joined Subie Guys, Inc. to congratulate them on the purchase of their new facility and to thank them for being an investor in Traverse Connect. Owner Nichole Bennecoff shared that this is a huge step for the business - to own the new location and have room to grow. Subie Guys specializes in repair and maintenance of Subarus. With over 20 years in business, they know the brand like no one else. They pride themselves on educating their customers, helping them categorize and prioritize repairs, and when necessary, scheduling repairs over time - keeping safety issues at the top of the list.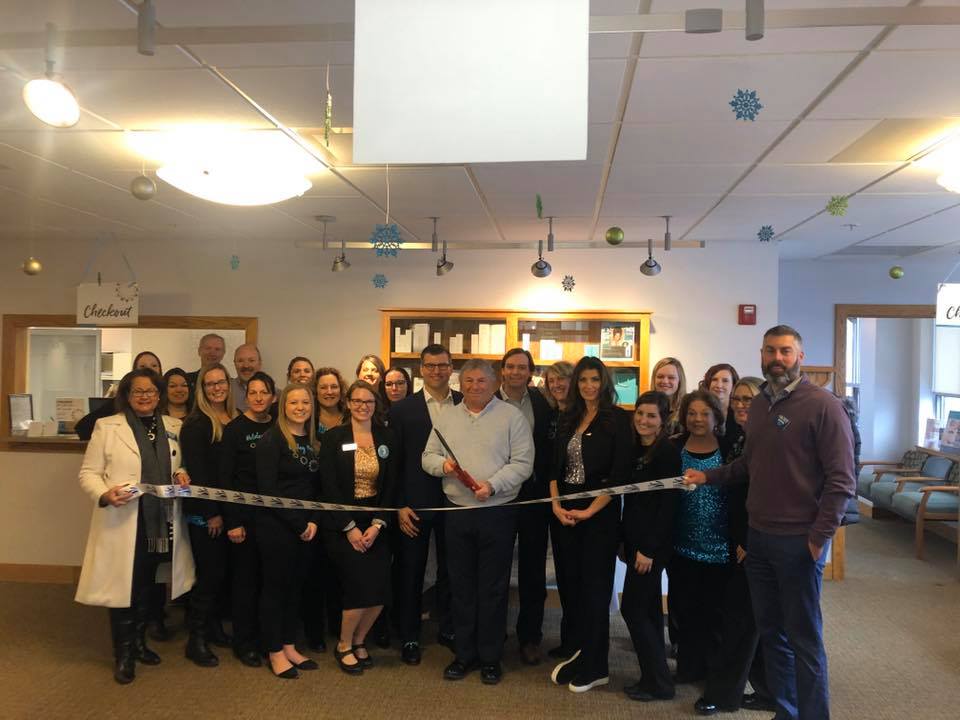 Members of the Ambassador team stopped in at The Center for Plastic Surgery and Skin Care during their annual holiday Open House event to thank and congratulate them for renewing and investing in Traverse Connect's chamber programs.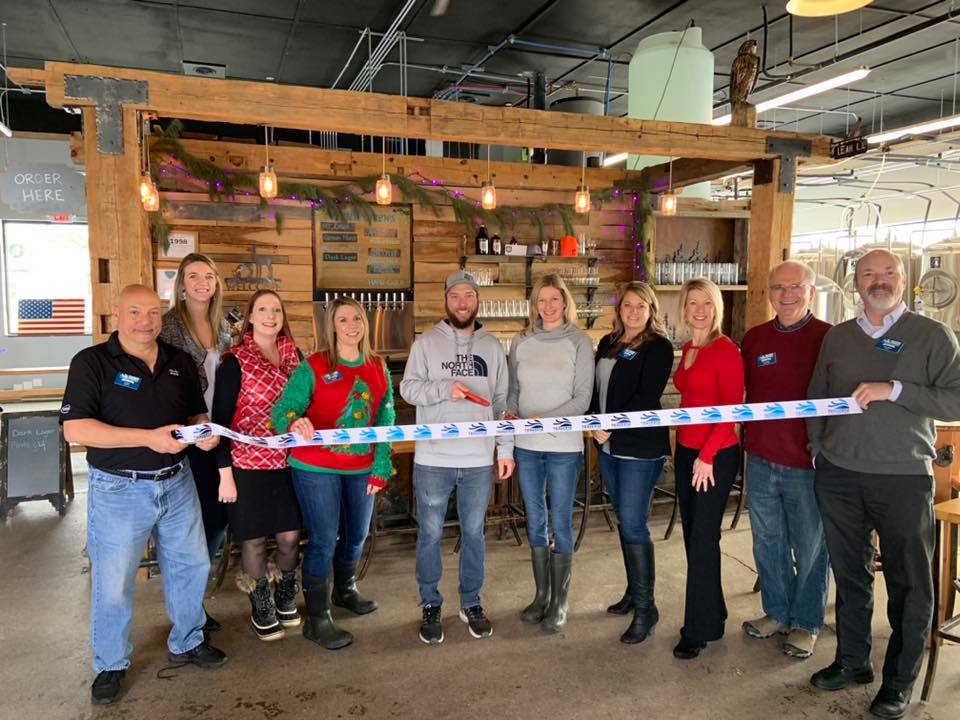 Members of the Traverse Connect Ambassador team stopped by Silver Spruce Brewing Company in Traverse City to congratulate them on their one-year business anniversary and thank them for their investment in Traverse Connect.