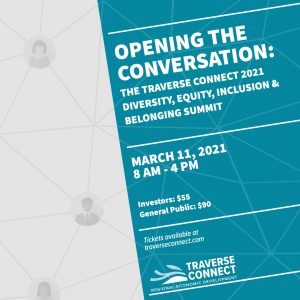 Traverse Connect, along with our community partner members in the Diversity, Equity, Inclusion, and Belonging Committee, bring to you this virtual event which includes speakers, panel discussions, and networking for a day of learning and listening.
The Summit will offer an approach towards implementing a strong welcoming and affirming culture in the five-county region. Through this day's discussions and presentations, we will explain what this means and why it is important to area businesses and the community's economic growth.
Attendees may also purchase additional tickets to donate to community members. Apply for a grant to attend the Summit here.
REGISTRATION:
Investors: $55
General Public: $90
---
SPONSORS:
Presented by:

Supporting Sponsors:



AGENDA
| | |
| --- | --- |
| 8 – 9 a.m. | Networking |
| 9 – 9:15 a.m. | Tribal Blessing: Sam McClellan |
| 9:15 – 9:30 a.m. | Welcome: Warren Call & Brenda McLellan |
| 9:30 – 11 a.m. | Keynote Address: Paolo Guadiano & Lisa Magill, Aleria Research |
| 11:15 a.m. – 12:30 p.m. | Panel Discussion: Moderated by Anne Partington, Ann Arbor Spark |
| 1 – 2 p.m. | Call to Action: Tedi Parsons, Michigan Diversity Education Center |
| 2 – 4 p.m. | Networking & Time with our Speakers |
Keynote Address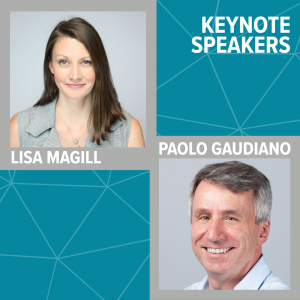 The vast majority of Diversity & Inclusion (D&I) research and initiatives focus strictly on diversity. The narrow focus on diversity is due partly to the illusion that measuring diversity is easy, and partly to the fact that inclusion has been difficult to define, let alone measure.
In this talk, Mr. Gaudiano and Ms. Magill of Aleria Research will present a novel approach that makes inclusion measurable and links it to both employee satisfaction and organizational performance. They will demonstrate an engaging, interactive way of measuring inclusion and we will share sample results from various organizations. The discussion will include a number of other benefits that measuring inclusion offers relative to measuring representational diversity.
Panel Discussion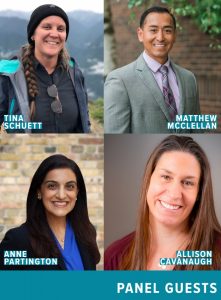 Anne Partington, from Ann Arbor Spark, will lead a conversation with our panelists as they share their journeys to create a more diverse and equitable workforce.
Closing Address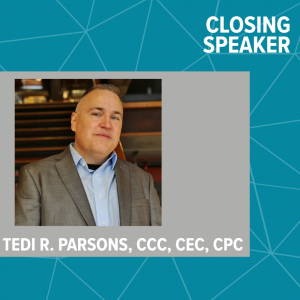 Together, we will learn how to flex when confronted with our Core Values as it relates to Diversity, Equity & Inclusion.
Gain a better understanding of how our actions today will impact future generations – What will the legacy be we leave behind?
We'll discuss how the region becomes a welcoming, affirming, and fully inclusive community – where others want to call home. Finally, we'll look at how DE&I impacts the overall bottom line – creating a space and place where everyone can grow, prosper and succeed!