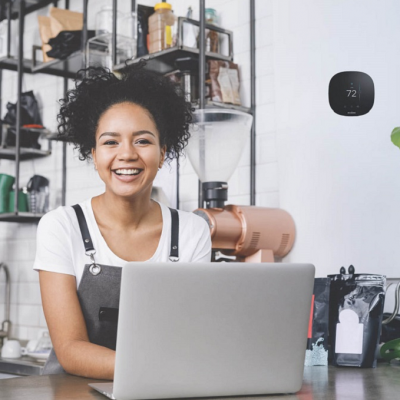 Traverse Connect's Champion investor, Consumers Energy, is helping Michigan small businesses financially succeed while maintaining safety protocols. Whether you choose a free virtual consultation or in-person energy assessment, the team will connect you with energy savings and free energy efficiency products.
Participating businesses will get free energy efficiency products like thermostats, LED lighting, and a free energy assessment to identify additional energy and money-saving opportunities.
Additionally, the Small Business Virtual Energy Coaching Service can answer energy-related questions and guide you through the rebate process to save money on any energy-saving upgrades.
Customized Solutions for Your Business
Once your assessment is complete, you will receive a customized energy efficiency plan with additional recommendations to help you save more. Some of the cost of upgrades could be covered by thousands of dollars in rebates reducing and sometimes eliminating your upfront investment.
Contact an Energy Advisor at 877-607-0737
SAFETY FIRST: Consumers Energy remains committed to the health and wellbeing of its customers, employees, and communities here in Michigan. The assessment teams will be following enhanced safety protocols, including maintaining social distancing where possible and wearing face masks.
Written by Dan Gretzner, veteran Michigander who is committed to a clean energy future and member of the Consumers Energy family.