Traverse Connect and Michigan's Creative Coast are pleased to welcome 12 individuals from outside the Grand Traverse region to receive complimentary tickets to the upcoming Annual Economic Summit. In addition to connecting with our regional ambassadors, these 'Northern Explorers' will have the opportunity to learn about what a relocation to the Traverse City area looks like, and to network with over 500 business leaders, residents, and local stakeholders at the summit. Learn more about the Northern Explorers….
Chris Blanchard: Resume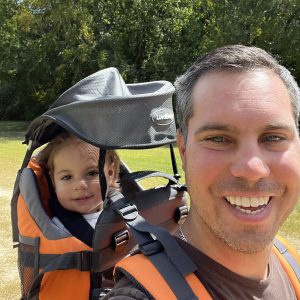 I grew up on Old Mission Peninsula, earned an engineering degree, and met my now wife at Miami University in Ohio. My first job out of undergrad was in Houston, TX doing field sales. By age 27, I was the Global Accounts Manager. Helped a business change their go to market strategy while earning an MBA in finance and data analytics from Case Western Reserve. I now own a property management company and work for an overhead crane manufacturer as the manager of the sales department. My wife and I have a beautiful 15-month daughter, and are working on #2. Raising our family back in TC is a dream for the both of us, but we have no idea where we would work to support the family. TC is not the same town it was when I left in 2006, and we would enjoy the opportunity to come home.
P. Laine Blasch: Resume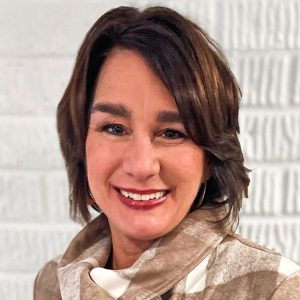 We currently reside in Saginaw, MI but have a second residence in Bellaire and are on track to relocate within the year. We decided to take this leap of faith about a year ago, after enjoying this area for eight years. I cannot image a better environment to spend the next phase of our careers. My area of expertise would be in all aspects of organizational development, emphasizing metrics-based strategic planning, business process improvement, KPI development, human resource and leadership programming and marketing content/proposal writing.
Ashley Drake: Resume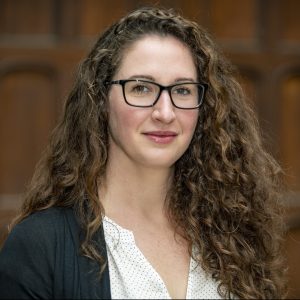 Ashley Drake is an anthropologist with expertise in the areas of human development and organizational culture. She holds a PhD/MA in Comparative Human Development from the University of Chicago and a BA in Psychology and Anthropology from Bucknell University. Over the past 10+ years, Ashley has worked with diverse populations around the world directing research and evaluation projects on science education, environmental policy, mental health and wellbeing, and military and veteran concerns. Ashley has also held faculty and administrative roles at several institutions, including: the University of Chicago, Bucknell University, and Williams College. After moving around for several years in pursuit of career advancement, Ashley and her husband (a native of Northern Michigan) decided it was time to put down roots and invest in an area that they both love. The Grand Traverse region was an easy choice: its unparalleled natural beauty, strong sense of community, and positive vision for the future make it the perfect place to call home. They look forward to relocating to Traverse City soon.
Wayne Adam Ekren: Resume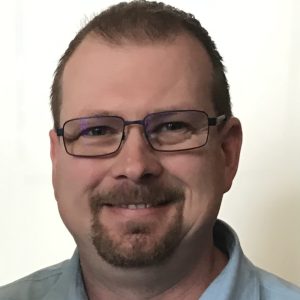 I moved to Traverse City in August after my wife started a new position with Traverse City Light and Power. This region is not only spectacular in natural beauty, its residents are extremely friendly and welcoming and I am enjoying living here. The benefits of living in this region, that I have observed thus far, include access to Lake Michigan, various hiking/biking trails, a multitude of outdoor activities, an ever growing number of dining options, various artisans, and farmsteads and markets. I am also very impressed with Traverse City's school system. I have lived in multiple states from New Mexico, Florida, Illinois, and most recently Lansing, MI. I am a licensed professional engineer with over 10 years experience in environmental health & safety, engineering, and regulatory compliance. I have been a stay at home parent for the past 10 years and am ready to return to my career.
Kinsey Fournier: Resume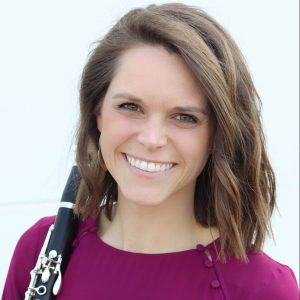 While at the University of Michigan, my husband and I took our first trip to Traverse City in 2015 and were instantly hooked. We both grew up spending our summers at the lake and quickly learned that southern lakes are nowhere near the grandeur of Lake Michigan. We made an effort to drive up to the Grand Traverse region any weekend we had free because the recreation experience was nothing like we had experienced before—especially Pyramid Point. We love the wide assortment of trails for hiking, trail running, mountain biking, cross country skiing, you name it! We moved to Charlotte, NC in 2018, but still make it back to the Grand Traverse region at least once a year—even in the winter! I love building relationships and bringing people together, both professionally and personally. I founded the Charlotte chapter of Trail Sisters, a trail running community for women as well as the Charlotte Picklechicks, a pickleball community to help young women find and create pickup games throughout the city. When I think of the Grand Traverse region, I think of community and I would love to have a hand in helping bring people together.
Daniel Martinec: Resume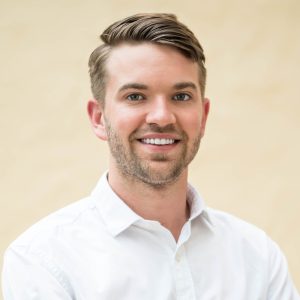 My wife and I both attended graduate school at the University of Michigan. She is originally from Arkansas and I am from North Carolina so neither of us was initially familiar with the Grand Traverse region. However, we often heard friends talking about "going up north…" so we decided to vacation in Traverse City in the fall of 2015. While we only stayed a weekend, we were instantly enamored with the incredible food scene, beautiful views and creative population in and around the region. We have traveled to the region almost every year since (including in winter!) and have been fortunate to make connections with local leaders and introduce our families to the area.
I am a classically trained clarinetist but have worked in the banking industry for more than six years in areas including regulatory program management, anti-money laundering compliance and consumer retail banking. I was recently selected with several other colleagues to build out an environmentally focused volunteer program at my current employer. In my free time, I am an avid pickleball player and cyclist.
Megan Lassen: Resume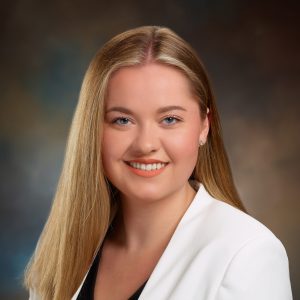 After living in Queenstown, New Zealand for 3 years this Michigan native wanted to be nearer to family while still having access to the great outdoors, wicked food, and welcoming community. Upon remembering her favorite childhood family vacations to Traverse City, Megan decided to trade in the mountains for the Great Lakes.
Megan is a communicator, an innovator, and a proponent of team collaboration. With diverse experience in marketing, operations, customer services, and project management, Megan aims to promote collaboration, offer a creative approach, and drive growth within the organization.
Cameron Stefanski: Resume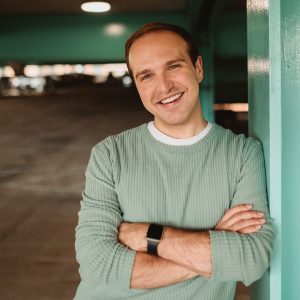 I'm Cameron (he/him), a creative professional and multi-hyphenate with a background in non-profit development, social media marketing, and arts management. Building effective strategies and interpersonal relationships have really fueled my success, and I look forward to continuing that work with organizations and creative opportunities that align with my humanitarian spirit! I'm passionate about using storytelling as a catalyst to build brand experiences. My family has lived in Michigan my entire life and I've spent time with them in Gaylord between chapters of my life (a lot more recently with the pandemic). I have been thinking a lot about setting my roots down in northern lower Michigan, and I believe Traverse City may have a lot of the community, and creative opportunity, that I'm craving that are otherwise hard to find in other rural areas of Northern Michigan.
Jimmy Tomczak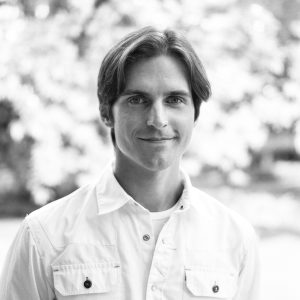 Jimmy Tomczak is an entrepreneur and author. He wrote a book to tell his story and help people live life fully. His talks and workshops focus on teaching how anyone can self-actualize and find a greater sense of peace in the present. He consults with brands, startups, and individuals in the marketing, strategy, and innovation space to help them grow.
Jimmy's been featured in the Wall Street Journal, Entrepreneur Magazine, CNN and other prominent media outlets. He's also a Crain's 20 in their 20's honoree and Elks National Foundation Alum of the Year. Jimmy was selected to appear and taped for an episode of Shark Tank for his first invention. He earned a Bachelor's Degree in Neuroscience from the University of Michigan and also completed the Program in Entrepreneurship.
Jimmy loves connecting and hosting unique gatherings to bring people and ideas together to celebrate the moment and build our future. He believes that stewardship of natural resources is essential to creating communities that thrive, and is passionate about water equity, advocacy, and access. Find him at home on any Michigan waterway.
inspirejimmy.com twitter/instagram: @inspirejimmy
Katelyn Wollet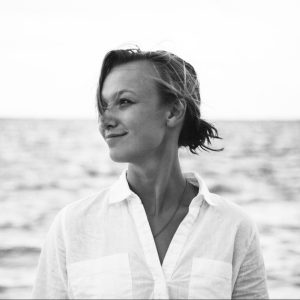 Katelyn Wollet is an artist and photographer who makes art that allows people to create and experience peace: to stop, to slow down, and to breathe. She specializes in timeless photography, drawing and painting, and other work that connects. Katelyn graduated with a Bachelors of Fine Art from the University of Michigan Penny W. Stamps School of Art & Design. The Muskegon Lakeshore Museum Center acquired her art installation, the Michigan State Capitol displayed her photography, she received an Honorable Mention at the Juried University of Michigan Stamps Alumni Exhibition, and is a featured artist in partnership with outdoor brand, Kula Cloth, for her Artist Series design, "Indigo Wolf". Most recently she won the West Michigan Honda Dealers Design & Drive art contest at ArtPrize for her piece, "Dune Bears: The Story of Sleeping Bear". A lifetime resident of Michigan, Katelyn is inspired by a love of animals and deep care for the water and ecosystems of our state, especially the lakeshore and Northern Michigan. Connect: nowkate.com // instagram: @kwollet