Over the past eight months, we have seen incredible resilience in the northern Michigan business community. The coronavirus pandemic has altered the economic landscape of 2020 in unprecedented ways. Businesses have evolved their approach with customers and budgetary models. As a community, we have seen restaurants pivot from dine-in to carry-out. Salons moved from closure to staggering online bookings, and shops eliminated unnecessary contact by moving merchandise online. As a region, we have enjoyed careful freedom outdoors: exercise and recreation, contact-less pickup, outdoor dining, and more. But as the colder weather sets in, our outdoor options become limited.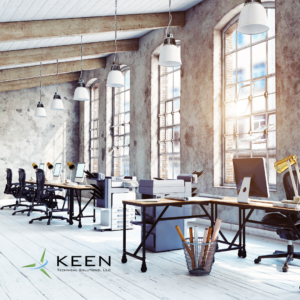 To prevent the spread of coronavirus, businesses are required to limit the capacity of patrons allowed indoors and require the use of masks. COVID-19 is a respiratory illness spread from person to person through close contact from viral particles traveling through the air by coughing, sneezing, laughing, singing, talking, or breathing. As of October 19, 2020, the Grand Traverse County Health Department reports a total of 579 coronavirus cases, with 174 current cases. Our region has displayed a lower amount of coronavirus cases thanks to precautionary measures. Businesses continue to pivot their approach, knowing the virus will be with us through the upcoming winter.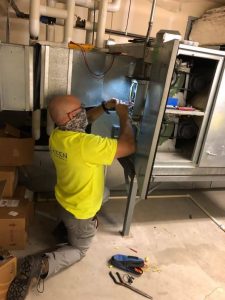 Until the pandemic reaches an end, businesses are taking all precautions necessary to keep cases low in our region. Local business, Keen Technical Solutions offers advanced air purification technology to make indoor air safer to breathe. This purification process uses Needlepoint Bipolar Ionization to eradicate 99.9% of airborne pathogens. In layman's terms, the NBPI technology takes hydrogen away from pathogens (viruses, mold, etc.), which renders them ineffective and unable to spread. Keen's NBPI process is also energy efficient, allowing businesses and homes to use less outdoor air to compensate for odors and dangerous particles (especially during colder seasons). This advanced technology from Keen is beneficial to any business hoping to reduce the spread of coronavirus.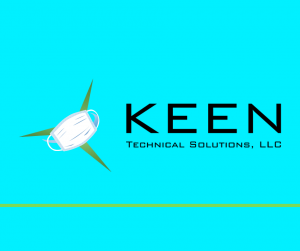 The Traverse Connect team would like to express our gratitude to Keen Technical Solutions for donating a Needlepoint Bipolar Ionization system for our building. This system is critical in protecting this publicly used building, the businesses that inhabit the building, as well as the Traverse Connect team. We continue to be impressed by the way local businesses practice ingenuity during this difficult time. Let us continue to take all necessary precautions against COVID-19 to protect our community and keep our businesses open.