Overview
In preparation for the November 3 general election, Traverse Connect and the Traverse City Young Professionals (TCYP) would like to offer candidates the opportunity to provide information to our business community investors through online profiles.
Traverse Connect is the lead economic development organization for the Grand Traverse region and supports area businesses through a combination of business attraction and retention strategies, talent development efforts, and strategic coordination among partner agencies. We are focused on advancing the economic vitality of the Grand Traverse Region through the growth of family-sustaining careers. To this end, we serve the important role of sharing with the business community how candidates would advocate for issues important to our investors.
Northwestern Michigan College Board of Trustees candidates:
Vincent Cornellier
Lawrence E. Johnson
Rachel Johnson
Dan Lathrop

*No response received from candidate

Laura Oblinger
James F. Perra
Ken Warner
Candidates are seeking a 6-year term and voters may vote for not more than 3 candidates.
Candidate Profiles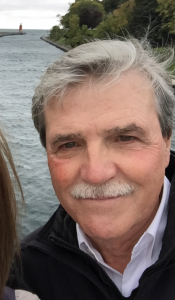 What professional experience best positions you to represent our higher education institution?
I have been a secondary teacher and administrator, a college instructor, and a licensed psychologist in private practice. I have co-founded and managed three mental health clinics, and have been employed by Munson Health Center in the Pain Clinic and as Ethics Coordinator.
What drives your interest in wanting to serve?
Having had a diverse career underpinned by education, I see this position as a way to "Pay forward" some of the many benefits and opportunities it has given me.
Why is it important for NMC to have a collaborative relationship with the business community?
From the nursing program to Culinary Arts, there has always been a symbiotic relationship between the business community and NMC.
As business models evolve to meet the needs of our growing community, NMC has and will continue to be an essential partner in providing the necessary skills and knowledge base to build and maintain a locally grown talent pool.
What role should educational institutions play in addressing the talent gap?
Educational institutions should be responsive to the rapid changes and demands of our ever more complex economy, but there is no substitute for experience.
Internships and job shadowing opportunities along with instruction continues to identify and polish talent.
What opportunities do you see in working with Michigan's four-year universities that would benefit our region?
Allowing students to complete a four year degree locally would provide continuity and community stability. Four year institutions have helped do this through the University Center but there should be continued efforts to provide degree completion here.
How would you use your role to influence diversity, equity, and inclusion in our community?
Equality of opportunity is most important to me. Low tuition , scholarships, and college credits for high school students Are important priorities for increasing diversity and working toward equality.
What professional experience best positions you to represent our higher education institution?
I have fourteen years in higher education teaching at colleges and universities, including Northern Michigan University, Ohio State University, Husson College and College of Coastal Georgia; wrote grants that were funded to NMU generating revenue of over a million dollars; developed a four year bachelor degree in criminal justice at NMU, developed and implemented a student marketing and recruitment program that recruited over 400 majors into the program in the first three years it was offered; received the Advisor of the Year Award at College of Coastal Georgia, was faculty advisor to the criminal justice club, and also developed a criminal justice bachelor degree for that institution; am a strong believer in entrepreneurship and the importance of small businesses in creating and sustaining employment and career growth; have been a business consultant and owner of several small businesses over the years.
What drives your interest in wanting to serve?
I have always been service-oriented my whole life. I enjoy helping others, whether individuals, groups or the community at large. I love building programs and businesses, and seeing people become successful and independent. I believe in the freedoms embodied by the Declaration of Independence and the Constitution of the United States, and that it is our responsibility to utilize those freedoms to the benefit of ourselves and others.
Why is it important for NMC to have a collaborative relationship with the business community?
NMC should be, and is an incubator of successful students, many of whom would like to stay and live here in this beautiful part of the country. The students want and need jobs, both entry and part-time while going to school, and then as full-time employees or as successful business entrepreneurs. Businesses often provide internships to give students experience in the work world while gaining academic knowledge regarding business practices and skills necessary to be successful. It is a great symbiotic relationship that has proven successful throughout the country.
What role should educational institutions play in addressing the talent gap?
While higher education's role includes offering the students a broad prospective of learning that should be basic to all members of a civilized world, and to the understanding of the principles of government, world and U.S. history, literature, science, and the arts, it would be remiss if not also offering the opportunity to gain skills to meet the current needs of businesses and other employers, as well as to prepare them for jobs and careers that do not yet exist. Therefore, to address the talent gap, communication between educational institutions and the business, governmental and organizational world needs to occur in an ongoing basis to make sure that there are significant bridges between them in order to provide a meaningful flow of students back and forth as necessary. When a need is defined by the community, there should be a designated path by which such a need can be filled by students and others in the educational institution. This should not be a one time deal, but should be an integral part of the relationship.
What opportunities do you see in working with Michigan's four-year universities that would benefit our region?
Education is a life-long endeavor. As knowledge of the world and technology advances, those who do not keep up, will inevitably fall behind and ultimately be lost in the stampede to move forward. Therefore I feel that the relationship between four year institutions and the world at large is imperative to keep the engine of society on track and moving forward. We see this in the political and educational institutions as experts move back and forth between them, gaining knowledge, doing research, and then applying it outside the academic institutions. Again, there needs to be a flow back and forth between educational institutions and the outside world that continues to feed the successful advancement of business, social institutions and government for the best opportunity to achieve the life, liberty, and pursuit of happiness we all aspire to.
How would you use your role to influence diversity, equity, and inclusion in our community?
I think that the answer is quite simple. I treat everyone equally. I don't see divides, factions, races, gender, religions or beliefs. To me, we are all individuals who need to be treated with respect and receive equal opportunities to become the best version of ourselves that we aspire to be. If there are roadblocks that exist to prevent that from happening to any person, then the roadblocks need to be eliminated. Therefore, I would do all in my power to provide inclusivity to all, both in the college and community so that a person's ability to be successful in life is not fettered by artificial barriers that are, in the long run, detrimental to us all. Everyone wins when freedom from bias reigns.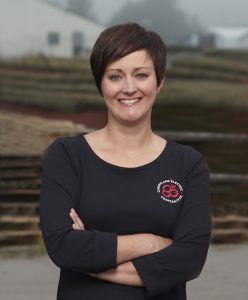 What professional experience best positions you to represent our higher education institution?
I have served on the NMC Board of Trustees for the last four years and am currently the Vice-Chairperson of the board. I also serve on the Traverse Connect Board of Directors and as chairperson of the Traverse Connect government relations committee. In addition, I am the Vice-Chairperson of the Commongrounds Cooperative Board.
As a member of the management team at Cherryland Electric Cooperative, I get to work with local businesses and citizens throughout our rural service territory. In order to grow, our commercial and industrial businesses need employees skilled in the trades that NMC teaches. And, many of the residential members we serve rely on affordable credential and degree programs to re-enter the workforce or advance their careers.
From economic development to housing, I believe my experience gives me unique insight into the issues impacting those I represent as a trustee.
What drives your interest in wanting to serve?
NMC is a really special place. It is such an important part of our local community and I am deeply proud of the impact NMC has on our region.
Communities with healthy cradle to grave education opportunities tend to have a more engaged and educated citizenry, higher average income, and greater resiliency. That's the kind of community I want live in, and that's why I am invested in NMC.
Why is it important for NMC to have a collaborative relationship with the business community?
Businesses need talent, NMC creates talent. The better those two things align, the stronger and more resilient our local economy will be.
NMC can also play a vital role in attracting new businesses to our community by growing globally-relevant training programs such as fresh water studies and unmanned vehicle programs. Already we are seeing our local students recruited far outside our region and entrepreneurial interest in locating those kinds of businesses here.
The word is getting out that NMC is training the labor force of the future and I believe we will continue to see local business growth and investment as a result.
What role should educational institutions play in addressing the talent gap?
NMC can help address the talent gap by both training our future labor force and advocating for the talent needs of our community.
For example, I would like to see the continued growth of degree and credential programs in key areas where we have workforce shortages such as healthcare. This means strengthening partnerships with organizations like Munson and leveraging local facilities for programs like the surgical tech program. In addition, we must continue to lobby at the state level to offer 4-year degrees in areas that our local employers desperately need staffing, like nursing.
I also think we can strengthen our extended education program and build more awareness of programs like the Michigan New Jobs Training program which allows NMC to partner with local employers to design training that is customized to their needs.
These are just a few examples, but all point to one key message – NMC is the community's college and it must play a central role in addressing the talent gap in our community.
What opportunities do you see in working with Michigan's four-year universities that would benefit our region?
NMC's university center already houses partnerships with several four-year institutions that are offering advanced degrees locally. There is an opportunity to expand those partnerships in areas that are uniquely responsive to our regional economy. We've begun some of that work by strengthening our articulation agreements with Michigan Tech. But, there is more work to be done to align our four-year partners' educational offerings with the talent needs of our community, especially in the fields of technology and engineering.
How would you use your role to influence diversity, equity, and inclusion in our community?
I believe NMC is uniquely poised to support our community in becoming more welcoming, equitable, and diverse.
In June, the College created a new committee focused solely on addressing inequities and injustices faced by our students, employees and the community. The work of that committee will allow the College to build on the work we are already doing and continuing to provide resources in this area is one of my priorities for my second term.
A few areas, I believe we can make a difference:
Continue to build niche programs that attract students from all over the world to our region.
Support our robust study abroad program that immerses local students in different cultural experiences.
Through NMC's experiential learning initiatives, provide opportunities for local students to have experiences in our local community that increase their awareness and sensitivity to these issues.
Utilize the Dennos Museum and International Affairs Forum programming to help stimulate and drive community conversation on DE&I.
Develop lifelong learning programs that increase our community's understanding of these issues.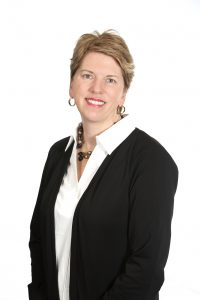 What professional experience best positions you to represent our higher education institution?
I will bring to the table the essential skill of leading through change which is critical in these unprecedented times. As the past Executive Director of the Traverse City Area Chamber of Commerce, I understand the importance of doing what is right for our community. I am an experienced strategic leader, with the ability to balance vision with reality of execution. Being a native of the area and having served nearly 15 years as a community leader, I bring experience in listening and learning from others, and will help lead an innovative organization that provides a vibrant way to learn, in our own backyard. Ultimately, I will be a healthy addition to a strong team of leaders that can keep us positively connected to our community while helping our college thrive and be an innovative option for our learners.
What drives your interest in wanting to serve?
My relationship with NMC started when I was young, as I watched my mom work tirelessly to attain her nursing degree. I would later earn my associates degree from NMC, followed by my bachelors and masters degree through its University Center. I can honestly say, without NMC, I would not be where I am today professionally. I still see my teachers on the streets and to this day, they remember my name and we always say hello. I have a deep passion for using my time and talent to give back to NMC, for all that this college and community has given to me.
Why is it important for NMC to have a collaborative relationship with the business community?
It is not just important for NMC, rather, a two-way benefit. With a collaborative relationship with the business community, NMC receives powerful information about the needed skills for the workforce they are training. Additionally, the business community can bring partnerships to the college that provides a deeper understanding to its students about the intricacies and opportunities with our region's business. On the flip side, the business community has a direct connection to research and development capabilities, talent, and probably most important, gains an asset to our region for talent attraction. As with any collaborative partnership, having a relationship is a two-way street, both parties need to bring something to the table, and both parties will win. Without this two-way partnership, both parties lose ground on innovation, opportunities, and growth.
What role should educational institutions play in addressing the talent gap?
Bridging our skills gap is certainly an opportunity for NMC. It has an obligation, I believe, to its community to help be the solution to this ever growing challenge. An obvious way to bridge this gap is to simply continue enrolling students – sustain and grow the learners in our region. Additionally, it is with the prior question about the value of a collaborative partnership with our business community that this really proves its importance. With a collaborative partnership, NMC can help provide our businesses with talent that is skilled and certified in the areas needed. Through the educational process, relationships and connections to our region's business can be incorporated into the curriculum to help build awareness of what our region's business community can offer them for employment. There should be ongoing and consistent communication between these two powerful connectors – NMC and the business community – so that talent gaps can be tightened and opportunities for our educated workforce can be featured, ultimately keeping our learners in our own backyard. Essentially, NMC can play an integral part in our talent gap challenge by increasing access to talent, evolving its learners relevancy by creating curriculum relevant to our region's needs, and partnering with business to enhance awareness of opportunities.
What opportunities do you see in working with Michigan's four-year universities that would benefit our region?
The opportunities are great. I relate to my own experience with attaining my Bachelor's and Master's degree vis-a-vis NMC's University Center. Without this collaboration with four-year universities, I would not be as educated as I am today. As a case in point, partnering and working alongside Michigan's four-year universities offers our region's work force the chance to hone-in on their skills through broader learning opportunities. Relationships with four-year universities also brings to our community college's leadership, connections and resources to support their efforts in strategic, innovative, and relevant learning. Additionally, we may be able to find ways to expedite ideas and strategies that would be more difficult bringing to fruition on our own. A relationship with Michigan's four year universities can only help NMC as it works to remain relevant and thrive in an ever changing world.
How would you use your role to influence diversity, equity, and inclusion in our community?
My role as a Trustee will be to use my voice to genuinely and consistently advocate to our community and potential learners how NMC is bringing diversity, equity, and inclusion into its planning. Additionally, I will play an integral part on the Board advocating strongly that all of our decisions include these three traits, always. This is critically important because NMC's learners have a deeper experience when diversity, equity, and inclusion are brought to the forefront. NMC will be better, its learners will be better served, and the community as a whole will grow when diversity, equity, and inclusion are engaged. I genuinely care, and always try to do the right thing, even when it isn't the majority view. I promise to lead our community college with the utmost integrity because it is my greatest value.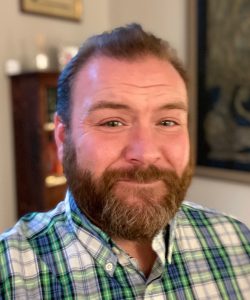 What professional experience best positions you to represent our higher education institution?
I bring a unique combination of backgrounds to the NMC board. I learned a medical trade, earning my paramedic at Kellogg Community College and served as a fire department paramedic, providing field training and fire academy lectures before being ordained as a priest in the Episcopal church, which has placed me at the center of several successful non-profit organizations and boards, and also as adjunct faculty at Wesley seminary in Washington, DC. In combination, these experiences give me a 360 degree perspective that encompasses every level of training, education, and enrichment that NMC offers to students and to our community.
What drives your interest in wanting to serve?
While I hold degrees from Michigan State University and the University of Toronto, my educational experience at a community college was transforming and foundational. During my paramedic program, I learned a tremendous amount about leadership, service, self-confidence; I was prepared for further successes and began personal and professional relationships that are still important parts of my life today. Community colleges open doors and enrich lives in so many ways, and NMC is a leader among them. I have a heart for NMC and I believe that I bring useful skills and an unusual perspective to the board.
Why is it important for NMC to have a collaborative relationship with the business community?
My learning experience becoming a paramedic was marked by excellent lecture and hands-on lab training, but what made the difference was that our faculty were practicing professionals who treated students in the classroom and in the field as colleagues-in-training. Because they knew the field, they imparted on us not just technical skills, but also values and cultural competencies that would help us become leaders serving our community. I want to support those kinds of holistic, mentor relationships for students from automotive to culinary, and from maritime to medical – maintaining and building networks of relationships with practicing professionals.
What role should educational institutions play in addressing the talent gap?
NMC offers students the ability to complete their education with maximum flexibility by progressing through certificates and associate degrees, and continuing as desired up to advanced degrees from a number of world-class institutions without having to leave northwest Michigan. Much more than that however, NMC is a cultural gem that helps our region to retain the talented and enthusiastic professionals it helps to create. Since returning to Michigan from Baltimore I have met person after person who, after moving here from large metropolitan areas, have found their cultural expectations for museums, music, the arts, and continuing education met and exceeded by NMC and the programs that NMC supports in the community. This is a vital piece of the puzzle that will continue to draw people of skill and vision to our area.
What opportunities do you see in working with Michigan's four-year universities that would benefit our region?
The NMC University Center is an innovative resource providing students in our region access to bachelor and postgraduate degrees and in many cases offering hands-on training and field study relationships with local organizations. As our region grows it will be increasingly important to build on these existing relationships and giving our partner universities every reason to invest in the opportunities provided by having satellite-access to our community through NMC. We need to continue to enhance access to in-demand degree programs for today's students; beyond that our region's resources and recent growth gives us the chance to become a first choice region for engineering programs and primary research and development, making our region even more attractive for game-changing technological centers such as the proposed conversion of Camp Pugsley to a space launch or command center.
How would you use your role to influence diversity, equity, and inclusion in our community?
Three pieces that I think could be supported by the NMC Board: First, programs that amplify and integrate those diverse voices already present, forums for hearing and networking that make space for the voices of LGBTQ+ persons as well as ethnic minority groups, especially our nearby Native American communities, and shed a spotlight both on the struggles those in our community face, but also the great assets that their resiliency and under-utilized viewpoints can be for organizations. Second, programs that invite diverse persons from outside our region to attend NMC and augment both our student body and our community, setting aside resources to support international students, and those from other parts of Michigan. Third, working with our business community partners to create true apprenticeships that improve upon the financially challenging model of classwork and unpaid internship, creating a significant workforce value for our partners while offering developing professionals a living wage both during and after the attainment of a certificate or degree, and a clear path to career development.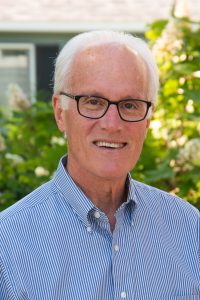 What professional experience best positions you to represent our higher education institution?
I was a professor at the University of Michigan School of Public Health for 45 years. In addition to teaching and undertaking research, I served as a department chair for 9 years and as Dean of the School for 6 years. As Dean, I managed a budget of $115 million, working with over 1,000 graduate students and 500 faculty and staff.
What drives your interest in wanting to serve?
I am motivated to run for NMC trustee by my passion for higher education in general and, specifically, my deep admiration for the many contributions that NMC makes to our community. I began learning of those contributions years ago through my wife, who grew up in Traverse City. But the experience that most influenced my interest prior to moving here was getting to know one of my favorite undergrads at UM. He was a graduate of NMC. After high school he enlisted in the military and then returned home to Traverse City and enrolled in NMC. He worked full-time while earning his NMC degree. I could tell from our conversations that his life experiences endowed him with a burning commitment to complete his studies and to make something special of his life.
Since moving here I have had the opportunity to experience many facets of the college, ranging from admiring exhibitions at the Dennos Museum to touring the drone pilot training facilities and so many others. And, of course, we have enjoyed many meals prepared and served by students at the Culinary Institute. The variety of opportunities at NMC is breath-taking! Indeed, it is almost shocking to see the breadth and depth of programming in this community college.
Because both my wife and I are committed to higher education, we have funded scholarships at the college since moving here in 2012. I serve on the board of the International Affairs Forum, an NMC program. The professor in me – and the college administrator – wants to devote my career experience, and my passion for education, to assisting the college more tangibly. That is why I am so eager to serve as a member of the Board of Trustees.
Why is it important for NMC to have a collaborative relationship with the business community?
It is not only important; it is crucial. To me, the top priority for the College is to maintain an excellent, affordable education for students. To achieve that excellence, the College has to support a great work environment for faculty and staff. These closely related objectives depend on a third: sustaining a foundation of fiscal integrity. The College must work with the business community, and also the nonprofit and arts communities, to create employment opportunities for students; to provide professional development opportunities for the existing workforce; to determine programming that best serves the needs of the community; and to maintain an essential base of revenues. The better the College understands the needs of the community, the better it will serve the community. The better it serves the community, the greater will be the community's support for the College.
As one specific example, a hallmark of NMC is programmatic innovation. The College should further strengthen ties with the region's innovative business incubators to help create new businesses and new employment opportunities. Progress in such initiatives will generate financial support for the College, as well as the intangible benefits of good will.
In concluding my answer to this question, I should note that I was trained as an economist. That, plus my ample experience with academic administration, makes me particularly attuned to the synergistic benefits that can be derived from close cooperation between a region's business community and the educational institutions that serve the region.
What role should educational institutions play in addressing the talent gap?
I see two principal roles that educational institutions should play to address the talent gap. The most basic is simply to provide a stream of graduates well-prepared to fill the employment needs of the community. This entails providing students with a set of skills that directly address those needs. Those skills should include the ability to adapt and continue learning to meet the evolving demands of the workplace. To do this well, educational institutions must position themselves to be aware of the changing job environment. And on their part, employers must provide an attractive work environment. We worry about the brain drain from our region, with bright students leaving for college and often never returning. NMC students are here, they're from here, and with appropriate opportunities they can be enticed to stay here. Businesses providing stimulating internships for students can create the expectation of permanent employment following graduation. Particularly in this extraordinary period of COVID-19, we are experiencing the virtues of distance learning. The University Center has offered that opportunity for years. We need to make it more attractive for NMC graduates to pursue further education while staying, and working, at home.
Similarly, a second means of addressing the talent gap relies on efforts of both educational institutions and their communities: making an area a hub of exciting innovation, one that draws smart people to the area. Traverse City may not be able to compete with Silicon Valley. But we definitely have the resources to compete with many other innovation hubs. And we have an incredible physical environment in which to do it. Educational institutions – NMC – can and must contribute to that. Examples abound: the drone program and the marine technology program are but two examples. Getting NMC students actively involved in the very creative work going on in the town's innovation incubators could enhance the prospects of new businesses emerging and bringing with them a committed workforce.
A major determinant of the ability to address the talent gap lies (largely) outside of educational institutions. A community has to sell itself effectively to a younger generation embarking on careers but wanting a healthy work-life balance. We cannot offer the attributes of a big city. But we have much to offer that no big city can match: the gorgeous physical environment, a four-seasons playground; ease of getting around; affordable housing (compared to big cities, that is); a cultural life and culinary scene that are second to none for a city of our size. It is up to all of us to figure out how best to market our region to the abundance of (particularly young) talent looking for stimulating careers in a beautiful place to live.
What opportunities do you see in working with Michigan's four-year universities that would benefit our region?
As I suggested above, we have one of the ideal opportunities in place right now: The University Center allows local students to earn degrees at several of the state's universities without having to leave home. Especially for "non-traditional" students who are working and raising families, distance learning is an outstanding opportunity (and it is not restricted just to the Michigan universities available through the University Center).
Learning about NMC's programs, I have been intrigued to hear of existing collaborations with U of M, MSU, and other state universities that extend beyond what I understood community colleges to do. For example, the marine technology program includes a collaboration with faculty at U of M in a research project. While research is obviously not the centerpiece of what NMC does, this initiative may create some research experiences for students, and it certainly should enhance the quality of their education by putting them on the frontiers of their field. In marine technology, with the technology evolving rapidly, this can represent a significant asset for the College's students. In turn, it can expand the horizons of U of M faculty and students who may never previously have considered the resources this area has to offer.
How would you use your role to influence diversity, equity, and inclusion in our community?
This is an enormous challenge for many communities, but especially one located in northwest Michigan. I struggled with this when I served as a department chair and subsequently as Dean of the School of Public Health at the University of Michigan. I will answer this question by giving an example of one successful strategy we adopted in our School with regard to building diversity in the faculty, and then turn to what I am doing today in my capacity as a member of the board of the International Affairs Forum.
Public health schools suffer from a competition that makes it difficult to increase diversity. Our faculty consists of PhDs, many of whom come from liberal arts and social sciences disciplines, and MDs. In both cases, the pool of well-trained scholars who are underrepresented minorities is small. And a bright PhD in sociology (for example) would be more inclined to join a sociology department than a school of public health, for the greater prestige of belonging to the disciplinary department. In the case of MDs, medical schools offer both more prestige and (a lot) more salary.
One approach we adopted was to develop a post-doctoral fellowship that was specifically designated for underrepresented minorities. The hope – and in a few instances, the outcome – was that by spending two years working in our school of public health, the fellows would appreciate the (less well-known) benefits of being on a public health faculty. To give one example of enormous importance to me personally, we recruited a promising young scholar in the field of operations research to the fellowship. He was from the Dominican Republic. In the normal course of events, he would have gone to a business school, which could offer him a salary substantially higher than we could offer. In this instance – to my ever-lasting good fortune – he really enjoyed the environment of our school and he accepted an assistant professor position with us, declining the far more lucrative offers from business schools. I say this was to my ever-lasting good fortune, because this individual became my closest research colleague. Together we have published 19 research papers in professional journals and have collaborated on several research grants. Currently we are members of a team of researchers working on a $15 million grant awarded by the National Cancer Institute and the Food and Drug Administration.
In Traverse City, the International Affairs Forum, of which I am a board member, recently adopted a very strong commitment to fighting systemic racism and we are now developing tangible measures by which to live up to this commitment. In our instance, concerns about diversity, equity, and inclusion extend beyond our country's borders, given our mandate of addressing international issues. During the very first 2020-21 season monthly presentation to our membership on September 16th, I interviewed Dr. Julio Frenk, the president of the University of Miami, on the subject of the global dimensions of the coronavirus pandemic. (He is one of the world's foremost experts on global health.) A focal point of the interview was the differential burden borne (and to be borne) by people living in low-income countries, especially including in Africa. We considered, as well, one of the likely tragic consequences of the pandemic: an estimated 20 million girls worldwide, most in Africa, will never return to school following the end of the pandemic. The consequences, for them as individuals, but also for their societies, are enormous. For one thing – and this is not a widely appreciated fact – the single most important correlate of a country's overall health status is the educational attainment of its women.
Does this adequately address the question of how I would you use my role as an NMC trustee to influence diversity, equity, and inclusion in our community? Absolutely not. I can simply say that I am very sensitive to this set of enormously important issues and eager to contribute to an environment of welcoming inclusivity for all members of our community. I was touched by the Sept. 10th National Writers Series interview of Chasten Buttigieg, Pete Buttigieg's husband, a native of Traverse City. His conversation with host Elon Cameron was both poignant and heartening, the former for the painful challenges they faced here, in our community, as young gay people, the latter for the progress the community has so obviously made. Have we "solved the problem"? Clearly not. We have made progress and that's good. But we have a long way to go.