Traverse Connect along with our affiliated talent attraction and relocation program, Michigan's Creative Coast, gathered local business leaders, entrepreneurs, and community partners for a celebration of the creative spirit of the Grand Traverse region on September 24. Reconnect: Celebrating Michigan's Creative Coast was an opportunity to gather together again and recognize the grit, optimism, and creativity exhibited by employees and businesses over the past year.
The evening kicked off with a presentation on Michigan's Creative Coast as the full service relocation program for everything newcomers need to live, work, and get connected in the Grand Traverse Region. From our job board to our relocation specialists, the Northern Navigators, Michigan's Creative Coast provides all of the resources needed to attract a diverse population of talent, help them achieve successful careers here, and foster an inclusive community.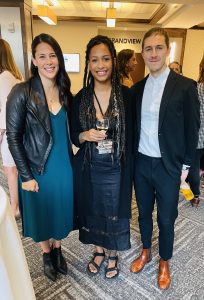 Additionally, twelve individuals from outside the region attended the Reconnect Celebration in order to learn what a relocation to northern Michigan looks like and to network with local industry leaders, community stakeholders, and residents. Traveling from as far as Juneau, Alaska, these "Northern Explorers" had the opportunity to connect with potential employers, clients, and new friends face-to-face. We look forward to seeing what these newcomers accomplish through their move to the region.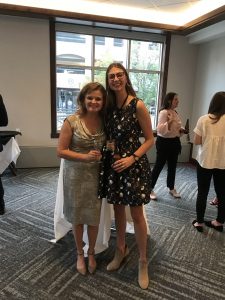 Traverse Connect would like to thank everyone who attended this wonderful evening of reconnecting and celebrating, and we invite everyone to learn more the resources for employers, entrepreneurs, and talent offered through Michigan's Creative Coast.