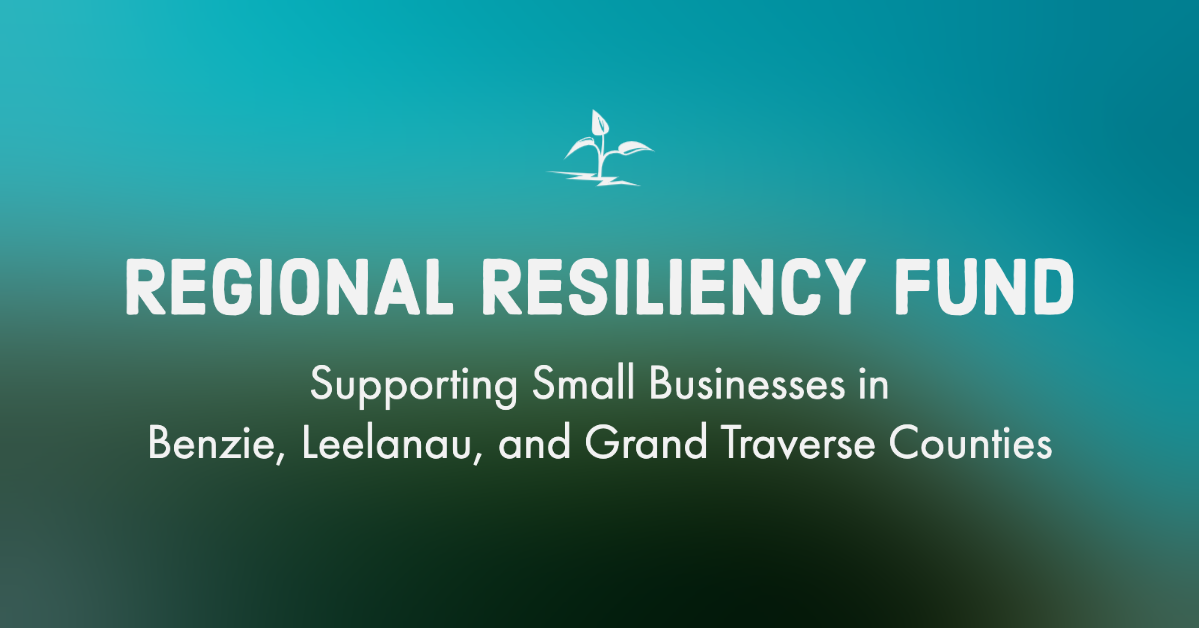 About the Regional Resiliency Fund
The Regional Resiliency Fund is a joint program of Traverse Connect and Venture North, providing grants of up to $5,000 to small businesses in Benzie, Grand Traverse, and Leelanau Counties.
The Fund was established with a grant from the Consumers Energy Foundation, one of nine in Michigan, to provide a lifeline to small businesses across Michigan.
Donations to the Regional Resiliency Fund may be made online or by mail to Venture North via the link on the right.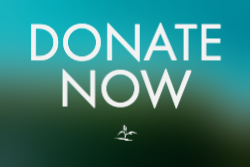 Donate to the Fund
Help Our Region's Small Businesses Survive
Join Venture North and Traverse Connect in keeping with the generosity of the Consumers Energy Foundation to increase this lifeline Fund for Resilience for small businesses.
Regional Resiliency Fund - Round Two
The second round of applications for the Regional Resiliency Fund is now closed. The Regional Resiliency Fund hopes to open for the third round of applications soon.
Regional Resiliency Fund FAQ
The Regional Resiliency Fund will award mini-grants to small businesses with 9 or fewer employees negatively impacted by the COVID-19 pandemic in Benzie, Grand Traverse, and Leelanau Counties. The purpose of the fund is to ensure small businesses survive the COVID-19 crisis, to support their efforts to pivot to meet new or changing demand or to assist them to reopen their business quickly and safely when the executive order is lifted. The Regional Resiliency Fund has been awarded $200,000 from the Consumers Energy Foundation to seed the initial fund. The fund partners will maintain a fundraising appeal to individuals, foundations, corporations, and others to contribute additional resources to support more businesses through these extraordinary and threatening times.
Applications for the second round of grants will be accepted through July 24 at 5 p.m.
Venture North, a 501(c)3 nonprofit focused on the development and well-being of businesses in Northwest Michigan, will serve as the fiduciary of the fund. Venture North is a Certified Community Development Financial Institution (CDFI) that specializes in supporting economic growth and jobs, including places and times of distress. Traverse Connect is the lead economic development organization for the Grand Traverse Region, which supports area businesses through a combination of business attraction and retention strategies, talent development efforts, and strategic coordination among partner agencies. Traverse Connect's team of professionals will assist in the administration, promotion, and coordination of the grant program.
On-the-ground partners in the three counties who are closest to community conditions will assist with outreach to promote the availability of grant funds, grant application review and recommendations, and fund development.
Most recent data reports there are more than 9,800 small businesses with 9 or fewer employees across the three counties of focus, including:
Benzie County
Establishments: 902
1-9 Employees: 773
Grand Traverse County
Establishments: 7,500
1-9 Employees: 6,045
Leelanau County
Establishments: 1,400
1-9 Employees: 1,212
In order to qualify, a business must meet all of the following:
Be headquartered or operate primarily in Benzie, Grand Traverse or Leelanau counties;
Employ nine or fewer full-time equivalent (FTE) employees*
Exist as a for-profit entity;
Not be in any stage of bankruptcy;
Currently be open or have a plan to reopen when the executive order is lifted
*FTE Definition:
An FTE is defined as a permanent full-time employee (35 hours or more per week);
OR the total annual hours of part-time/seasonal employees (34 hours or less per week) divided by 2080

The sum of (1) and (2) equals the total FTEs
Do not county owners in the FTE calculation
Ineligible businesses:
A business that is part of a franchise or marketed as part of the sharing economy, such as Uber, Airbnb, VRBO, etc. is not eligible
A home-based business that is part of a network marketing franchise is not eligible
Grant funds may not be used to cover franchise fees
Grant funds will be awarded to eligible businesses based upon these priorities:
Business demonstrates a readiness to adapt to changing demand and business environment;
Business is currently open, or plans to reopen quickly upon permission from the state;
Businesses that have 9 or fewer FTEs
Businesses that have not received COVID-19 related grants from other sources, including the U.S. Small Business Administration (SBA) Payroll Protection Program or Economic Injury Disaster Loan Program since March 2020
Businesses that currently, or will upon reopening, meet or exceed the Center for Disease Control standards for safety to avoid the spread of infectious COVID-19
Grants will be awarded regularly until funds are exhausted
Grant amounts will be awarded in increments of $2,500 and $5,000 based upon business size and priority rankings
Venture North & Traverse Connect will make grant award decisions based on the priorities mentioned above with the support of local advisors
Funds from the grant awards may be spent to cover any reasonable business costs; the funds will be reportable to the IRS and may be taxable according to IRS requirements.