Helping Your Business Navigate Through the Coronavirus Crisis
Responding to the COVID-19 epidemic is difficult for everyone. Responding to the epidemic when you own or manage a business feels almost impossible. Traverse Connect is here to support your business during this unprecedented time.
---
We've gathered resources from far and wide that will help you navigate the rough road of loans, unemployment, insurance and more. Is there anything you've seen or utilized that we haven't shared on this page?
We value your creative input and resourcefulness in the face of the challenges facing our business community during this time. If you have resources (websites, webinars, ideas, stories) to share with other business owners, please complete the form at the bottom of this page.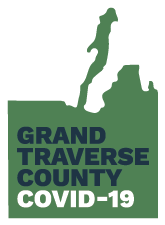 Access the Grand Traverse County COVID-19 Resource and News Site 
Send Us Your Ideas and Resources