Traverse City General Election - November 2, 2021
Our Voice is the Business Voice
Traverse Connect knows it's important to our business community that we elect leaders who care about issues important to us – especially as we continue to address our COVID-19 recovery. Here at Traverse Connect, as a part of our investor & voter education, we are providing information through online candidate profiles for the 2021 Traverse City Mayoral and City Commissioner election on November 2. Traverse Connect is hosting a Meet the Candidates Forum event on October 6, where investors and the community will have an opportunity to connect with these city candidates.
VOTER INFORMATION
November 2 – City General Election – Polls will be open from 7 a.m. until 8 p.m. 
Voters are welcome to register up to and including the day of the election.
View the November 2 Traverse City General Election ballot here.
Find your polling location here.
Meet the Candidates Forum
Traverse Connect hosted the Traverse City City Commission and Mayoral Candidates Forum on October 6. Watch to learn about the candidate's thoughts on housing, education, infrastructure, and more.
Mayor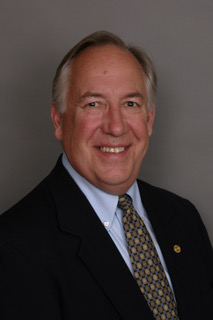 Over thirty years in local government management including 17+ years as City Manager in Traverse City.
Four years as City Commissioner.
Five years in private sector with management positions in risk management and public-private partnerships in providing local government services.
Why are you interested in serving the people, families, and businesses Traverse City?
I am seeking the Office of Mayor to build and strengthen relationships and trust with the citizens and businesses of Traverse City, with other units of local government who interact with the City, and with various for-profit and non-profit entities providing services to the City. My goal in working with and through the other six members of the City Commission is to focus decisions and policies for the greater good of Traverse City and each other, with respect and dignity.
How will you use your role to support the economic recovery of our region post-COVID?  
The position of Mayor is one of seven individuals who make up the City Commission. Working together with staff, stakeholders and the community we need to remain diligent and focused on achieving the long term outcomes. We need to stay focused on the City priorities and keep the momentum toward accomplishing shared goals.
What is your top issue or concern for the City? 
There is one real priority but it's one with several subsections. Safe and Clean Water is the overriding priority. Implementation of improvements to the wastewater treatment and water treatment systems; development of a Stormwater Development Plan for consideration by the public – theres are the subsections. Improvements to the City's infrastructure leads to improvement of our environment which leads to protecting our community, our way of life and our economy. This priority will require long term thinking in addition to focusing on what can be accomplished in the near term.
What do you believe is the most overlooked issue in the City?   How will you address this issue?
a. Not sure if it is overlooked, but may be one no one really wants to touch. The homeless.
b. 'I' won't, but 'we' can. We need to support the efforts of those agencies and organizations who are attempting to address and help those in need. There isn't a silver bullet, but we have to do more than complaint, we need to have the heart to care. How we treat the least makes a statement for our community.
City Commissioner; four-year term expiring November 10, 2025 (three offices available):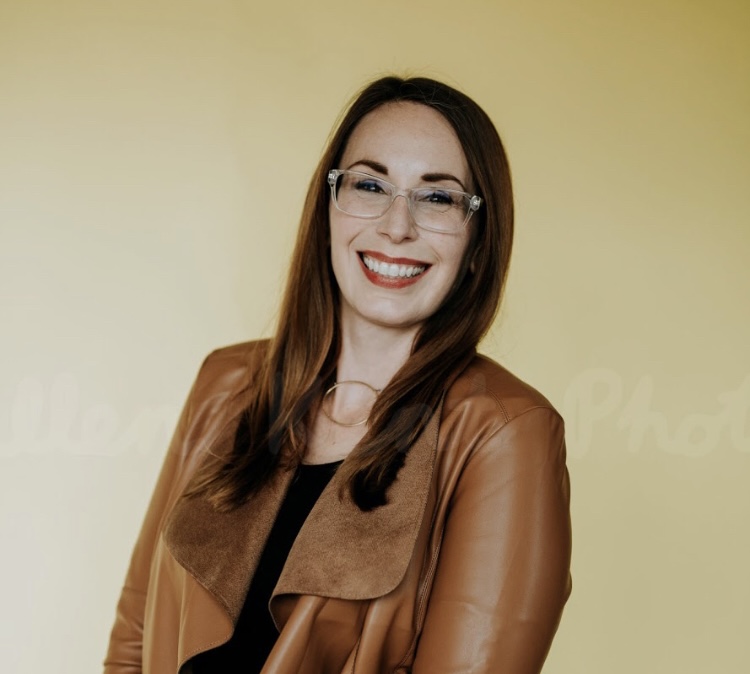 Mi Stanley was born and raised in Traverse City. After earning her undergraduate degree at Michigan State University, she spent a service year with AmeriCorps working for a housing resources non-profit in Kalamazoo. Mi earned a Master of Fine Arts degree from Syracuse University, where she was also an educator and administrator for over a decade. In 2017, she boomeranged back to Northern Michigan to take a job at Traverse Health Clinic and be closer to family. Mi is an active volunteer with the City Opera House and Michigan's Creative Coast. She lives in Slabtown with her husband, and former TC Central classmate, Jim.   
Why are you interested in serving the people, families, and businesses Traverse City? 
This office is all about public service. I'm running for city commission because my neighbors — business owners, community leaders, and former candidates — asked me to. Even though the people who reached out to me and encouraged me to run don't always see eye-to-eye with each other, they all trust me to work on their behalf for the best interests of our town. I take that trust seriously and I want to give back to the community that gave me my strong foundation in life. 
How will you use your role to support the economic recovery of our region post-COVID? 
The city commission's recent decision to work Traverse Connect on our community's economic development goals is a big step in the right direction for our region's economic recovery. As a city commissioner, I will support continuing that partnership because it is already reaping benefits for our region – particularly in the critical areas of economic development and childcare.   
Parents are starting to return to their offices. Kids have gone back to the classroom. But the childcare picture – which was bleak before COVID hit – is even more challenging now. 
Our economic recovery depends on working families having access to safe, licensed, quality childcare options. And those options must be economically viable not just for families, but for childcare providers, and childcare workers as well. I'm heartened by the work that Traverse Connect has done as part of the Northern Michigan Chamber Alliance to advance childcare initiatives in our state.   
I will support and advocate for the bipartisan legislation that the Chamber Alliance was instrumental in crafting. Nothing will solve our childcare crisis overnight, but this package of bills is a good start.  
Every crisis – COVID included – is an opportunity for a change-point. As a city commissioner, I will continue the work already happening in our community that is bringing together vision with action to create positive, meaningful change as we recover. 
What is your top issue or concern for the City? 
Clean, safe water is critical for the health of every community. Here in Traverse City, water is also at the core of our region's identity. None of us want to see raw sewage in our Bay or cancer-causing 'forever chemicals' in our wells. Managing our storm runoff and waste water is not flashy or exciting, but it really is essential. 
What do you believe is the most overlooked issue in the City? How will you address this issue?  
A big reason my husband and I moved back to Traverse City is because our parents still live here. The things that make this a great retirement community for them are the things we love about it too.  
For our community to continue to thrive, we also need to be a place where young professionals and working families can put down roots. A place where people of diverse ages and backgrounds can make a home and feel at home.   
While I would say this has historically been an overlooked concern for our city, our region is now taking action to address it. As we move beyond economic recovery into true economic stability, we need to attract new businesses, industries, and individuals to our community. Michigan's Creative Coast is working to bring them here. 
I'm proud to play a small role in that initiative as a Northern Navigator. I think of that program as a 21st century "Welcome Wagon" or "Newcomers" group for people considering a move to this area, or who have recently relocated.  
The people we connect with through this program are young professionals and working parents. Some are even boomerangs, like me. They're all looking for a community that offers opportunities and quality of life. Ensuring Traverse City is such a place will help bring balance and sustainability to our region.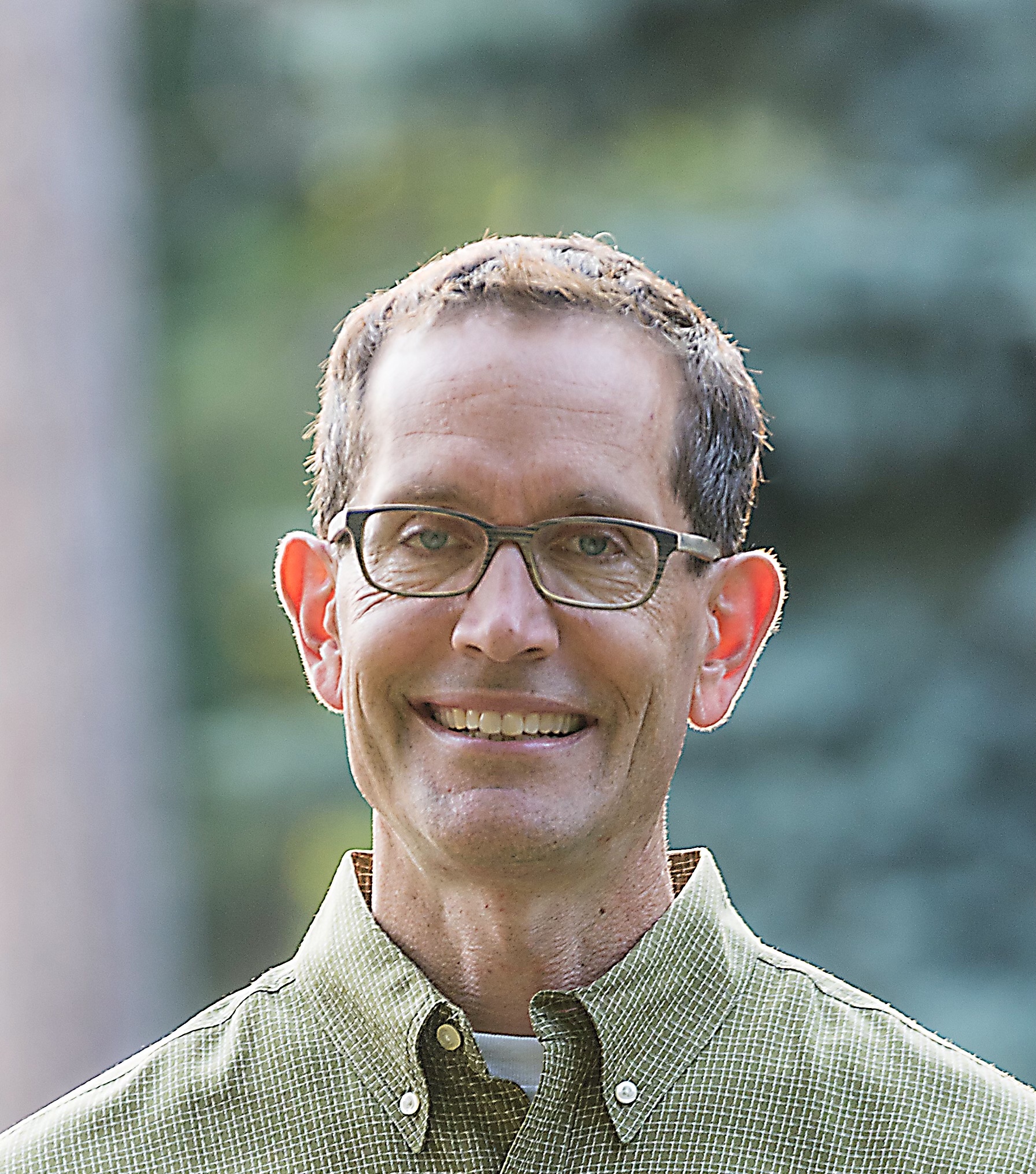 I have a Ph.D. from the University of Michigan in Chemical Engineering.  I'm not a fifth generation native of Traverse City.  My wife and I chose to move to Traverse City in 2000 because of everything it has to offer, and I was an early adopter of remote work from home.  In 2011 I was appointed to the Planning Commission, and in 2013 I was elected to the City Commission.  In 2015, I stepped down from the Planning Commission, and was appointed to the TC Light & Power Board. I was reelected to the City Commission in 2017. 
Why are you interested in serving the people, families, and businesses Traverse City? 
Much has been accomplished in the past several years by the City Commission, and I want to help ensure that the momentum continues.  
How will you use your role to support the economic recovery of our region post-COVID? 
I will use my position on the City Commission to continue efforts to provide more housing options for all income levels in and close to our downtown core.  More people living in the core of Traverse City will provide the stimulus for a renewed and vital Traverse City.  
What is your top issue or concern for the City? 
I have two top issues, the housing crisis and the climate crises.  Both can be addressed by providing more housing opportunities downtown by redeveloping City owned property, and requiring such redevelopment to have low per capita carbon footprints. 
What do you believe is the most overlooked issue in the City? How will you address this issue?  
Inflow and infiltration to our sanitary sewer system that costs us millions of dollars a year.  I convinced the current City Commission to include money in this year's budget to hire outside help to develop a strategy for addressing this issue.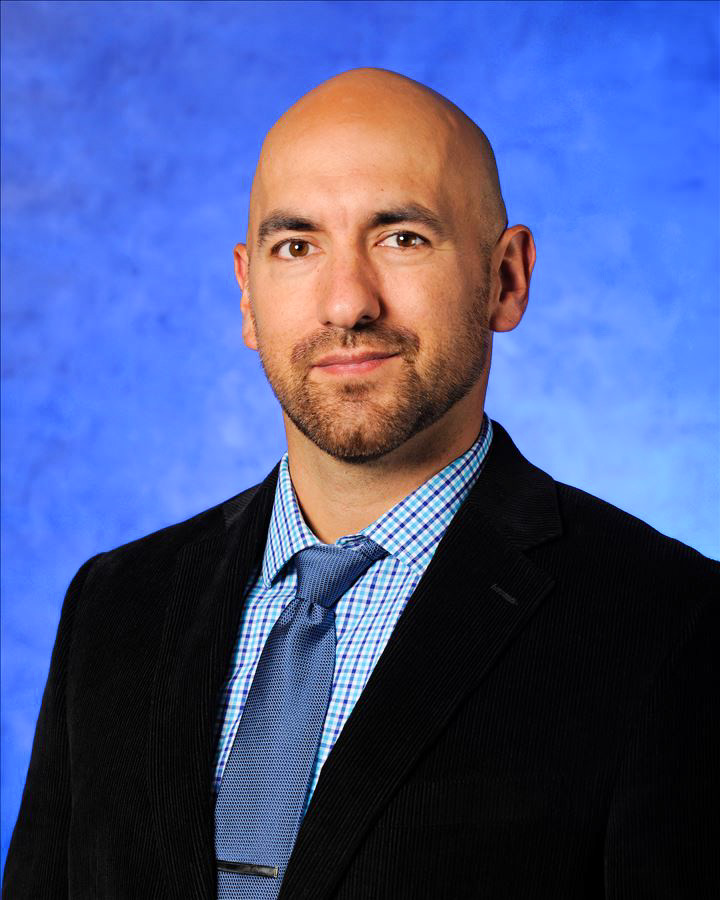 I am a lifelong, intergenerational resident of our area; a husband; a father; an enrolled member of the Grand Traverse Band of Ottawa and Chippewa Indians (GTB); and a passionate public servant. I love our homeland very much. I have served two four year terms on the GTB Tribal Council which is a full time job with many roles including the legislative and executive branches of our tribal government and service on various boards and committees. I hold a Master's Degree in Public Administration which has helped guide my understanding of governance. I also have experience working with leadership in all levels of government—Tribal, Federal, State, and Local. 
Boards Committees, and Appointments: 
GTB Tribal Council, Vice-Chairman 
GTB Economic Development Corporation (GT Resort and Casinos) Board of Directors, Vice-Chairman 
Grand Traverse Economic Development (Federal Contracting) Board of Directors  
Great Lakes Fisheries Trust, Board of Trustees 
GTB Natural Resources and Environmental Committee, Committee Chairman 
Why are you interested in serving the people, families, and businesses Traverse City? 
People that I know and trust encouraged me to run. My second term of service with the Grand Traverse Band of Ottawa and Chippewa Indians (GTB) Tribal Council is coming to a close, and I would like to put my skills and talents toward caring for Traverse City.  
I am excited by some of the collaborative non-profit housing endeavors that are advancing in the heart of our community. I am interested in playing a role in making more of this happen – more diverse housing options for all of our citizens.  
How will you use your role to support the economic recovery of our region post COVID? 
I understand that as an individual, there is very little that I alone can accomplish. For me, the success will be defined by building meaningful, trusting relationships with my fellow commissioners – with whom I will have to work to build more workforce housing, repair failing hard infrastructure, and to make better decisions on behalf of the river that frames our community.  
I want our city to grow sustainably, in keeping with the pace of our capacity to support healthy infrastructure. My experience on the GTB Tribal Council has taught me that no governing decision is made in a vacuum. I realize that our actions as a Tribal Council impacted our neighboring communities in the same way decisions by other governing bodies, like MDOT, or other federal partners have an impact on what we'll be able to do as a City. Connecting these partners is key to getting things done for the community we care about. 
During my time serving on the GTB EDC, we implemented immediate and swift measures to help citizens during the pandemic. We improved wage structures for all employees of the GTB government and enterprises. We reprioritized efforts to develop workforce housing options. These are strategies that could be retooled to perhaps impact families in Traverse City.  
Another strategy that could support pandemic recovery efforts is to ramp up our high speed internet access and expand our fiber network. As more companies pivot to remote work options, we need to ensure that we have utilities to support the next generation of worker.  
I was encouraged to see that the City recently approved an economic development contract with Traverse Connect. I hope we are able to use that relationship to recruit attract and retrain new industries to our community. We need to diversify our workforce, and attract more well paying opportunities for our citizens.   
It's also important that we leverage and support the workforce that we already have, here in our backyard. We can while take advantage of the world class training opportunities that are available through out partners at Northwestern Michigan College and the University Center. We have a fantastic homegrown workforce – adept in all sorts of hospitality endeavors, skilled trades and manufacturing. As a City, we need to support each other in maximizing potential and in keeping families here.   
What is your top issue or concern for the City? 
The river is a priority for me. I recognize that the water has equal rights – the same as all other living beings. There's a reciprocity that requires that we recognize what's best for the river. What's best for the ecosystem, is what's best for the community. Specifically, I know that we have too many linear feet of concrete framing our river. I'm excited to implement some of the recommendations of the Lower Boardman River Unified Plan – things that might soften the shoreline to make it more appealing to all manner of species. If our river is resilient and healthy, it'll benefit citizens that work and live beside it. The Lower Boardman/Ottaway is a top concern not only for our city, but also for our region.   
What is the most overlooked issue in the City? 
Equity – In terms of how we deploy resources neighborhood by neighborhood. Some neighborhoods still lack safe sidewalks and street lights and parks/public spaces that might attract young families—a demographic we desperately need to attract and retain to supply workers to our vibrant small businesses.  
City Commissioner; partial, two-year term expiring November 13, 2023 (one office available):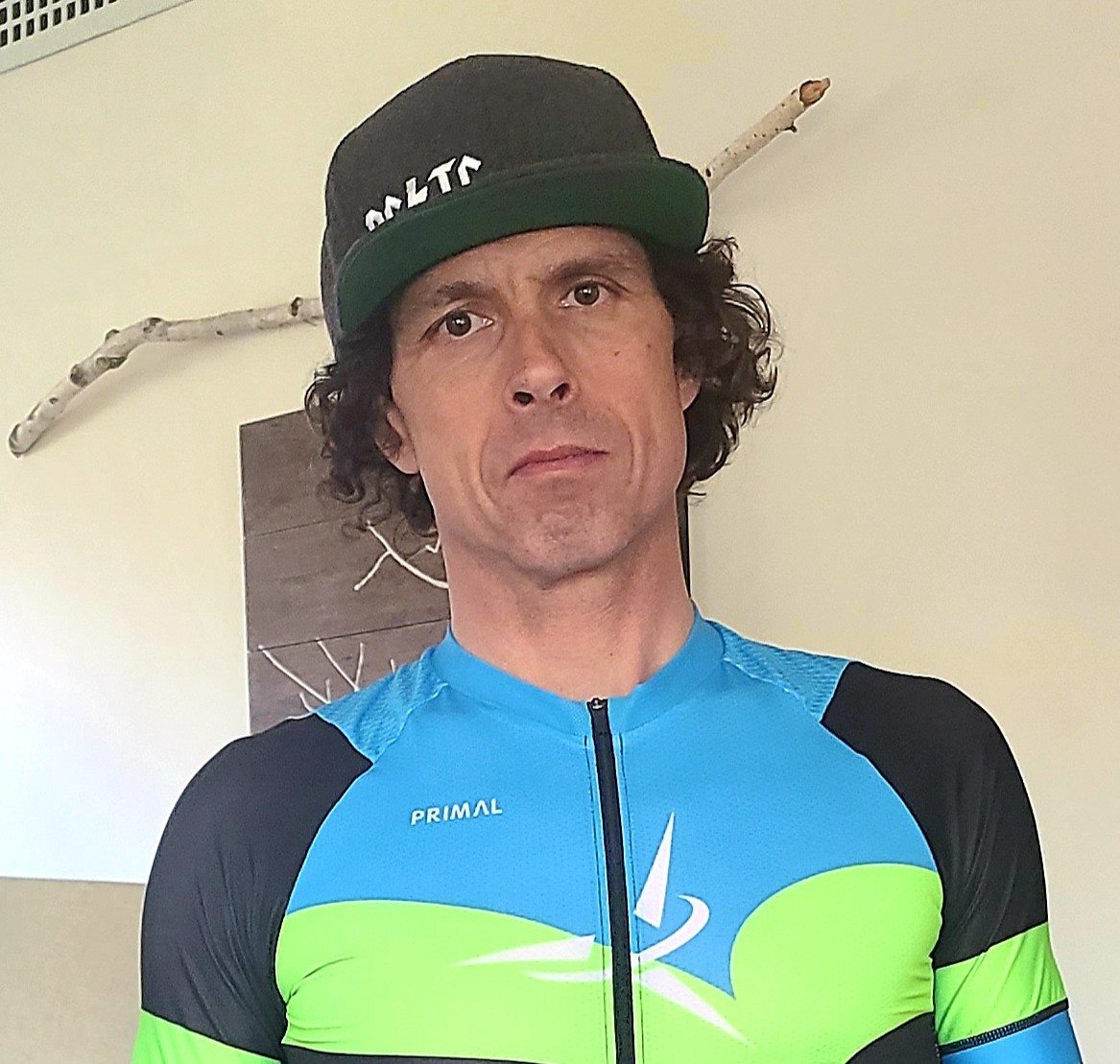 Tim Pulliam, President and co-founder of Keen Technical in Traverse City, MI. Resident for 28 years, moved to the area after college. Married with two children at TCAPS.  Love spending time with family and friends enjoying all the wonderful outdoor amenities our are has to offer. Special in making things happen.
Why are you interested in serving the people, families, and businesses Traverse City? 
We have such a unique community, a culture of caring where people, families, and businesses are not individually exclusive.  We are intertwined and considerate of each others success and the success of the area. Growth is inevitable and I want to assure we maintain that spirit with intelligent and purposeful direction.
How will you use your role to support the economic recovery of our region post-COVID? 
COVID proved to put pressure on many issues our area had already been facing. We should use the lessons learned as an accelerant for action on things we should have been addressing pre covid.  Things like protecting and caring for the most vulnerable, maintaining flexibility to help our local businesses thrive, having and improving outlets for healthy outdoor recreation for families and visitors.
What is your top issue or concern for the City?
I have more to learn about all the issues facing the city from a commission standpoint.  On a personal level, infrastructure is a top issue. It's important because in its current state, it's impacting some of our greatest resources.  It is also the foundation for the type of economic growth we want to see.  Resilient, efficient, and modern infrastructure makes life better for the residents, more predictable for our businesses, and spurs innovation.
What do you believe is the most overlooked issue in the City?
It sure seems like we are aware of most of the pressing issues for our area.  It feels more like it's the solutions that are overlooked.  Hopefully that's where I can leverage some of my experience to help. Break things down into small actionable steps so things can start to happen.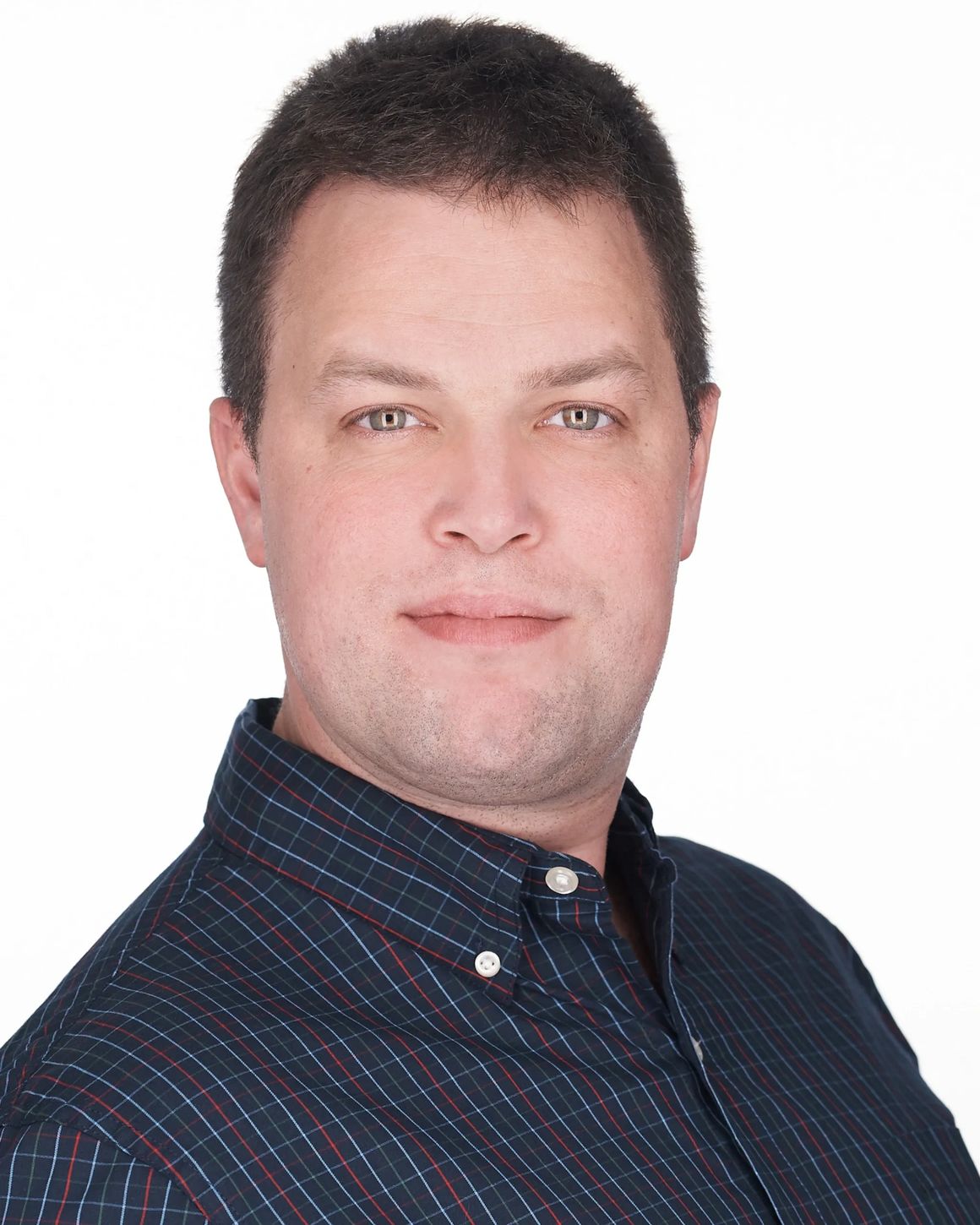 Merek is a native to Northern Michigan and owns a house in the Slabtown Neighborhood. He holds a Bachelor's of Science in Chemical Engineering from Michigan State University and a Master's of Science in Applied Economics from Johns Hopkins University. Merek has a 9 year background in the energy industry and is passionate about bringing affordable energy solutions to the community including green energy. Merek enjoys swimming, geocaching and supporting local businesses.  
Why are you interested in serving the people, families, and businesses Traverse City? 
As a native to the area and a homeowner, I want to maintain the sense of community and vibrancy that I grew up experiencing. I believe that my professional and academic background provides me with the necessary skillset to appropriately tackle the issues in Traverse City.   
How will you use your role to support the economic recovery of our region post-COVID?  
The pandemic has been tough on our community, and as a candidate for City Commission, I recognize that government needs to be even more efficient and decisive with their decisions. As a City Commissioner, I would like to investigate and utilize Federal and State programs to enhance and update our infrastructure. My main goal would be to update our infrastructure while not over burdening our taxpayers. 
What is your top issue or concern for the City? 
Waste-water infrastructure. Our main wastewater pipeline that services downtown and the western neighborhoods is experiencing erosion issues due to increased use. That pipeline runs parallel to the Lower Boardman River, and I don't want a catastrophic incident that causes generational damage to our waters. 
What do you believe is the most overlooked issue in the City?   How will you address this issue?
Infrastructure. However inconvenient our current bridge repair schedule is, our repairs are incredibly necessary. Driving along Grandview Parkway a driver can see auxiliary pumps next to existing pump houses to assist our existing wastewater infrastructure in the event it becomes overburdened. I will work with city staff to prioritize bringing infrastructure items to the agenda and obtain funds from state and federal programs.  
Traverse Connect did not receive a response from Mitchell Treadwell.