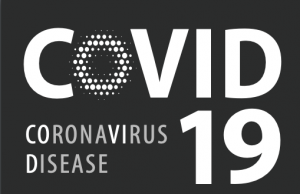 We're Here for You
Are you a business needing assistance in navigating all of this change? We can help!
As new information on COVID-19 (Coronavirus) emerges, Traverse Connect will continue to share the most current updates with our community and businesses here in this article. We continue to be your voice in Lansing, especially during this crisis.
Individuals and businesses should take responsible precautions to slow the spread of the virus and protect vulnerable members of our community. We are also updating the resources to help businesses and employees navigate the COVID-19 crisis. 
State Funding Response & Relief
The Governor and Legislature

reached a budget agreement

to fill the $2.2 billion hole in the current Fiscal Year 2020 budget.
The Governor signed a $880.1 million spending bill, Senate Bill 690. The Fiscal Year 2019-2020 appropriations bill dedicates mostly federal Coronavirus Relief Fund dollars.
The Michigan Department of Treasury recently announced business taxpayers who have deferred paying their Sales, Use and Withholding (SUW) taxes due to the COVID-19 pandemic can now participate in an installment payment option to satisfy their outstanding tax balance. Taxpayers scheduled to make SUW tax payments for the February, March, April and May tax periods on June 20, 2020 – including quarterly filers – can either pay their outstanding balance in its entirety or pay their outstanding balance in monthly payments over the next six months. Penalties and interest will be waived on those deferred payments.
The Governor signed an Executive Order pushing all April 2020 state and city income tax filing deadlines in Michigan to July 2020. Effective immediately, Michigan and city of Detroit income tax returns and payments due on April 15 are now due before midnight on July 15. Other state of Michigan cities with income taxes due on April 15 will now be due on July 15, while cities with income taxes due on April 30 will now be due on July 31. Additional guidance may be found here. 
Click here for an update on how the Northern Michigan Chamber Alliance is advocating for COVID-19 recovery funding and other legislative updates.
Federal Funding Response & Relief
On April 24 the President signed $484 billion coronovirus virus relief bill including $310 billion for the Paycheck Protection Program.

The Small Business Administration will resume accepting applications from participating lenders on Monday, April 27th at 10:30 am EDT.
 If you have a pending application, check with your lender on the status.
If starting a new application, check with your lender to see if they are participating in the PPP.
There is also now an additional $60 billion for the Economic Injury Disaster Loan program, including $50 billion in loans and $10 billion in grants.

The federal Paycheck Protection Program Flexibility Act was signed into law. The Flexibility Act modifies several provisions of the PPP loan program, including extending the covered period for qualifying expenditures to 24 weeks and reducing the required minimum percentage of payroll costs that may be included for forgiveness from 75% to 60%.
Tax Day will be moved to July 15, 2020 from April 15, 2020. All taxpayers and businesses will have this additional time to file and make payments without interest or penalties. Taxpayers may still file now to receive their refunds.
Recent Governor's Executive Orders Affecting Business
Traverse Connect urges businesses and our community to take responsible precautions to do our part in slowing the spread of COVID-19.
The contents of this web page are made available to you for informational purposes only and should not be construed as legal, financial, or medical advice on any matter. This material may not reflect the most current COVID-19 developments and is subject to revision. In no event will Traverse Connect be liable for any decisions made or action taken in relation upon the information provided through this document.