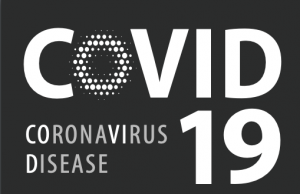 We're Here for You
Are you a business needing assistance in navigating all of this change? We can help!
As new information on COVID-19 (Coronavirus) emerges, Traverse Connect will continue to share the most current updates with our community and businesses here in this article. We continue to be your voice in Lansing, especially during this crisis.
Individuals and businesses should take responsible precautions to slow the spread of the virus and protect vulnerable members of our community. We are also updating the resources in this article to help businesses and employees mitigate the spread of COVID-19.
Emergency Declaration
On Tuesday, March 10 Governor Whitmer declared a state of emergency in response to two confirmed cases of COVID-19 in Michigan at the time and on Friday, March 13, President Trump declared a national emergency. On Friday, March 27, the President approved Governor Whitmer's request for a Major Disaster declaration in Michigan. Further, as of March 30, the President authorized the use of National Guard members under Title 32, United States Code, section 502(f), granting Governor Whitmer's request for a formal Mission Assignment to allocate and order up to 3,000 members of the Michigan Army and Air National Guard for up to 90 days to perform humanitarian missions across the state.  

State Funding Response & Relief
The Governor signed an Executive Order pushing all April 2020 state and city income tax filing deadlines in Michigan to July 2020. Effective immediately, Michigan and city of Detroit income tax returns and payments due on April 15 are now due before midnight on July 15. Other state of Michigan cities with income taxes due on April 15 will now be due on July 15, while cities with income taxes due on April 30 will now be due on July 31.
The Michigan Economic Development Corporation announced that small businesses impacted by the COVID-19 virus can now apply for grants and loans through the Michigan Small Business Relief Program. Read more here.
Small businesses that have experienced disrupted operations due to the COVID-19 pandemic

now have additional time to make their sales, use and withholding tax monthly payment

. Small businesses scheduled to make their monthly sales, use and withholding tax payments on March 20 can postpone filing and payment requirements until April 20. The state Treasury Department will waive all penalties and interest for 30 days.
Monday, March 30,  the Governor signed two supplemental bills, SB 151 and HB 4729,  providing a total of $150M in funding for the COVID-19 response.
Federal Funding Response & Relief
The President signed the Coronavirus Aid, Relief and Economic Security Act — or CARES Act. This $2.2 trillion stimulus package is aimed at helping the people, states and businesses nationwide devastated by the coronavirus pandemic. An analysis of the bill, as passed by the US Senate, can be found

here

.
Tax Day will be moved to July 15, 2020 from April 15, 2020. All taxpayers and businesses will have this additional time to file and make payments without interest or penalties. Taxpayers may still file now to receive their refunds.
As of Wednesday, March 18, President Trump signed into law the Families First Coronavirus Response Act, which provides paid sick leave and free coronavirus testing, expands food assistance and unemployment benefits, and requires employers to provide additional protections for health care workers.

The U.S. Department of Labor's Wage and Hour Division announced its first round of published guidance to provide information to employees and employers about how each will be able to take advantage of the protections and relief offered by this act, taking effect on April 1, 2020.
The guidance provided in a Fact Sheet for Employees, a Fact Sheet for Employers and a Questions and Answers document,  addresses critical questions such as how an employer must count the number of their employees to determine coverage, how small businesses can obtain an exemption, how to count hours for part-time employees, and how to calculate the wages employees are entitled to under this law.

The U.S. Small Business Administration has approved the Governor's request for a statewide Economic Injury Disaster Loan declaration, opening the opportunity to small businesses to access low-interest loans from the SBA. This means that Michigan small businesses, small agricultural cooperatives, and nonprofits that have suffered substantial economic losses as a result of the COVID-19 outbreak will now have the ability to apply for low-interest loans as part of $1 billion in funding made available to the SBA by Congress earlier this month. The application for disaster loan assistance

is available here

. For businesses looking for more information on how to apply for an SBA EIDL loan or whether it is something they should consider,

visit this page

.
Governor's Executive Orders Affecting Business
Stay Home, Stay Safe: Effective at 12:01 am on March 24 for at least the next three weeks, Governor Whitmer issued a

"Stay Home, Stay Safe"

Executive Order (EO 2020-21), directing all Michigan businesses and operations to temporarily suspend in-person operations that are not necessary to sustain or protect life. The order also directs Michiganders to stay in their homes unless they're a part of that critical infrastructure workforce, engaged in an outdoor activity, or performing tasks necessary to the health and safety of themselves or their family. Read more here.
Closing of Places of Public Accommodation (updated): Taking effect no later than March 22 at 9 am until April 13 at 11:59 pm, the Governor

implemented an Executive Order

making clear that all facilities that provide non-essential personal care services must temporarily close. These services include hair, nail, tanning, massage, spa, tattoo, body art and piercing services, and similar services that require individuals to be within 6 feet of each other. 

The order reaffirms a previous order closing all restaurants, cafes, coffee houses, bars, taverns, brewpubs, distilleries, clubs, movie theaters, indoor and outdoor performance venues, gymnasiums, fitness centers, recreation centers, indoor sports facilities, indoor exercise facilities, exercise studios, spas, and casinos.  

Gasoline Vapor Pressure Reduction:  Effective until  April 30, 2020, the Governor issued an Executive Order suspending the April 1 requirement for lower vapor pressure gasoline.
Non-Essential Veterinary: Starting Tuesday, March 31 until the Governor has implemented an Executive Order placing a temporary restriction on non-essential veterinary procedures.The order prohibits all non-essential veterinary procedures and encourages veterinarians and veterinary technicians to practice telemedicine as much as possible.
Liquor Licenses:

 

In response to the state of emergency, the Liquor Control Commission

 

issued an Administrative Order

 

extending the annual license expiration date for 2020 from April 30, 2020 to May 31, 2020.

Unemployment:

Clarifying a previous Executive Order, the Governor

signed an Executive Order

effective through Tuesday, April 22

at 11:59 pm temporarily expanding eligibility for unemployment benefits. Benefits have been extended to certain individuals, such as those displaying COVID-19 symptoms, individuals with care responsibilities as a result of state Executive Order, and individuals who are immunocompromised (

full list of exemptions here

). Under the order, an employer will not be charged for unemployment benefits if their employees become unemployed because of an Executive Order requiring them to close or limit operations (e.g., state-ordered closing of restaurants, fitness centers, movie theaters, etc.). 

The State's Work Share program is also expanded. This program allows employers to maintain operational productivity during declines in regular business activity instead of laying off workers. A handout on the Work Share can be found 

here 

and more in-depth information here.
The Governor, under the federal CARES Act, signed an agreement between Michigan and the U.S. Dept. of Labor to implement Pandemic Unemployment Assistance and Compensation programs that grant benefits to workers who do not already qualify for state unemployment benefits. Workers include self-employed, 1099-independent contractors, gig, and low-wage workers who can no longer work because of the pandemic. The agreement also increases weekly benefits for all unemployed workers by $600 a week for up to four months and extends benefit payments from 26 to 39 weeks.

Administrative Hearings, including Unemployment: The Governor Gretchen signed an Executive Order temporarily allowing the Michigan Employment Relations Commission, Unemployment Insurance Agency, and other administrative hearings to be held by video conference or phone in place of in-person hearings. The order also temporarily allows e-signatures in place of written signatures on related documents.
Prescription Refills: The Governor signed an Executive Order allowing pharmacists to dispense emergency refills of prescriptions for up to 60 days' worth of supply for patients and require insurers to cover these emergency refills during the ongoing coronavirus (COVID-19) pandemic. The order also allows pharmacists to dispense COVID-19 treatments according to government-approved protocols.
Non-Essential Medical: The Governor

signed an Executive Order

imposing temporary restrictions on non-essential medical and dental procedures beginning as soon as possible but no later than March 21, 2020 at 5:00 pm. Hospitals, freestanding surgical outpatient facilities, and dental facilities, and all state-operated outpatient facilities, must implement a plan to temporarily postpone all non-essential procedures until the termination of the COVID-19 state of emergency.
Open Meetings Act: As of March 18, 2020 until April 15, 2020 at 11:59 pm, the Governor has

implemented an Executive Order

temporarily changing the Open Meetings Act to allow public bodies to conduct their meetings electronically, while also facilitating public participation. Public bodies that are subject to the Open Meetings Act, including boards, commissions, committees, subcommittees, authorities, councils, and nonprofit boards, can use telephone- or video- conferencing methods to continue meeting and conducting business, so long as they follow certain procedures to ensure meaningful access and participation by members of the public body and the general public.
Vehicle Weight Restrictions: Starting Monday, March 16 until Monday, April 13 at 11:59 pm, the Governor

implemented an Executive Order

, temporarily lifting weight and other delivery-related restrictions for vehicles carrying essential supplies to mitigate the spread of Novel Coronavirus (COVID-19). The executive order is effective immediately and extends until Monday, April 13 at 11:59pm.
Excessive Pricing: Starting March 16 at 9 am through April 13 at 11:59 pm, the Governor has implemented an Executive Order temporarily imposing enhanced restrictions on the excessive pricing of goods, materials, emergency supplies, and consumer food items. If a business or individual has acquired any product from a retailer, the business or individual must not resell that product in Michigan at a price that is grossly in excess of the purchase price of the product. Additionally, a business or individual must not offer for sale or sell any product in Michigan at a price that is more than 20 percent higher than what the business or individual offered or charged for that product as of March 9, 2020, unless the business or individual demonstrates that the price increase is attributable to an increase in the cost of bringing the product to market.
Sign up for the Governor's updates to stay current on Michigan's response.
Traverse Connect urges businesses and our community to take responsible precautions to do our part in slowing the spread of COVID-19.