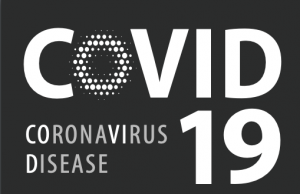 We're Here for You
Are you a business needing assistance in navigating all of this change? We can help!
As new information on COVID-19 (Coronavirus) emerges, Traverse Connect will continue to share the most current updates with our community and businesses here in this article. We continue to be your voice in Lansing, especially during this crisis.
Individuals and businesses should take responsible precautions to slow the spread of the virus and protect vulnerable members of our community. We are also updating the resources to help businesses and employees navigate the COVID-19 crisis. 
State Funding Response & Relief
The Michigan Department of Treasury recently announced business taxpayers who have deferred paying their Sales, Use and Withholding (SUW) taxes due to the COVID-19 pandemic can now participate in an installment payment option to satisfy their outstanding tax balance. Taxpayers scheduled to make SUW tax payments for the February, March, April and May tax periods on June 20, 2020 – including quarterly filers – can either pay their outstanding balance in its entirety or pay their outstanding balance in monthly payments over the next six months. Penalties and interest will be waived on those deferred payments.
The Governor signed an Executive Order extending the deadline for Michigan residents to pay back taxes and avoid foreclosure on their property during the ongoing coronavirus (COVID-19) pandemic to June 29, 2020.
The Governor signed an Executive Order pushing all April 2020 state and city income tax filing deadlines in Michigan to July 2020. Effective immediately, Michigan and city of Detroit income tax returns and payments due on April 15 are now due before midnight on July 15. Other state of Michigan cities with income taxes due on April 15 will now be due on July 15, while cities with income taxes due on April 30 will now be due on July 31. Additional guidance may be found here. 
The Michigan Liquor Control Commission extended the annual license expiration date for 2020 to June 15, 2020 pursuant to MCL 436.1501(2) due to the Coronavirus (Covid-19) state of emergency. Licensees are encouraged to renew their licenses online to ensure timely processing of renewal applications.
Monday, March 30,  the Governor signed two supplemental bills, SB 151 and HB 4729,  providing a total of $150M in funding for the COVID-19 response.
Federal Funding Response & Relief
On April 24 the President signed $484 billion coronovirus virus relief bill including $310 billion for the Paycheck Protection Program.

The Small Business Administration will resume accepting applications from participating lenders on Monday, April 27th at 10:30 am EDT.
 If you have a pending application, check with your lender on the status.
If starting a new application, check with your lender to see if they are participating in the PPP.
There is also now an additional $60 billion for the Economic Injury Disaster Loan program, including $50 billion in loans and $10 billion in grants.

The President signed the Coronavirus Aid, Relief and Economic Security Act — or CARES Act. This $2.2 trillion stimulus package is aimed at helping the people, states and businesses nationwide devastated by the coronavirus pandemic.
Tax Day will be moved to July 15, 2020 from April 15, 2020. All taxpayers and businesses will have this additional time to file and make payments without interest or penalties. Taxpayers may still file now to receive their refunds.
As of Wednesday, March 18, President Trump signed into law the Families First Coronavirus Response Act, which provides paid sick leave and free coronavirus testing, expands food assistance and unemployment benefits, and requires employers to provide additional protections for health care workers.

The U.S. Department of Labor's Wage and Hour Division announced its first round of published guidance to provide information to employees and employers about how each will be able to take advantage of the protections and relief offered by this act, taking effect on April 1, 2020.
The guidance provided in a Fact Sheet for Employees, a Fact Sheet for Employers and a Questions and Answers document,  addresses critical questions such as how an employer must count the number of their employees to determine coverage, how small businesses can obtain an exemption, how to count hours for part-time employees, and how to calculate the wages employees are entitled to under this law.
Governor's Executive Orders Affecting Business
Extension of Safer at Home: The Governor signed

Executive Order 2020-100

to extend Michigan's Safer at Home (formerly the "Stay Home, Stay Safe") order until June 12, 2020. The Governor's order also extends the temporary closure of certain places of public accommodation such as theaters, gyms, and casinos, order 2020-69.
Plans for Reopening: May 11

, the Governor detailed

the six phases of her

MI Safe Start Plan

to

re-engag

e

Michigan's

economy

.

Safer at Home Order: On Thursday, May 21 Governor Whitmer announced additional business re-openings under the revised "Safer at Home" Executive Order 2020-96. This follows the Monday announcement of the first phase of reopening by retail businesses, restaurants, and bars in the northern Lower Peninsula and Upper Peninsula, specified as Michigan Economic Recovery Council reporting regions 6 and 8. These regions include all of the UP and much of the northern Lower Peninsula. These businesses may reopen Friday, May 22. The second announcement this week added statewide retail businesses and auto dealerships by appointment starting on Tuesday, May 26.  Read more about the revised order here. 

The Governor also reissued Executive Order 2020-97, which contains the safety precautions businesses must follow.
In addition to the stay home order, the Governor has also

implemented an order

establishing strategies to reduce exposure to COVID-19 for both customers and employees in pharmacies and food-selling establishments.

Read more here. 

To help control the COVID-19 pandemic, Michigan Department of Health and Human Services reissued an Emergency Order, finding that the procedures and restrictions in Executive Orders 2020-69 (closing of places of public accommodation), 2020-71 (food selling establishments & pharmacies), 2020-91 and 2020-92 ("Safer at Home" and employer safety precautions) are needed to control the COVID-19 epidemic, reinforcing the governor's orders and allowing for civil fines of up to $1,000, and referral to licensing agencies for violations.
The Governor implemented an Executive Order prohibiting all employers from discharging, disciplining, or otherwise retaliating against an employee for staying home from work if they or one of their close contacts tests positive for COVID-19 or has symptoms of the disease. The order also strengthens the governor's stay home order by declaring that it is the public policy of the state that all Michiganders who test positive or show symptoms, or who live with someone who tests positive or shows symptoms, should not leave their homes unless absolutely necessary.

Closing Places of Public Accommodation: The Governor then issued Executive Order 2020-69

, extending

 her previous order that temporarily closes certain places of public accommodation such as theaters, bars, casinos, and more. 

To

 maintain social distancing

,

the order also limits restaurants to carry-out and delivery orders. 

Suspension of Youth Work Permit Application Requirements: The Governor signed an order lifting certain requirements of the application process for young Michiganders to obtain a work permit. Young Michiganders constitute an important part of the summer workforce, especially because the COVID-19 pandemic requires that many workers stay home when experiencing symptoms or because they are part of a vulnerable population. As a result of the governor's previous order to close schools for remainder of the school year, obtaining the proper documentation from school personnel is difficult and therefore it is necessary to lift requirements to ensure youth can obtain summer work during the COVID-19 pandemic.
Child Care Relief Fund: Michigan has created the "Child Care Relief Fund" to provide direct, non-competitive grants to child care providers. The Child Care Relief Fund will be administered by the Michigan Department of Education's Office of Child Development and Care – with support from the governor's office and the Michigan Department of Labor and Regulatory Affairs. Beginning April 29, there will be a simple online application for child care providers.
Temporary Pay Increase for Direct Care Workers: The Governor announced a temporary, $2-per-hour pay raise for direct care workers providing Medicaid-funded in-home behavioral health and long-term care services to Michigan's most vulnerable residents during the continuing COVID-19 pandemic. The pay increase will apply to direct care workers providing Medicaid-funded in-home behavioral health and long-term care services for children and adults. The program will apply to services provided between April and June.
Disaster Relief Child Care Services: The Governor signed an order continuing expanded

 access and capacity for child care services

, giving priority to essential workforce.

Under the order, the Department of Licensing and Regulatory Affairs is authorized to issue expedited provisional licenses to expand capacity for child care services. It also allows employers, like hospitals, to operate a disaster relief child care center for their employees. Public and nonpublic school facilities can also be utilized to host a disaster relief child care center focused on providing services for members of the essential workforce
Closing of K-12 Schools: The Governor signed an Executive Order to extend and clarify Executive Order 2020-35, which ordered all K-12 school buildings to close for instructional purposes to students for the remainder of the school year, and provided continuity of learning infrastructure by setting guidelines for remote learning. In addition to continuing the actions taken in the previous executive order, Executive Order 2020-65 also suspends in-person instruction of both the Great Start Readiness Program and early childhood programs for the reminder of the 2019-2020 school year.
Safe Reopening of Schools: The Governor created a Return to Learning Advisory Council, putting in place a process for determining how schools may be able to reopen in the fall. The panel – which will be comprised of students, parents, frontline educators, administrators and public health officials – will be tasked with providing the COVID-19 Task Force on Education within the State Emergency Operations Center with recommendations on how to safely, equitably, and efficiently return to school in the Fall.
Unemployment: The Governor signed an

Executive Order

extending and building upon her earlier executive orders expanding eligibility for unemployment benefits during the continuing COVID-19 pandemic.

 

The Executive Order also extends Executive Order 2020-57, which:

 

Expands the state's workshare program, offering more tools to employers to reduce layoffs and restart their business.

Extends unemployment benefits to workers:

Who have an unanticipated family care responsibility.

Who are sick, quarantined, or immunocompromised and who do not have access to paid family and medical leave or are laid off.

Extends unemployment benefits to workers who voluntarily left a job after accepting new employment but were unable to start their new position due to the pandemic.

Allows anyone with an active unemployment claim to receive up to 26 weeks of benefits.

Suspends the requirement for individuals seeking unemployment to request a registration and work search waiver from their employer.

Allows Unemployment Insurance Agency retirees to keep their retirement benefits if they return to work to process unemployment claims or serve on the Occupational Health and Safety Commission.

Expands cost-sharing with employers to reduce layoffs.
Traverse Connect urges businesses and our community to take responsible precautions to do our part in slowing the spread of COVID-19.
The contents of this web page are made available to you for informational purposes only and should not be construed as legal, financial, or medical advice on any matter. This material may not reflect the most current COVID-19 developments and is subject to revision. In no event will Traverse Connect be liable for any decisions made or action taken in relation upon the information provided through this document.